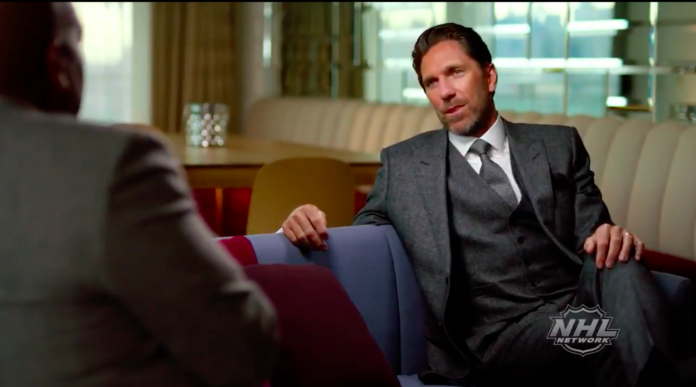 Last year, Henrik Lundqvist left the New York Rangers after 15 years with the team. The legendary Swedish goalkeeper shared a heartfelt goodbye to his former club and moved on to Washington Capitals. Shortly after, Henrik Lundqvist had to cancel the season, due to a heart problem.
READ: Henrik Lundqvist bids farewell to the New York Rangers
In a preview of an interview, airing today on NHL networks, Henrik Lundqvist explains the terrifiying moment he was informed about his heart disease by his doctor.
"I get the call from one of the specialists that it was part of the process, and he's like: I'm sorry but your tests came back worse than we thought", he says.
Sitting down with Kevin Weekes, a former goalkeeper in the NHL and current broadcaster analyst at NHL Network, Henrik goes on to describe how within just two weeks of learning about his heart disease, he was being rolled into the operating room for his heart surgery. Despite the dire news and urgent operation, Henrik was calm.
"I think being an athlete and being focused on things, I think really helped me", he says in the preview.
The interview with Henrik Lundqvist aired today at 4 PM ET on NHL networks.