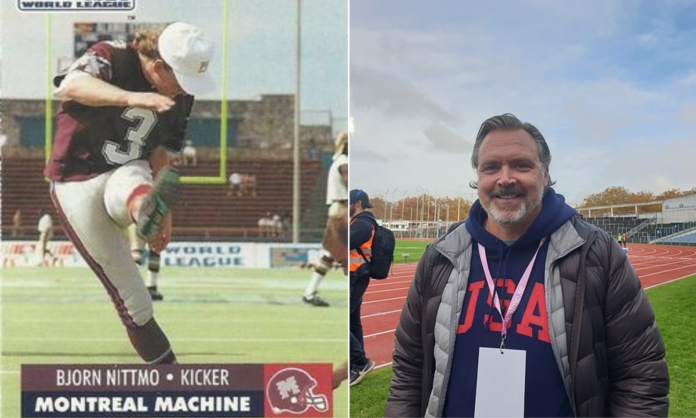 The National Football League is one of the most loved leagues globally, which welcomes and celebrates true sportsmanship. Players globally compete to be part of NFL tournaments, and there are some great players from Sweden too.
So, here are the Top 5 Swedish Players in the NFL:
Ola Kimrin
Ola Fredrik Andreas Kimrin, born February 29, 1972, is an American football placekicker with great performance statistics. He recently played for the Miami Dolphins in the National Football League. Ola Kimrin is quite popular on the team; as a result, fans regularly check his latest NFL odds in the season. His record of kicking a 65-yard field goal for the Denver Broncos a few years ago is still a very popular topic.
John Tyler Varga
John Tyler Varga is a name full of pride. He played gracefully with the Indianapolis Colts. Unfortunately, he suffered a huge blow in his final match in 2016 and retired due to injury. Nevertheless, he played with the Indianapolis Colts and performed well in the first-ever game against the Buffalo Bills.
Carl-Johan Björk
Swedish players are doing exceptionally well on all platforms of global football. Therefore, you must know Swedish football players to keep your eyes on right now. One among them is Carl-Johan Björk, born on February 26, 1982. He has gloriously played for the Dallas Cowboys, Green Bay Packers, and Cincinnati Bengals in the National Football League.
Björn Arne Nittmo
Björn Arne Nittmo is a famous name as he is one of the players who have a full season in the National Football League. Being the first player to experience a full season, he has a great history in the NFL. He played for the New York Giants in 1989.
Also, he tried to make a roster with the Kansas City Chiefs, but it didn't go well. Later he was hired by the Buffalo Bills as a subsidy for Super Bowl XXV. Later he continued with the Buffalo Bills for one more season. His journey was quite interesting, and he played well in the NFL.
Chris Gartner
Chris Gartner is another very renowned name in the history of Swedish players. Born on July 12, 1950, he was first signed by Dallas Cowboys in 1973 after watching his good tactics in football. In 1973 he joined the Cleveland Browns as the second kicker to handle kickoff duties. He performed outrageously well in the NFL and other tournaments.
---
Did you know Tom Brady also has Swedish ancestors? Unfortunately, that does qualify our list for the top five Swedish players in the history of the NFL. Each one has its unique sports journey and undying sportsmanship. So, keep checking out here for more exciting news!