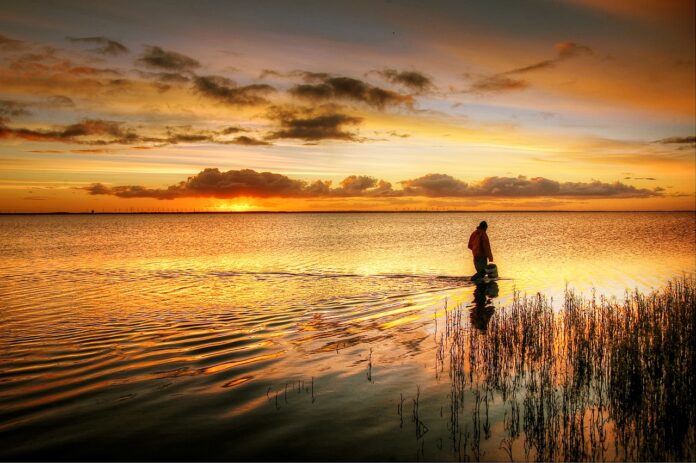 Fishing is an excellent way to enjoy the outdoors, and it's a vastly popular hobby in the Nordic region where there is an abundance of seas, lakes, rivers, and streams for fishing enthusiasts to cast their lines.
In fact, there are well over 100,000 waterways to choose from throughout Sweden alone,  and many different habitats and landscapes, all home to thousands of species of
fish. As a result, anglers from all over the world flock to Sweden and the rest of the Nordics each year to try their luck on the waters.
Fishing may seem complicated to get started with, but it doesn't need to be. It's an incredibly easy hobby to get into and a great way to enjoy nature and spend time outdoors doing something different.
We caught up with the well-known fishing guide Kevin Simesson from Expertfiske to deep dive into the art of fishing in Sweden. In this guide, we'll explain everything you need to get started, including the gear you need and some basic tips to get started.
Fishing Licenses
First things first, licenses are used to control fishing and ensure that anglers are behaving correctly to protect the environment and minimize any damage to local ecosystems. In Sweden, license requirements will depend on where you're fishing and what kind of fishing you're doing. If you're fishing with a guide, they'll normally take care of everything for you.
However, you'll need to be aware of the rules if you're organizing your fishing activities by yourself. Foreign anglers can usually fish without a license if they're on public land and using hand gear. But keep in mind that license requirements can change depending on the equipment you're using.
You can find up-to-date information on fishing license requirements by checking out the
Swedish Environment Protection Agency website.
Types of Fishing

The type of fishing you're doing and the method you use will have an impact on the gear you need. There are many different ways to fish, and some are more effective in certain areas than others. Whip fishing is perhaps the easiest when it comes to getting started, and you don't need a lot of fancy gear.
All you need to start whip fishing is a small whip, as well as a readymade rig which includes the line, float, weights, and hooks. There's no reel involved in this type of fishing, and instead, you'll simply be casting out the line before whipping up the pole when you feel a bite.
You can catch lots of small fish with whip fishing, but you may want to upgrade to lure
fishing, float fishing, or ledgering depending on where you're fishing and the kind of fish
you'd like to catch.
Fishing Equipment
If you're just starting out, you won't need to purchase loads of expensive equipment. Whip fishing is recommended to beginners because it's easy to get started, and you won't need much in the way of gear.
Here's a list of the basic things you'll want to have before you can get started:
● Telescopic whip – This should be around 3-4 meters long. It's telescopic, so you can
easily store it when not in use.
● Pole fishing rigs – These take the hassle out of setting up your gear. It's a simple kit
that has everything you need to attach to your whip.
● Disgorger – Removing the hook from the mouth of a fish can be difficult, but a
disgorger lets you do it quickly and safely.
● Landing net – Once you whip in your fish, you'll need a net to get them out of the
water. This is just a small net that you place the fish in to safely remove the hook.
Catch and Release
In Sweden, catch and release is the recommended fishing style. This means that once you
catch a fish, you'll place it back in the water to allow it to continue its life. This helps preserve the fishing potential of Sweden for generations to come and ensures that the country will always be a perfect place for anglers.