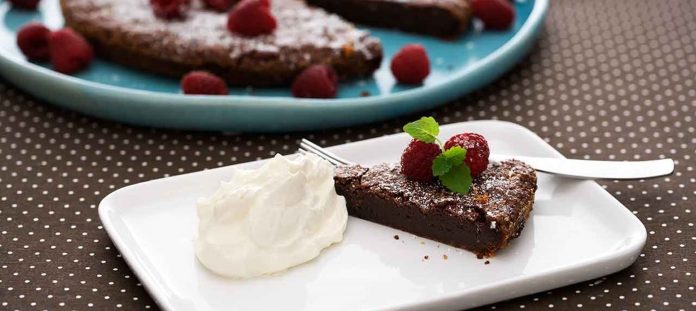 Here's a simple recipe for the Swedish Kladdkaka, which is similar to molten chocolate cake. Remember that everyone like's their Kladdkaka with different levels of gooeyness in the middle. The runnier and softer you want it to be, the shorter it should be in the oven.
Time to bake!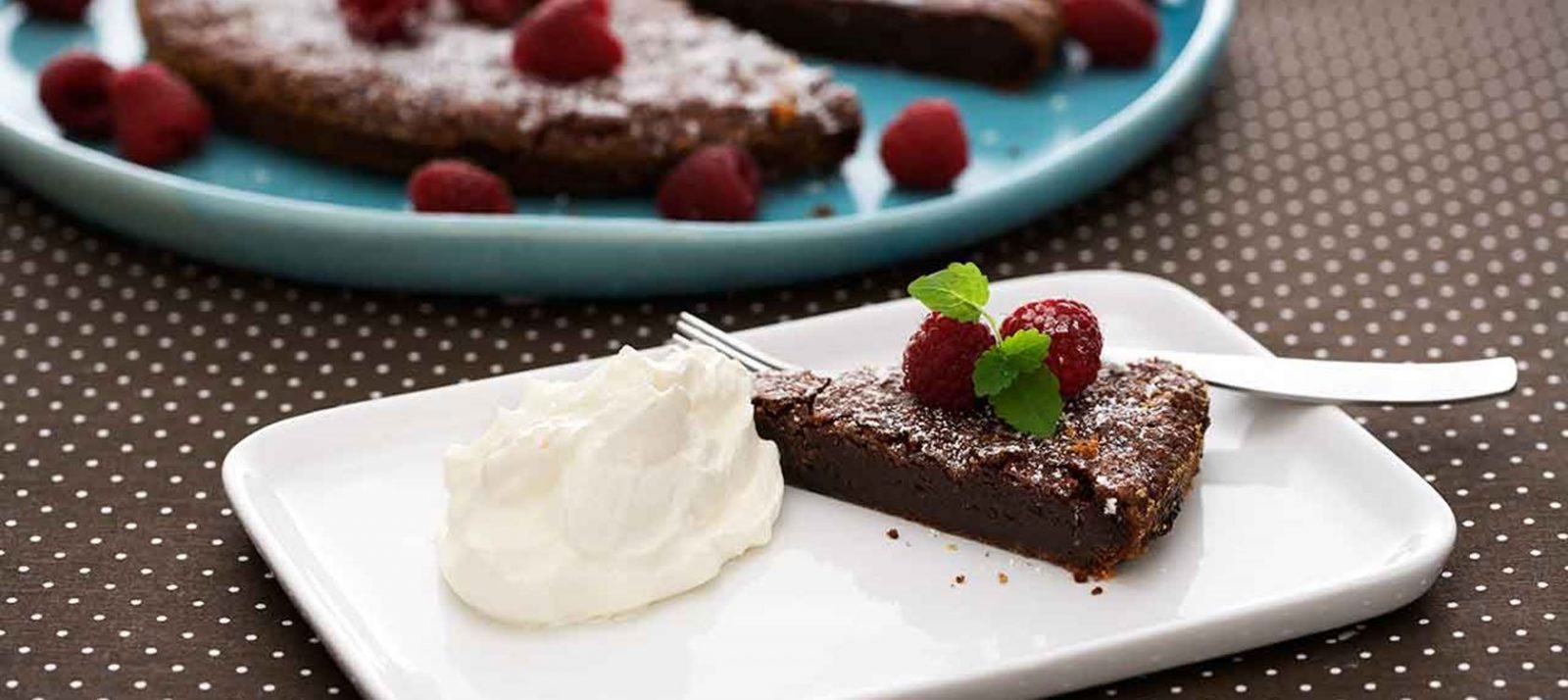 Ingredients
1/2 cup of flour
1/4 cup of cocoa powder. We recommend using the Nordic classic "Fazer Cocoa Powder".
2 eggs
1 1/3 cups of white sugar
1 tbsp vanilla extract
1/2 cup of melted butter
1 pinch of salt

Directions

1. Preheat the oven to 300 degrees Fahrenheit (or 150 degrees Celsius).
2. Sift the flour, cocoa powder and salt together. In a separate bowl, mix the eggs and sugar until it's smooth, and add to the flour mixture. Stir to properly combined.
3. Add vanilla extract and melted butter. Stir again until it's all blended.
4. Grease a pie plate or form with butter, and pour the batter into the form.
5. Bake on the lower rack of the oven for about 35 min. (or more or less, depending on how gooey you want the center to be)
6. Serve with whipped cream and raspberries (optional)
This recipe was originally published on Nov 7, 2018.
Original recipe: https://www.allrecipes.com/recipe/75135/swedish-sticky-chocolate-cake-kladdkaka/
Featured image: Ica.se