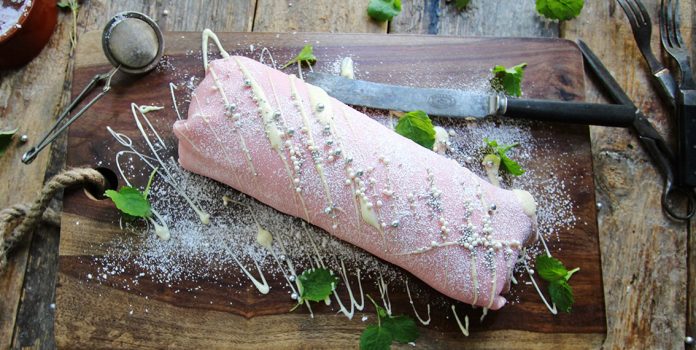 Vardagslyx! Ever heard of that word? It directly translates to "everyday luxury" in Swedish and is something the Swedes will loudly exclaim when we treat ourselves to something without any real reason to.
And so we, at Swedes in the States, decided that our readers deserved some vardagslyx on this lovely Wednesday.
Here is the recipe for an amazing Princess Rulltårta, AKA the perfect marriage between a rulltårta and a princess cake.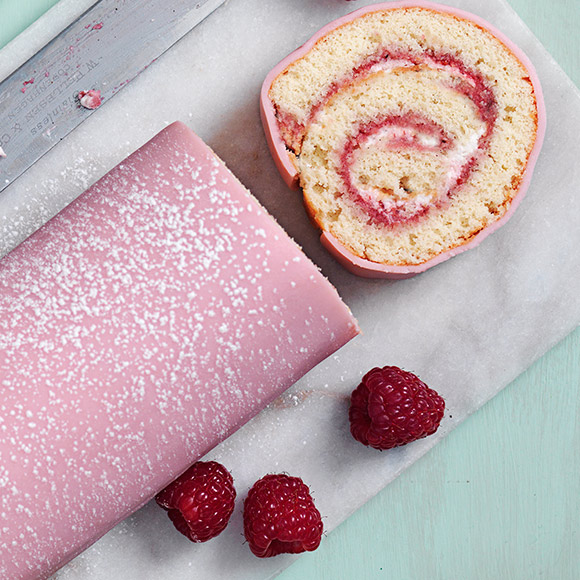 Ingredients
3 eggs

1/2 cup sugar

1 cup of flour

1 tsp baking powder

1 cup of whipping cream

A large pinch of vanilla powder

3 tsp of icing sugar

1/2 cup of raspberry jam

200g of pink marzipan (almond paste)

3 tsp icing sugar (for garnish)

125g of fresh raspberries
How to
Set the oven to 480 degrees Fahrenheit/ 250°C.

Beat/whip the eggs and sugar together with an electric mixer.

Mix the flour and baking powder together. Carefully fold it into the eggs and sugar mix.

Spread the batter out on an oven sheet with parchment paper on top of it. Set in the oven for about 5 minutes.

Let it cool down entirely.

Pick up the parchment paper and flip the cake off of the baking sheet. Carefully remove the parchment paper.
Whip up the whipping cream and mix with vanilla powder and icing sugar.

Spread the raspberry jam on the cold cake bottom. Then spread half of the vanilla cream on top of it.

Take the long end of the cake and roll it into a flattened out sheet of marzipan. Cut the excessive marzipan out.

Powder some icing sugar on the cake as garnish and serve with the rest of the vanilla cream together with fresh raspberries.
This article was originally published on Aug 9, 2018.