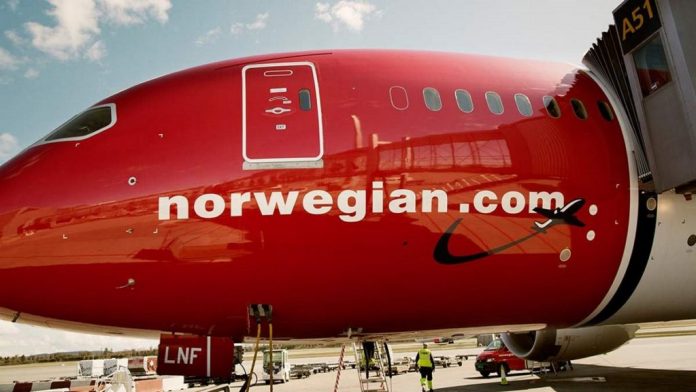 Norwegian Air is in serious trouble. Since the outbreak of the coronavirus, the low-cost airline has canceled thousands of flights and laid off thousands of employees.
Following the announcement of the US-European flight ban, the airline canceled more than 4,000 flights. The airline noted,
"From March 13th to March 29th, Norwegian will cancel the majority of our long-haul flights to the U.S. from Amsterdam, Madrid, Oslo, Stockholm, Barcelona, and Paris. From March 13th to the end of May, all flights between Rome and the U.S. will be canceled. From March 29th until the end of April, all flights from Paris, Barcelona, Madrid, Amsterdam, Athens and Oslo to the U.S. will be canceled."
Jacob Schram, the CEO of Norwegian Air, said this was "an unprecedented situation."
According to Schram, the company is in the midst of taking every precaution in order to get through what Schram describes as the biggest crisis in the company's history.
He pleaded to "international governments to act now to ensure that the aviation industry can protect jobs and continue to be a vital part of the global economic recovery".
The airline industry is already facing an economic hit of more than $110 billion USD from the effects of the coronavirus outbreak. To mitigate imminent collapse, Norwegian also made the difficult decision to cut employees from its payroll. The airline expects to temporarily suspend work for more than 50% of its employees (about 5,000 people) and has warned that this figure could rise.
It hasn't been the easier year for Norwegian, with the airline canceling low-profit flights between the US and Denmark, and a public spat with RyanAir's CEO.
Will Norwegian Airlines outlive the coronavirus outbreak and bounce back? Only time will tell