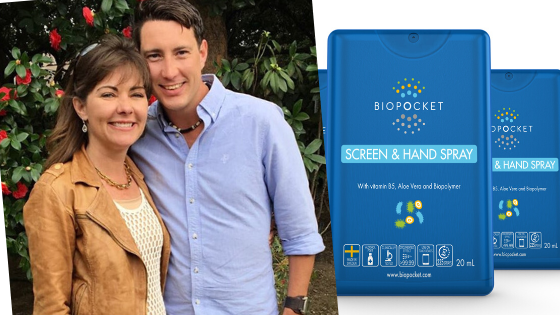 Like many Swedes before him, Glenn Van Helèn decided to leave Scandinavia and relocate to the United States when he met the love of his life, Deborah. In his new home, he decided to hold tight to his Scandinavian roots by becoming the U.S. distributor for the biotech company, Hygiene of Sweden.

Since launching Hygiene of Sweden's popular Biopocket on Swedes in the State's own e-commerce, The Nordic Collective, we saw a big interest in the product and decided to sit down with Glenn and learn more about him and why he thinks the Biopocket is needed on the U.S. market.
Glenn, where in Sweden you are from and tell us about your journey from there to Las Vegas, NV?

I'm from a small town called Falköping in Västragötaland, which is between Sweden's two largest lakes. I grew up and lived there for 25 years, before moving to Oslo, Norway in 2010.

Relocating to Norway was initially challenging; the language, banking, taxes, and applying/obtaining an authorization to work in Oslo; it was like Sweden but still hugely different.
In 2015, I met my now wife, Deborah, who was living in San Francisco at the time. Our storybook romance began when we met on a Caribbean Cruise, which became the start of a long-distance relationship. Flying back and forth between the U.S. to Norway and Sweden to visit each other. Within a year I found myself spending more time in the U.S. than anywhere else.
In 2018, we relocated from Silicon Valley to Las Vegas, bought our first home together, and got married.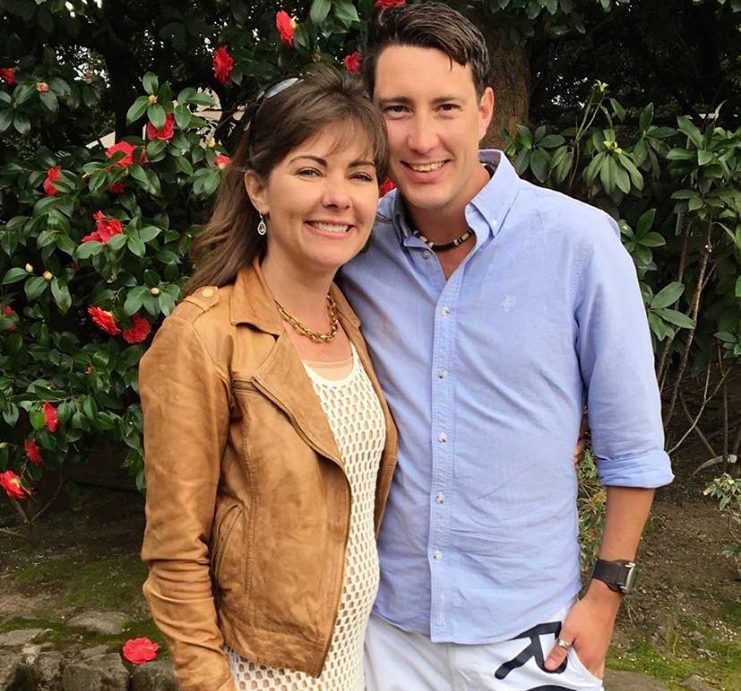 You run the U.S. subsidiary of Hygiene of Sweden together with your wife, Deborah. What is important to you when representing a Swedish brand in the United States?
We believe it is important to represent the quality that Sweden stands for when it comes to innovation and science. Sweden's regulatory requirements when it comes to quality and safety in products manufactured in Sweden are at a higher standard than most countries.
We think customers in the U.S. expect high-quality from Swedish manufacturers and we are definitely qualified.

What has it been like introducing a Swedish hand sanitizer to the U.S. market in these pandemic times?
Introducing a Swedish hand sanitizer that is alcohol-free to the U.S. market has been extremely challenging. Educating people with respect to the quality and long term protection of our product is a hurdle since American's are so used to using alcohol-based products, many without realizing how short-lived the protection that can be.
Our Biopocket has undergone multiple clinical studies by independent laboratories in Sweden, proving our product is more effective in the protection against viruses and bacteria than alcohol.
We are doing our best to keep up with the demand during the last few months, which I feel is a little tap on the shoulder telling us that we are doing a great job.
What are your thoughts on gouging and people bunkering up on sanitizing equipment?
We have seen both gouging and hoarding since mid-March and view it as harmful to the public during the pandemic. Making an affordable product while still keeping a high standard product has been of the utmost importance to us. While profits are nice to have, being able to contribute to the well-being and safety of people is the most incredible feeling any entrepreneur could hope for.
Tell us more about the company values and the people behind the products?
Our company's values are to solve an everyday problem with humans and nature in mind while also being affordable and available all over the world. We believe in a cleaner future and being proactive in preventing people from falling ill due to bacteria and viruses by using a non-harmful product.
What sets Hygiene of Sweden's Biopocket hand sanitizing spray apart from the rest of the market?

What sets Hygiene of Sweden apart from the rest of the market is its unique formula, environmentally friendly, skin-friendly, and long-lasting protection that fits in your pocket. In today's global society, we now require hand sanitizers on the go. Our product leaves the skin smooth and hydrated instead of drying out your hands like the overuse of some alcohol-based products can do.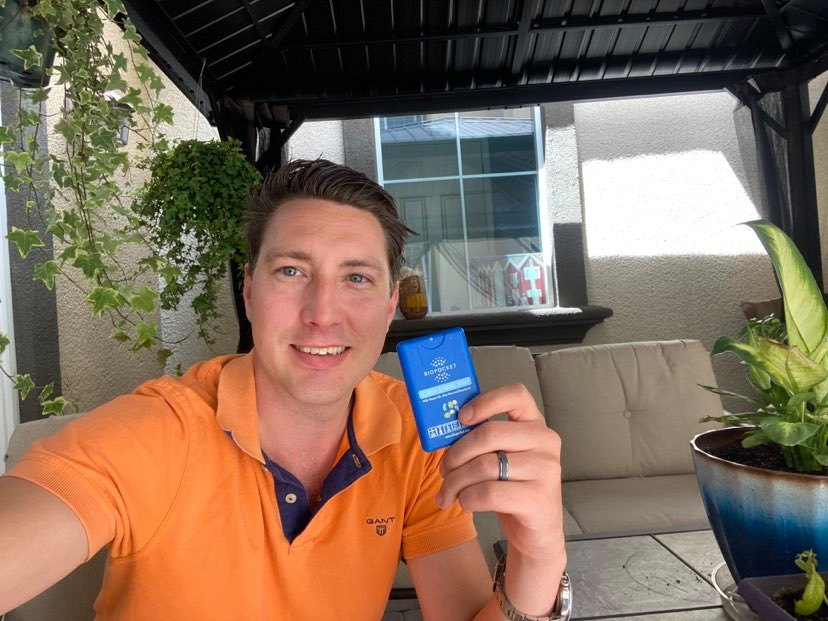 What does the future hold for Hygiene of Sweden in the United States?

We believe the future is bright for Hygiene of Sweden! Hopefully, by spreading more awareness about hand-hygiene and the benefits of using non-alcohol based products, we can change the way people sanitize their hands.
We are so proud to be bringing this Swedish technology out to the U.S. market, and hopefully, one customer at the time we will change how Americans look at sanitizing, and how to stay healthy and protected while also caring for your skin.