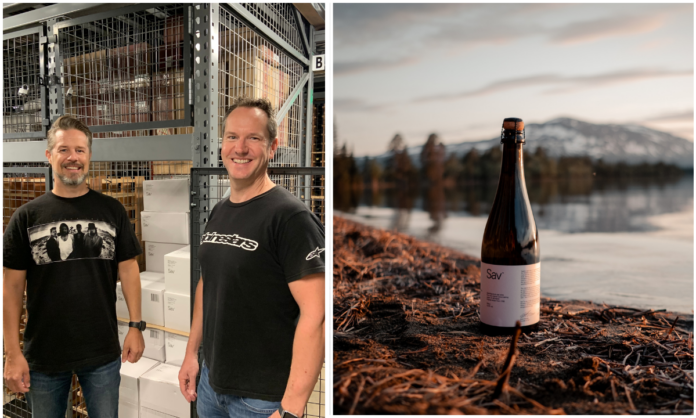 This article is made in collaboration with Viking Spirits Inc, which are proud Corporate Friends of the Swedes in the States community. Thanks to the generous support from our partners, our community can continue thriving and growing.
Viking Spirits Inc was founded with the mission to bring fine Nordic spirits to the United States. Behind the company is native Swede Daniel Borg and his co-founder Daniel Hoggar, originally from the UK. Their love for spirits and Scandinavia took these European software engineers on a mission to bring Nordic spirits to the United States.
Commonly around holidays, Scandinavians living in the United States tend to be left asking themselves how and where they can get ahold of their beloved spirits, which is traditionally an important part of Scandinavian holidays.
Curious to hear more about Viking Spirits and the brands they work with, we reached out to hear more:
Software engineers by day, how did you find your passion for spirits and wine?
[DB]: Like most Swedes, I've learned to appreciate various types of spirits such as Aquavit, Cognac, and Whiskey, but also some of the European wines from Spain and Germany.
I grew up in Östersund, Sweden, and moved to Linköping to study applied physics and electrical engineering at Linköping Institute of Technology. After I graduated, I started working at a semiconductor company just outside of Stockholm in 1999. While living in Stockholm I enjoyed some amazing restaurants, both downtown and around the archipelago, where you can indulge in food from the chef's seasonal tasting menu along with wine pairing.
I later relocated to San Diego in 2006 where I now live with my wife and two kids. Although there aren't that many Scandinavian restaurants in southern California, we're fortunate to have access to several local vineyards where I began enjoying both Zinfandel and Cabernets.
[DH]: After graduating from the University of Nottingham in England with a degree in Electronic Engineering I moved to the South of France where I developed a passion for French wines including the smaller appellations from the Cote de Nuits and, living on the Riviera, the rosés of Provence. While rosés are often not considered a serious wine, you can't beat lunch outside in the sun, people watching with a glass or two of rosé!
After about 4 years of living and working in France, I moved to New York City in 1999 to accept a new job opportunity. While I still would seek out French wines, particularly when at my favorite neighborhood restaurant, Gascogne, I discovered more and more wines from California and Oregon that I loved. I started to spend a lot of time in California for work before eventually moving to San Diego a few years back. My wife and I enjoy discovering new wineries up and down the coast and spend many weekends in Paso Robles where she has family. The wines from the central coast region have truly evolved into world-class wines and the wineries and restaurants in the area are spectacular places to spend an afternoon or evening.
Enjoying wine for me is about making memories with family and friends and we're very lucky to live here in beautiful California with its great wine regions at our doorstep.
Is there is a gap in the U.S. market when it comes to Nordic spirits and wines?
[DB]: There is definitely a gap in the U.S. market. It's usually close to the holidays or a get-together with friends when I find myself scouting for Scandinavian spirits at local liquor stores and over the years the selection of spirits have diminished even though the demand still exists. Nowadays most Scandinavians bring back their favorite spirits after traveling to their home countries. In more recent years, as a byproduct of global warming, there has been a significant uptick in the number of vineyards in both Denmark and south of Sweden with a rising number of award-winning wines, which is something we're monitoring for the future.
[DH]: One major hurdle for many craft distilleries in Europe to enter the U.S. market has been the bottle size restrictions. Because of the high tax on alcohol, around 1990 Europe adopted the 700ml bottle size to combat duty fraud, but the U.S. stayed with the 750ml bottle size. It's costly for smaller distillers and bottlers to develop different sizes of bottles for different markets and many times it's near impossible to find a glassmaker that carries the 750ml bottle size. Fortunately, as of December 2020, TTB announced newly approved bottle sizes, and among them is the 700ml size, which has therefore opened up for many craft distillers to sell their spirits in the U.S. 
To check out Viking Spirits selection of Scandinavian wine and spirits, visit their here: https://shop.vikingspiritsusa.com/
You can also connect with them on Instagram and Facebook!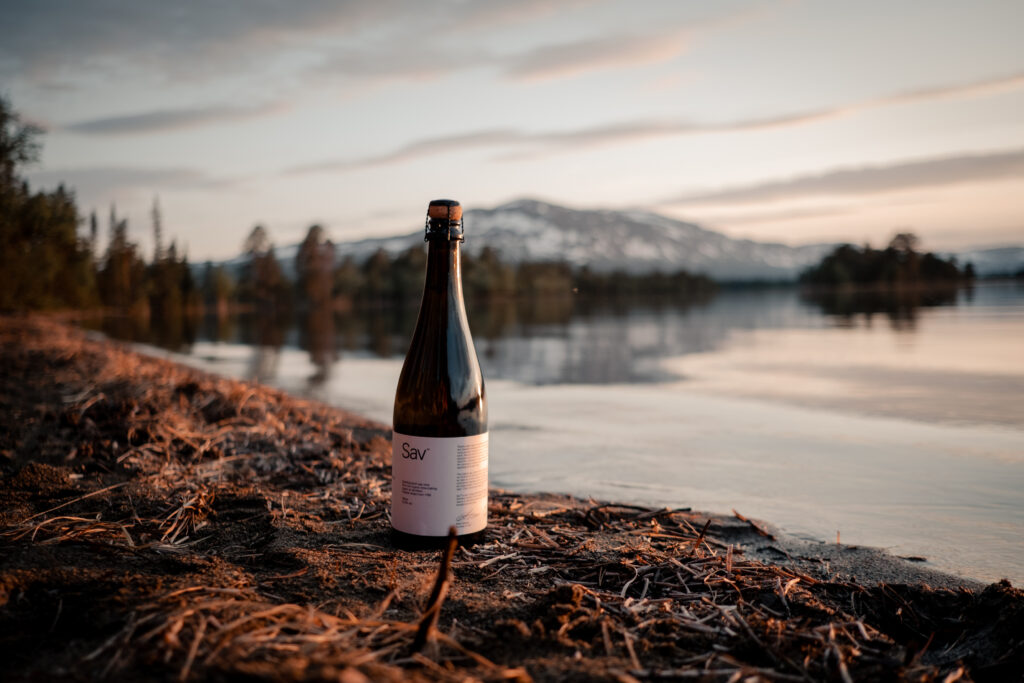 What was the inspiration behind the start of Viking Spirits?
[DB]: Viking Spirits isn't just another Covid-19 side hustle that we started spontaneously. The idea started brewing after visiting Sweden during the summer of 2018 when I was first introduced to a sparkling wine made from birch tree sap at a midsummer party. I didn't quite know what to expect prior to tasting the wine, but after the first sip, my reaction was that it tasted very similar to champagne, which was very unexpected. It has a spritzy and off-dry body with a subtle bitterness and aftertaste of birch trees. The thought of introducing Sav Sparkling to the U.S. market led me to look into ways of importing wine and also other spirits.
The name "Viking Spirits" came to me quite early as it has two or three meanings. "Spirits" for the products we're working with, "Viking" symbolizes northern Scandinavia, and "Viking Spirits" takes us back to our roots when we lived off the food found in nature around us.
After nearly two years of marketing research, working with local wine stores, and learning about the federal and state requirements for importing alcohol, Viking Spirits was founded.
With a big focus on sustainability and organic farming, what are some of the key requirements when looking for brands to introduce to the U.S. market?
[DH]: Climate change is affecting us in one way or another all over the world. We're seeing it first hand in California with ongoing wildfires that are growing in frequency and magnitude each year. We choose to work with smaller distilleries where the supply chain is shorter and local farmers are harvesting the crops. This not only reduces the carbon footprint but also gives complete traceability of how and where the crops are grown. Therefore, along with quality and taste, our focus is on sustainable farming when choosing brands.
[DB]: We're currently looking at products from two Swedish producers that caught our attention. The first, Tevsjö Mill & Distillery has gone through great lengths of becoming fully self-sufficient. The watermill drives a generator that supplies energy to the entire mill and distillery. The excess heat from the distillery is also used to heat up their greenhouse during the winter months. The second, Norbottens Destilleri, is using local botanicals found in the landscapes along the Kalix river and is certified by the European Union for Organic Farming.
How has the U.S. market responded to Nordic wines, spirits, and beers?
[DB]: We have recently launched our webshop, with our first product being Sav Sparkling from Sweden. Like most other importers, we're also impacted by Covid-19. Shipping delays have plagued the industry and resulted in many empty store shelves around the country. Furthermore, the shipping cost has increased 3 times from pre-covid and as a result, the price of the products has increased. This is making it difficult to compete against local companies. However, with our award-winning products, we are hopeful that customers will find us and appreciate the products we're bringing to the U.S. With our direct-to-consumer platform, through a third-party online retailer, we're able to keep costs down as we don't need a distributor. 
What are generally the best-selling items among non-native Swedes?
[DB]: Although Sweden is most famous abroad for their Absolut Vodka, in general, we also see a big demand for craft spirits such as gin and absinthe. Gin & tonic is of course one of the world's most popular drinks but we've seen more interest in recent years particularly when made with craft gin products.
If you could recommend one brand/drink to a friend, which one would it be?
[DB]: Sav Sparkling is a refreshing break from traditional sparkling wines and champagnes. It's off-dry, loaded with flavors, and works great in cocktails.
[DH]: As a Brit, I've always been partial to a gin and tonic and am currently enjoying Ragnarok Gin. It's a very well-balanced gin and can be enjoyed on the rocks or with a splash of tonic. We're also excited to bring the award-winning La Luna Absinthe from Plateau Spirits of Denmark to the US in the near future and I anticipate that being at the top of my list of recommendations for those interested in discovering new spirits and cocktails.
What does the future hold for Viking Spirits?
[DB]: As we're building up brand recognition for our unique Scandinavian products, we hope to keep introducing new exciting brands from the rest of the Scandinavian countries into the U.S.
To check out Viking Spirits selection of Scandinavian wine and spirits, visit their here: https://shop.vikingspiritsusa.com/