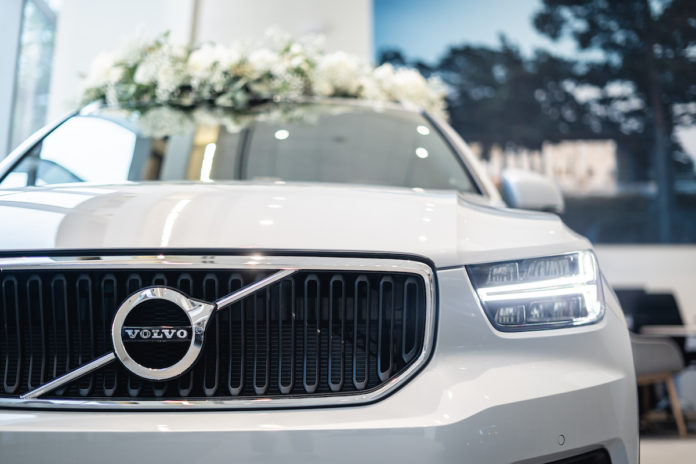 Alex's Lemonade Stand Foundation
Alex's Lemonade Stand Foundation is a pediatric cancer charity, founded in 2005 by Alexandra Scott and her parents after Alexandra sadly passed from neuroblastoma in 2004. Throughout the COVID-19 pandemic, these families, who are already going through a hard time, have had an increasingly tougher time.

During the lockdown, Volvo and Alex's Lemonade Stand have been supporting campaigns like a virtual 5k run, virtual grocery store runs, which all Volvo retailers in the United States, including headquarters, are participating in, and more.
Volvo has also vowed to match all donations made, up to $100k.
Bon Bon NYC Candy Delivery
Together with the three founders at the Swedish candy store, BonBon NYC – Selim, Leo, and Bobby, Volvo Studio Manhattan has delivered candy all throughout New York City to organizations and companies like the NYPD, Lenox Hill Hospital, and Colombia Presbyterian Hospital.

READ: Swedish Candy Store BonBon NYC Donates Scandinavian Candy to Healthcare Workers
Fabrique Bakery Swedish Pastry Delivery
In a joint effort by the Swedish American Chamber of Commerce New York City, Volvo Car USA, and Fabrique Bakery, teamed up to deliver well-needed motivation, encouragement and, of course, Swedish treats to their Gateway members currently scattered all over New York City.
Provide cars and rides to healthcare workers
With a fleet standing still due to the crisis, Volvo Cars USA decided to offer their cars to healthcare workers to facilitate transportation between their homes, airports, and hospitals.

Critical medical personnel currently dealing with the COVID-19 pandemic are exposing themselves to risk, both at work and in some cases by using public transport, taxis, and ride-hailing apps to get to their patients.
This is especially true for those who have temporarily moved to another city or state to answer the call to help some of our most impacted cities across the country.
Project Wingman
Founded by Anders Linström, Director of Communications at Norwegian Air, Project Wingman's mission is to by utilizing airport lounges and give airline professionals the opportunity to volunteer their time to support healthcare workers.
Volvo Cars Manhattan has provided safe transportation for healthcare and airport workers as well as making sure that first responders can enjoy Swedish treats from Fabrique Bakery and BonBon.
---
How you can support: