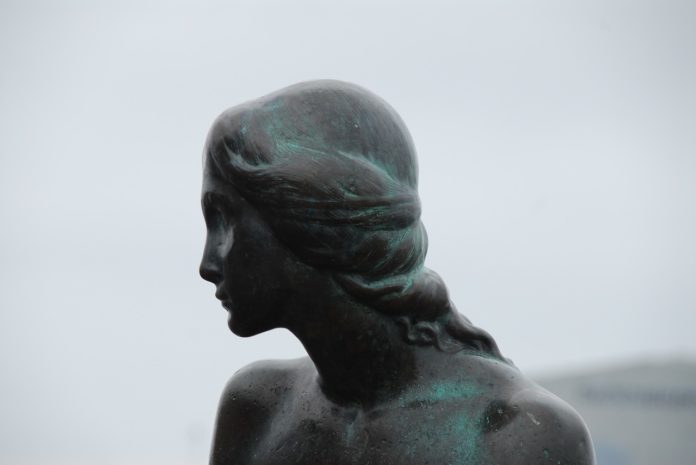 Last Friday, one of Denmark's most famous tourist attractions, the Little Mermaid statue, was vandalized. The main character of Danish author Hans Christian Andersen's fairytale was spray-painted with the words "Racist Fish" on the rock that she sits atop.
Copenhagen police were quick on the scene and noted, "We can confirm that The Little Mermaid has been vandalized sometime before 9:00 a.m. this morning," in a statement to AFP.
"An unknown person has written the words 'Racist Fish' on it. We are investigating the case."
Interestingly enough, nobody is quite sure what makes the statue racist.
Ane Grum-Schwensen, a scholar at the Hans Christian Andersen Center at the University of Southern Denmark, notes, "Of course, in general with literary works, you can read them with various glasses. However, I do find it a little difficult to see what would be especially racist in the adventure The Little Mermaid."
Likewise, this isn't the first time that the statue was vandalized.
In two instances in 1964 and 1998, the mermaid's head was stolen, and one of her arms was severed in 1984. On the night of September 10, 2003, the poor statue was knocked off its base with explosives and later fished out of the harbor. Paint has been poured on the statue multiple times, including one time in 1963 and twice in 2007.
At the beginning of 2020, someone vandalized the statue with the message "Free Hong Kong."
No one has yet claimed credit for the vandalism of the statue.