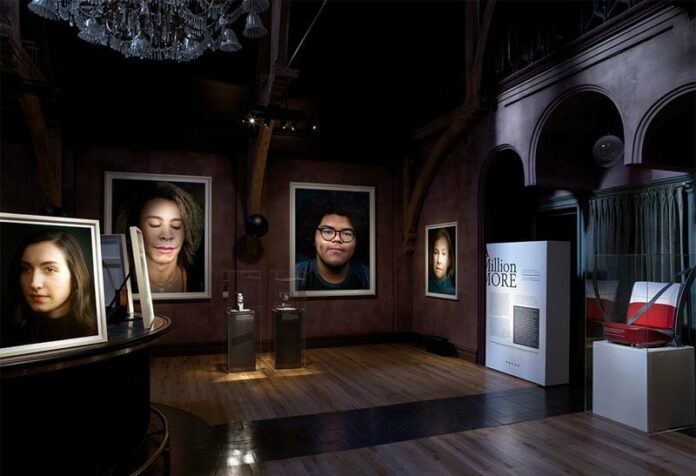 Volvo is famously known to have been the company behind the three-point seatbelt – an invention that revolutionized the industry and is estimated to have saved millions of lives worldwide.
Volvo Cars USA has partnered up with photographer Martin Schoeller, to put together a heartfelt exhibition at the Swedish photography museum, Fotografiska, in New York City called, A Million More.
The German, New York-based photographer Martin Schoeller is best known for his portraits shot in a "hyper-detailed close up", and have photographed people from celebrities to presidents to exonerated death row inmates.
True to the typical style of Martin Schoeller, the exhibit captures survivors of major car crashes close up. While viewing portraits of the survivors, visitors will also hear them tell the story of their traumatic event, and how wearing a seatbelt saved their life.
On their website, Volvo Cars USA writes: "Visitors to A Million More are greeted by a glass-enclosed display of an original Volvo three-point safety belt from 1966, along with its origin story and how its development led to saving more than a million lives. Inside, powerful portraits carefully placed at safe distances around the room allow for contemplation while recorded voices of survivors telling their stories play in the background. A glass etching of the written patent reflects how Volvo put life over profit."
The three-point seatbelt was invented by Nils Bohlin, who was hired after the CEO of Volvo lost a relative in a fatal car crash. As Volvo was looking to increase safety measures, Nils Bohlin was inspired by his previous work with fighter jets and the four-point seatbelt.
When realizing how much more efficient the three-point seatbelt was comparing to the seatbelt that was used at the time, Volvo decided to not patent the technology and release it in order for other car companies to implement the technology. Therefore, choosing to save lives regardless of which car brand the consumer would choose, instead of making a profit of the invention.
READ: #Swedishmade: The 3-point seat belt
The exhibit will be open till April 25, and can be seen at Fotografiska New York in Manhattan.
Featured image: Volvo Cars USA