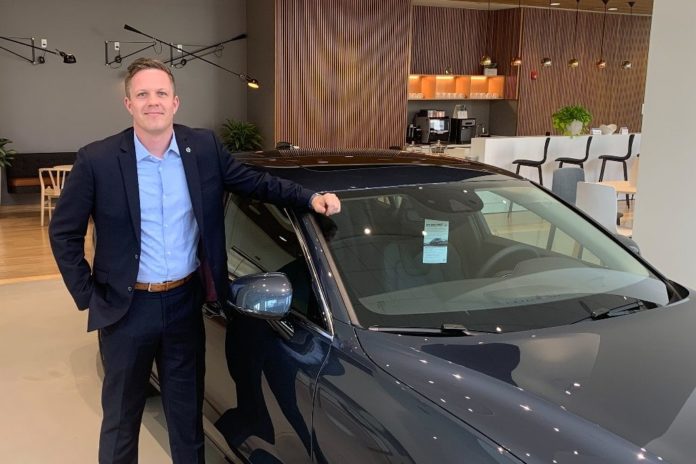 As many Scandinavians do, Martin Hansson left his hometown to study at college in the United States. A decade later, he has made the U.S. his new home and blends his Swedish heritage together with his love for New York by being the face of Volvo Studio Manhattan.
Volvo Studio Manhattan is the Volvo downtown concept store that opened recently on 565 11th Ave in Manhattan. With Martin Hansson at the lead, they are focused on a more hands-on, in-person approach, by engaging more with communities. A frequent supporter and member of the Swedish-American Chamber of Commerce, New York, and their initiatives, and a valued Corporate Friend of Swedes in the States, Martin is serious about building a personal connection with Volvo's audience, and showing people exactly why they are one of the most beloved and trusted Swedish heritage brands in the world.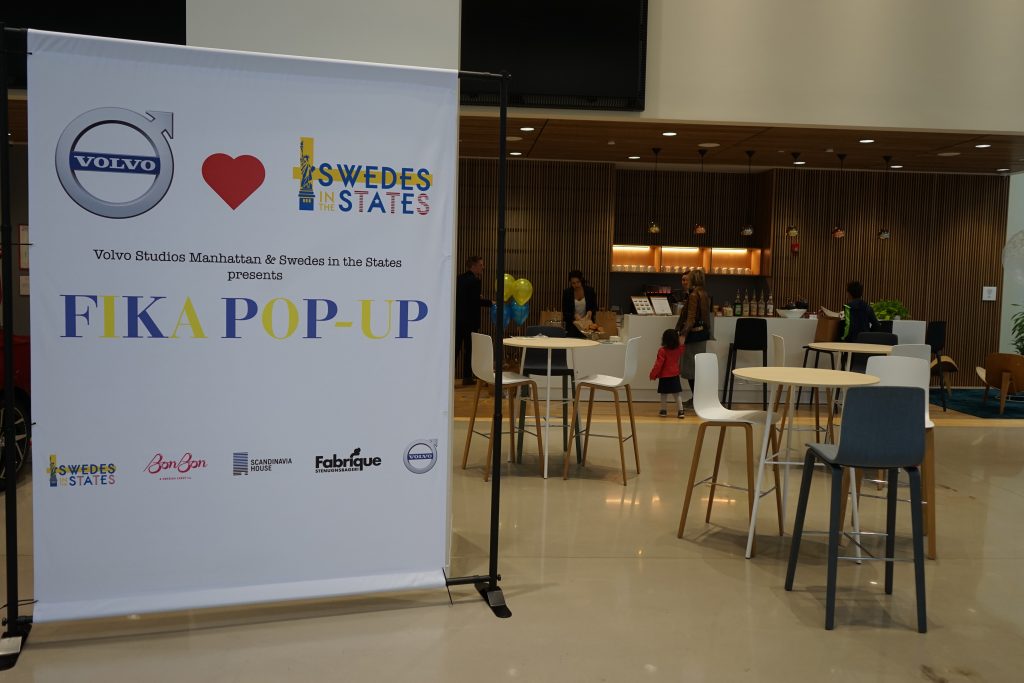 Volvo Studio Manhattan is the only Volvo Studio concept in the United States. How does it differ from Volvo dealerships?
We are fortunate to be one of Volvo's five studio concepts in the world (Stockholm, Warsaw, Milano, and Tokyo are the others). At our Manhattan studio, people can shop for a new or pre-owned vehicle, or service their current car, just like any other Volvo Dealership. However, where we set ourselves apart is our big focus on events and community involvement. We work hard with trying to increase the awareness of Volvo's brand, not only Manhattan but also the greater NYC area. We usually host a handful of events every month, and it can be everything from a Fika Pop-Up with Swedes in the States to a hiking experience with Fjällräven to professional networking events.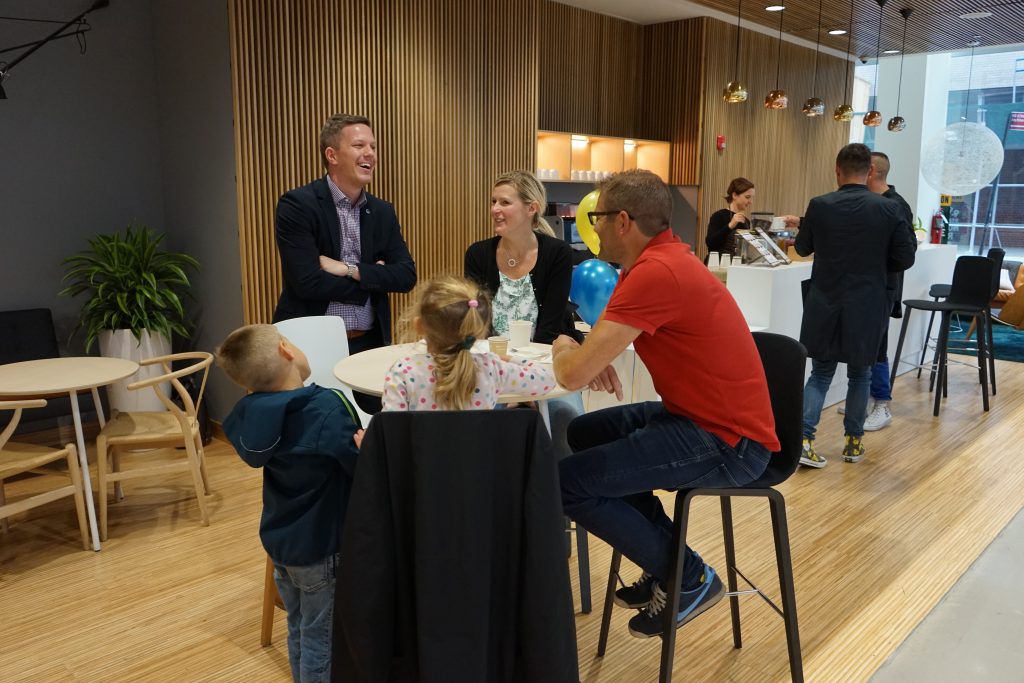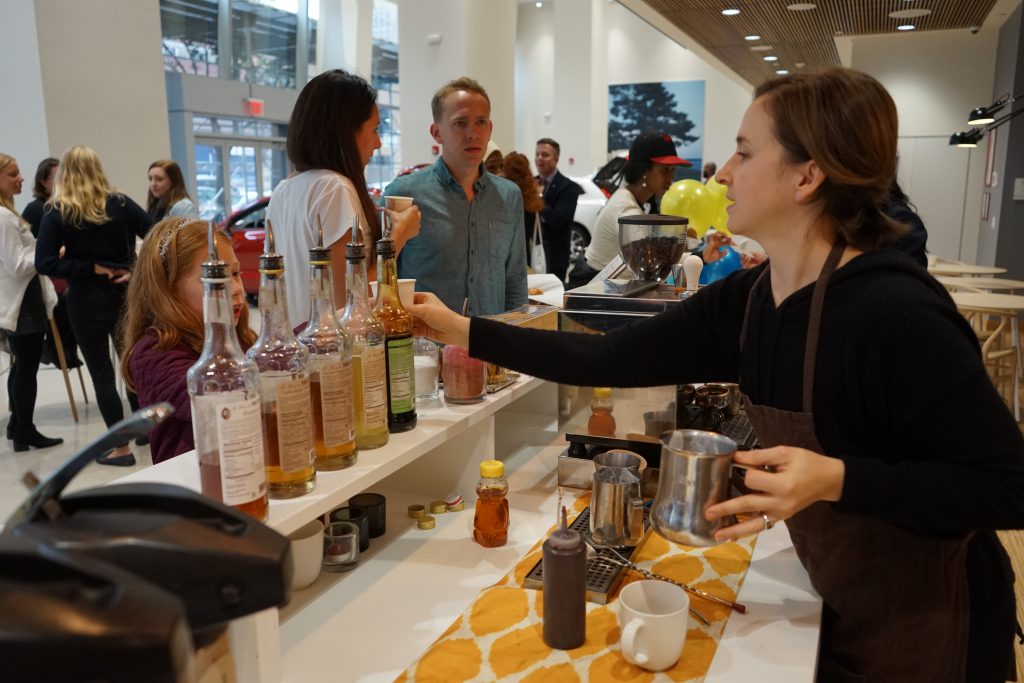 When did Volvo Studio Manhattan open its doors, and how have Manhattanites received it?
Our showroom has been open for just over a year now but Volvo itself has had a presence in Manhattan and the surrounding area for quite a while. Our new showroom is in a brand new location, and it has a very Scandinavian/Swedish feel to it which our customers seem to enjoy. It's great to see that the love for cinnamon buns and Swedish candy, along with our awesome line-up of vehicles, is something that a lot of people in and around Manhattan truly appreciate.

Tell us about how you came to the U.S?
It's hard to believe, but this summer I have been in the U.S. for ten years. I moved to Dallas, TX, in 2010 with two friends from Gävle to study and play soccer at college. I haven't looked back since that day and have been fortunate enough to explore a lot of different parts of this wonderful country.

What do you miss the most about Sweden?
In the past, it was usually food-related, but living in the NYC area has been helpful when coping with cravings for Swedish candy. Having two IKEAs within a 20-minute drive helps a lot as well. So, I would have to say that the one thing I miss more than anything right now is the Swedish summers. There is definitely something special with summers in Sweden.

What do you love the most about New York City?
It has to be the people. I love how the city is a melting pot of people from all over the U.S., and the world. You never know who you will bump in to. In New York, an exciting conversation is usually never far away. I think that the city, at times, gets a bad reputation for people here being rude but I've managed to meet some amazing people willing to help others become successful in a very unselfish way.

What has your experience been like representing one of Sweden's most beloved brands in the United States?
I've spent over 1.5 years with Volvo now, and it's incredible to see the love that our customers have for Volvo. It's hard not to be proud of that.
We have a lot of exciting things in the pipeline in regards to electrification and sustainability. People are paying close attention to sustainability and are, just like I am, looking forward to a very exciting couple of years to come for Volvo.

As a Swede, how do you connect with Volvo's brand image?
Volvo has been my first opportunity to work for a Swedish company in the United States, and it definitely feels a bit like coming home. I love the fact that we always strive for that higher purpose in what we do. It's not just about selling cars, but also about improving people's lives. We have a significant focus on safety and sustainability, which is apparent in everything we do, from our marketing to our products, for example. I believe that's a very Swedish trait, and because of it, I enjoy what I do in a way that I've never experienced working for an American company in the past.

Which is your favorite Volvo car?
Like most Swedes, I enjoy our wagons, so if I had to pick one, it would be the V60 Cross Country. The 2020 model offers a lot of exciting upgrades, and I can't wait to take one of them on a road trip soon.