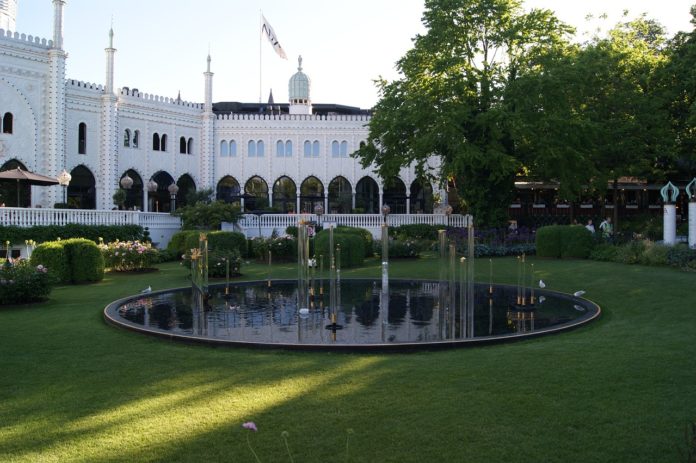 Every year, Condé Nast releases their annual 'Gold List of the Best Hotels in the World'. Editors and contributors around the world put together a list of the absolute best hotels in the world, experienced from their own perspectives. Although there were no Scandinavian hotels featured on this year's list, one Scandinavian hotel has been continuously hailed as the best in Scandinavia by Condé Nast.
The Nimb Hotel, located in the Tivoli Gardens in Copenhagen, is a luxurious boutique hotel boasting 38 unique rooms, all exquisitely designed in a typical Scandinavian fashion but with elements from the Far East.
 

 

View this post on Instagram

 
 

 

View this post on Instagram

 
Condé Nast travel contributor Stephen Whitlock says about Nimb:
"Despite a well-honed reputation for design, Scandinavia isn't exactly overflowing with wonderful hotels. This happens to be one of them, a place that's both practical and magical. It's opposite the railway station but adjoins the fairy-tale-fabulous Tivoli Gardens, which owns the hotel. The building dates from 1909 and has an over-the-top Moorish façade, topped by domes and turrets, as well as a zippy modern annexe with plant-filled terraces. It's also Denmark's first hotel with a rooftop pool and bar."
 

 

View this post on Instagram

 
"All of this, plus outstanding food in a town where inventive plates are a ferociously competitive obsession (how many other hotels have their own pastry store?), make it one of the most unusual – and certainly one of the sleekest – places to stay in Scandinavia. That said, it's also deeply cosy. Danish aspirations are all about living well surrounded by great materials, which explains the enviable wooden floors, dreamy beds, and rich fabrics in the bedrooms (most in the original building have fireplaces), along with homegrown spirits in the minibar. The breakfast is one to linger over, with rye-bread porridge, served with sea buckthorn, and a signature sausage made with ramson and gouda. And a spa was added in 2018, with a bone-warming hammam. It's a haute-hygge place where no corners have been cut. The Tivoli Gardens is a much-loved part of Denmark's soul, and in many ways, the Nimb is the same: a beautiful and cheering place for escaping the real world, if only for a while" 
Do you agree with Condé Nast naming Nimb the best hotel in Scandinavia? Have you visited Nimb in Copenhagen? Share your thoughts with us in the comments!
This article was originally published on August 2, 2020 and has since been updated.