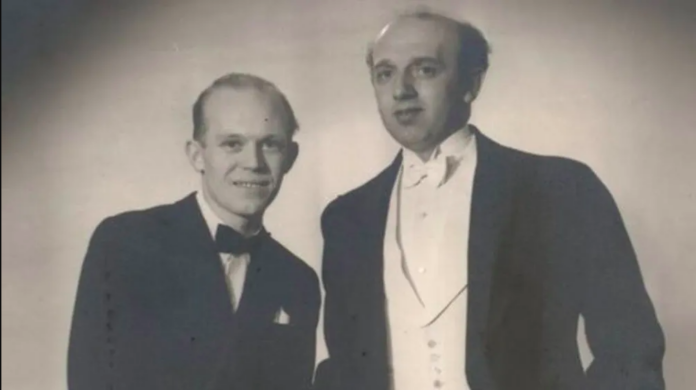 Love knows no boundaries, and throughout history, brave individuals have fought for the recognition and acceptance of their relationships. One such remarkable couple was Axel and Egil Axgil, Danish activists who played a significant role in the fight for LGBTQ+ rights and made history as the world's first legally recognized civil partnership following Denmark's legislation on same-sex marriages. Their journey of love, activism, and resilience laid the foundation for LGBTQ+ rights, leaving an enduring mark on the fight for equality.
Axel Axgil, born Axel Lundahl-Madsen, and Egil Axgil, born Eigil Eskildsen, met in the early 1950s when homosexuality was still considered a criminal offense in Denmark. At the time, homosexual individuals faced discrimination, societal prejudice, and legal consequences. Because of this, Axel and Eigil founded Forbundet af 1948 (The Association of 1948), which later evolved into the LGBT Association of Denmark to improve the rights and well-being of the LGBTQ+ community, promoting equality and combating discrimination. A few years later, the association expanded into Norway and Sweden. 
Axel and Egil's love for each other, coupled with their relentless activism, led them to embark on a groundbreaking journey. They applied for legal recognition of their relationship, challenging the prevailing social and legal norms. After several attempts, they finally succeeded on October 1, 1989, when Denmark became the first country in the world to recognize same-sex unions legally.
So proud to be the 1st country to allow registered partnerships between people of the same sex in 1989! Axel and Eigil Axgil were the first gay couple to enter into a registered partnership anywhere in the world 🏳️‍🌈👨‍❤️‍👨 pic.twitter.com/KggRUWWhh9

— Denmark in USA 🇩🇰 (@DenmarkinUSA) June 8, 2018
The Danish government introduced registered partnerships as an alternative to marriage, allowing same-sex couples to register their relationships legally. Axel and Egil were the first couple to take advantage of this historic development. Their partnership received immense media attention, which further fueled the global conversation surrounding LGBTQ+ rights.
Axel and Egil's achievement resonated far beyond the borders of Denmark. Their story inspired activists and couples worldwide, giving hope and strength to those fighting for equality. Their pioneering efforts laid the groundwork for subsequent legislative changes in other countries, ultimately leading to marriage equality in Denmark and several other nations.