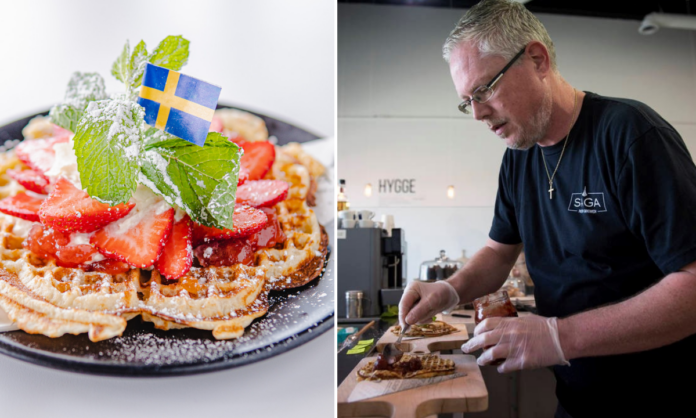 The beloved restaurant, Saga Pastry + Sandwich, founded by the Norwegian chef, Gert Kvalsund, will be closing its doors on May 22.
In a post published early this morning on the company's social media accounts, Saga Pastry + Sandwich announced the news writing:
"This is the post we never wanted to write, but the time has come to close our Henderson location, with our last day open on May 22nd. We will post updates on our social media accounts once we get closer to announcing the next chapter of our Saga.
Thank You for your support and love over the last 4 years ❤️ #TheSagaContinues"
RELATED: Meet Gert Kvalsund – The Norwegian Chef behind Saga Pastry + Sandwich
View this post on Instagram
Saga Pastry + Sandwich opened its doors for the first time in late 2018, and it was an instant success among, not only the local Henderson community, but nationwide. Scandinavians and Americans alike adored the Nordic-themed waffles, cakes, and sandwiches, winning the restaurant a number of awards such as: 'Best waffles in Las Vegas', 'Best New Restaurant', the 'Hidden Gem' award, and many more.
Despite being highly rated, Saga Pastry suffered hard losses during the pandemic, like many other restaurants around the country, which ultimately lead to Gert pulling the plug on his Henderson location.
But all hope is not lost on Saga Pastry + Sandwich and Gert Kvalsund's Scandinavian eatery. In a recent interview with Swedes in the States, Gert Kvalsund hints at the opening of a second location, which will offer a larger space and an expanded menu filled with Nordic delicacies such as Swedish meatballs, and the introduction of Icelandic fare to the menu.
We can't wait to see what Gert Kvalsund cooks up in the future, but till then Saga Pastry + Sandwich in Henderson will be dearly missed.