Halloween is right around the corner and we are here to bring you all the spooky feels…
Some of you may, or may not know, about New Orleans spooky voodoo history. And there is no mentioning voodoo and spiritualism in New Orleans without mentioning one of the city's most infamous women – Marie Laveau, the voodoo queen.
In 1791, a group of slaves started a massive revolt back on the island of St. Dominique, today's Haiti, at the time colonized by the French, just like New Orleans was.
Although colonized, New Orleans society, compared to St. Dominique, permitted the existence of gens de couleur libres, free people of color and slaves were given more freedom to join together. African religious practitioners found a safe, yet clandestine, new home in the city's early history, and began to emigrate to New Orleans and form an environment for their spiritualism and traditions.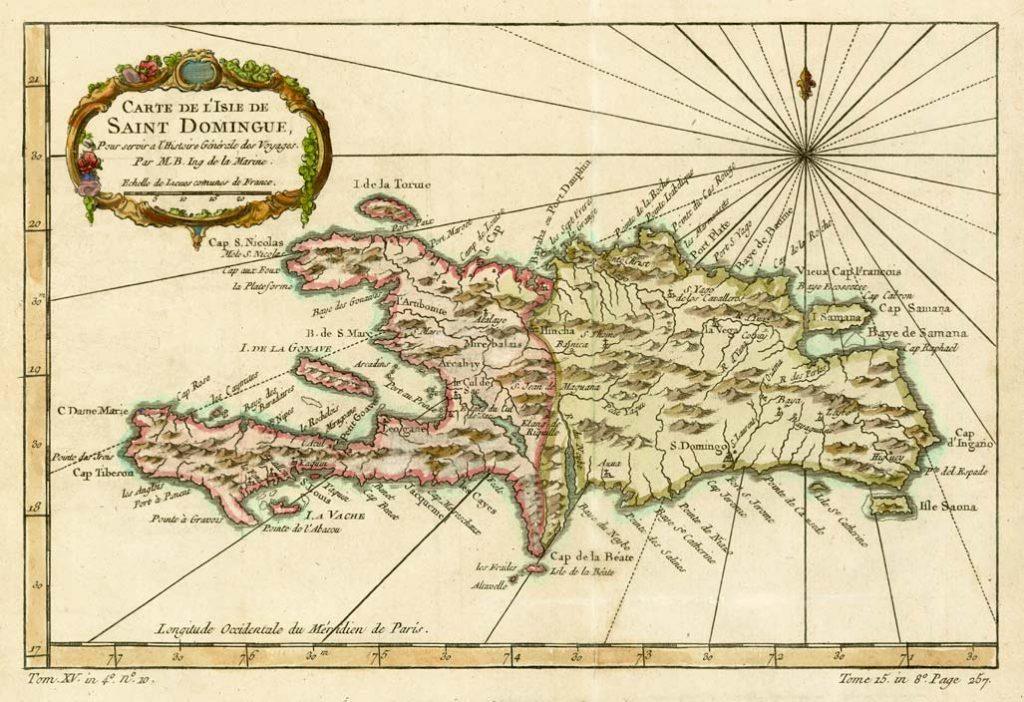 The assortment of multiple beliefs and practices brought over from different parts of the Western African civilization led to what we today know as New Orleans Voodoo. As a matter of fact, an intense and well-attended voodoo ceremony was precisely what had inspired the slave revolt. However, the voodoo culture wouldn't have become as popular as it is today if it wasn't for the unifying force of the infamous Marie Laveau, the voodoo queen.
Marie Laveau is believed to have been born in the French Quarter of New Orleans on September 10, 1801. She was the illegitimate daughter of wealthy Creole plantation owner and politician, Charles Laveau and his mistress Marguerite, a free woman of color.
Marie grew up on her father's plantation where she was educated and studied to be a hairdresser. She was a devout Catholic, which was and still is the main religion of New Orleans and large parts of Louisiana, and she attended mass every day of her life.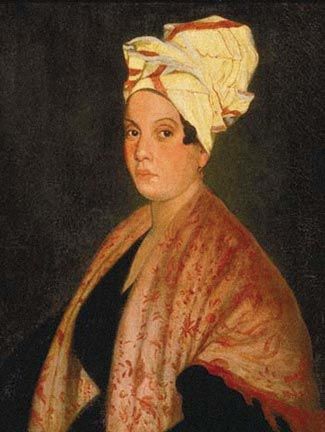 On August 4, 1819, Marie Laveau married carpenter Jacques Paris from Haiti. Their marriage certificate is preserved in St. Louis Cathedral in New Orleans. St. Louis Cathedral is the oldest active cathedral in the United States, you can read more about that in my previous article here. This record also contains the names of Marie's parents: Charles Laveau and Marguerite Darcantrel. She was described as tall, beautiful, with curly black hair and golden skin.
Jacques Paris died only two years after they had married, and left Marie as a widow with two kids. She started practicing as a hairdresser catering to the wealthy white and Creole women of New Orleans. Many of these women trusted Marie wholeheartedly and shared their most private secrets to her. Later Laveau also became a nurse, which at this time meant she would perform minor surgeries. She would also council prisoners on death row as well as welcome people in need of healthcare into her home.
ntered into a common-law marriage with Louis Christophe Dumesnil de Glapion and lived with him upon his death in 1855. Together they had a whopping total of 15 children! Even though Glapion and Laveau lived together for a long time they never legally married, and she was always referred to as Widow Paris. Ultimately she ended her hairdressing career to devote all her energies to raising her children. But she never lost her clientele as she set about becoming the legendary Voodoo Queen of New Orleans.
 Marie Laveau stayed a devoted Catholic but became more and more interested in her mothers' African traditional beliefs. While voodoo was already commonly practiced in New Orleans, the society was secretive as the state of Louisiana banned it from times to times. Marie started to learn the crafts of voodoo from a voodoo doctor Dr. John or John Bayou and by 1830 she was one of several voodoo queens.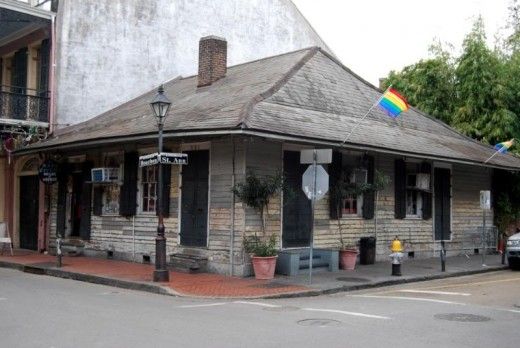 Once the news of Laveau's powers spread, she overthrew the other voodoo queens of New Orleans. She acted as an oracle, a person who predicts the future, conducted private rituals behind her cottage on St. Ann Street in the French Quarter. And you can visit her cottage on St. Ann today, an immensely popular tourist attraction in New Orleans. Oral traditions suggest that she used her magic and mixed Roman Catholic beliefs, including saints, with African spirits and religious concepts.
New Orleans voodoo queen continued to practice up until her death on June 15th, 1888. Just to give you a hint of how famous she was, her obituary was printed in both the New Orleans Times-Picayune and in the New York Times. She was buried in Saint Louis Cemetery #1, which is believed to be the most haunted cemetery in the U.S., in the Laveau-Glapion family crypt. The burials are in above ground vaults, the above-ground tombs are required here because the groundwater levels make burial impractical in New Orleans. The tradition says that if you leave coins, mardi gras beads or candles by her grave the Voodoo Queen will grace your favor.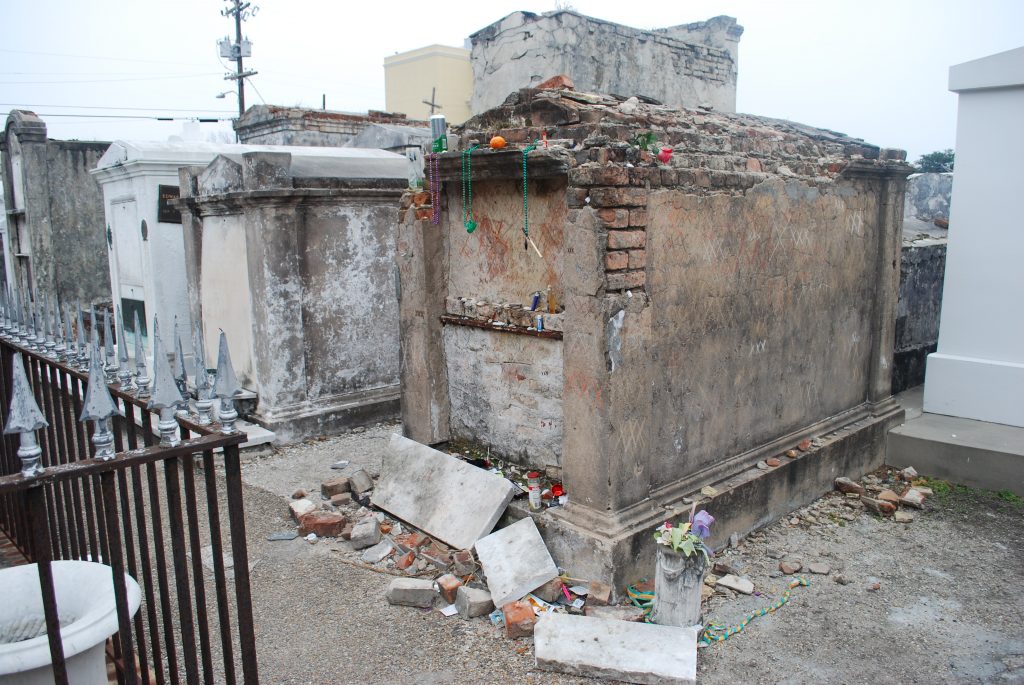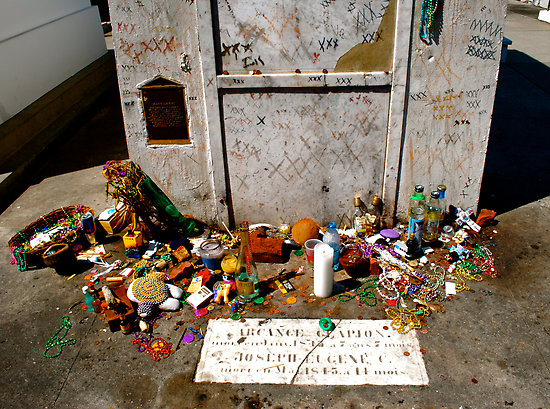 I hope you enjoyed this article, thank you for reading!