Where the Mississippi river delta meets the Mexican Gulf. Where people greet you with a friendly "hey, baby" and "what can I get you, ma'am". Where beignets gets your lap full
of powdered sugar. Where the jazz music never dies and the culture is vibrant and warm. Here is a guide to the Crescent City and my go-to's. Welcome to New Orleans, Baby!
French Quarter
It might be the most touristy part of New Orleans but there is also a reason for why. Here you can find sights such as Jackson Square, where you can get your palms read or why not take a picture in front of the oldest active Cathedral in North America, St. Louis Cathedral, built in 1720. A short walk across the street, right by the Mississippi river, takes you to the famous Café du Monde with its white and green awnings and airy doughnut like pastries. Or as we know them, beignets.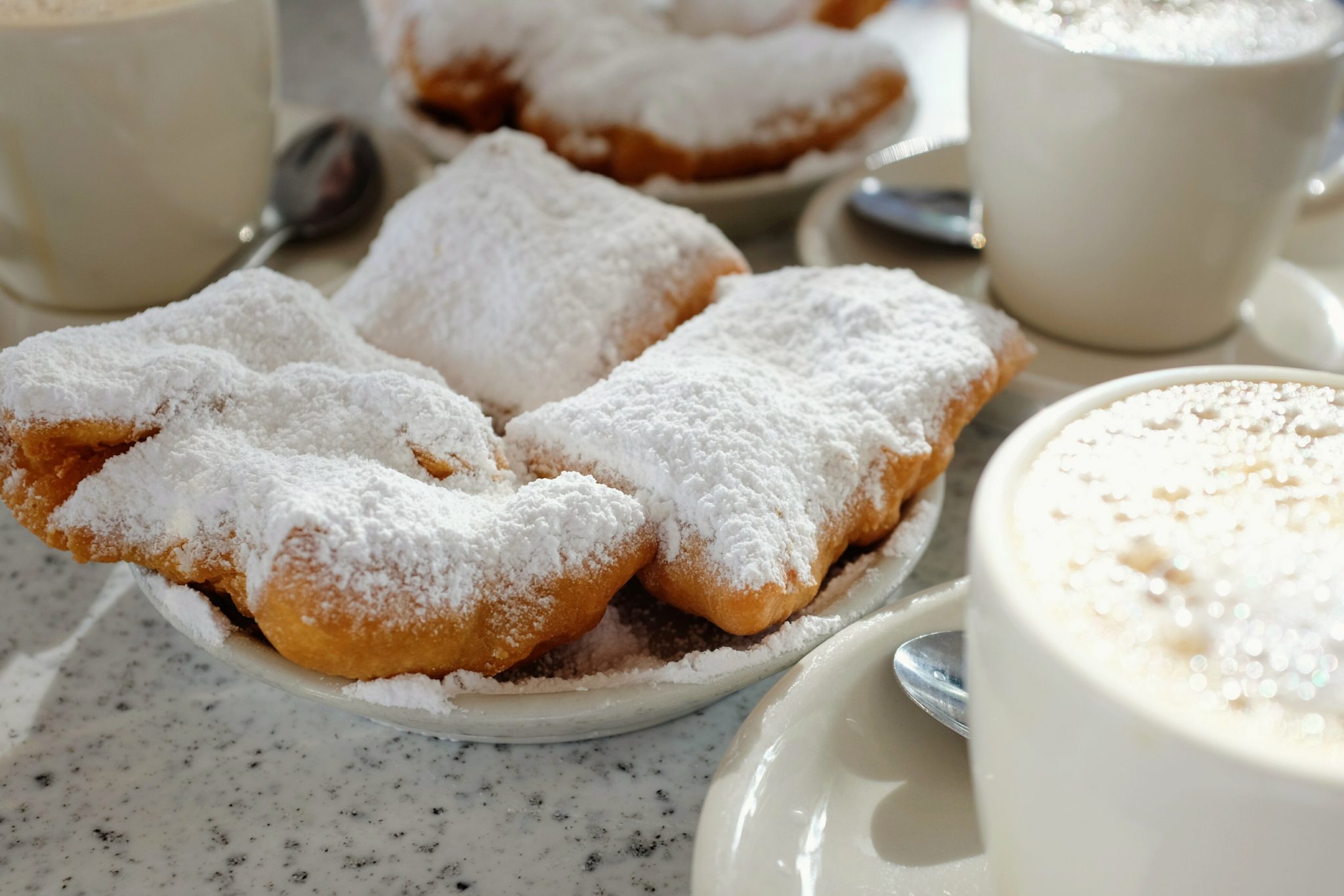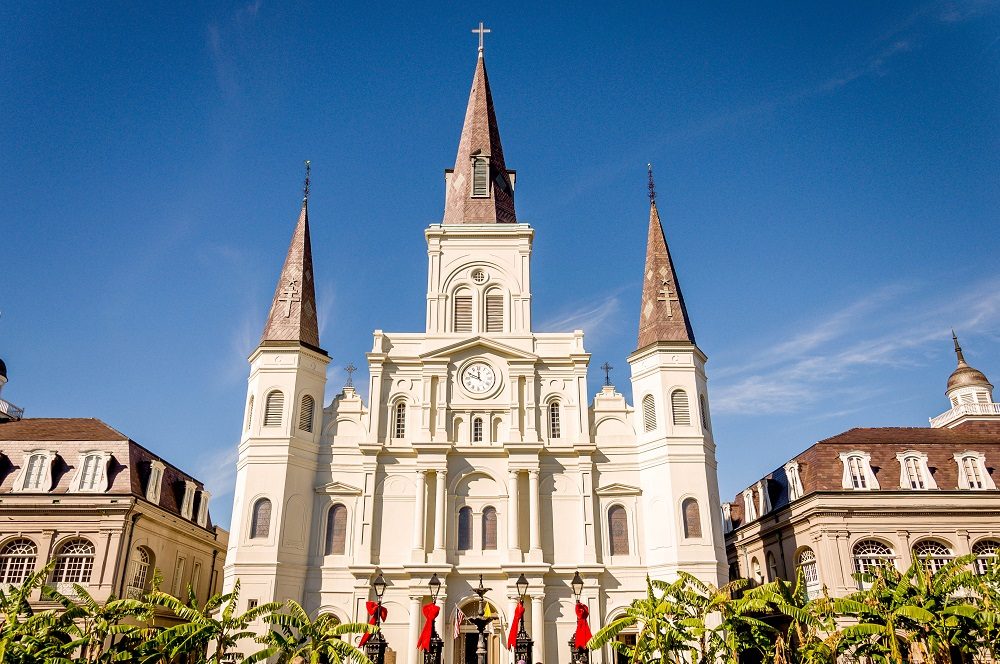 While in the French Quarter, it's difficult to miss out on the night life. It iss in this area you'll find the famous Bourbon Street. A long stretch full of bars, nightclubs, and picturesque balconies. Local tradition is to throw colorful beads from the balcony so keep your head up, quite literally, and maybe you will be lucky enough to catch one. If you are like me and want to get away from the most crowded places, walk for another ten to fifteen minutes and you'll end up on Frenchmen Street. This is my personal go-to spot when I am downtown, I always make sure to bring out of town guests here for one night. The vibe on Frenchmen St. is more artistic and diverse compared to Bourbon St. Here you will find local artists who sell their crafts, everything from soap to jewelry. And of course, plenty of bars and nightclubs. For a late night grub I would recommend Dat Dog, a hot dog restaurant and bar located on Frenchmen St, they will not disappoint you.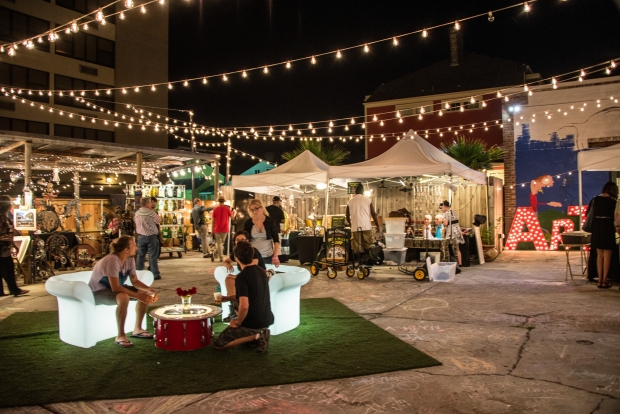 My go-to's
– 21st Amendment Bar, 725 Iberville St. 
– Pat O'Brien's, 718 St Peter St.
– Café du Monde, 800 Decatur St.
– Dat Dog, 601 Frenchmen St.
Central Business District (CBD)
In this area, you will see the three-story houses being swapped out for skyscrapers and more businessmen compared to what you see in French Quarter. Here you will find New Orleans Casino – Harrah's Casino, Canal Place shopping mall and one of the absolute best Aquariums in America. A fun Swedish fact is that between CBD and Garden District you can find the Scandinavian Jazz Church (former Norwegian Seaman Church), they offer services in Scandinavian languages, have lunches every now and then and have a small shop where you can buy Ballerina kex and even Marabou just in case the craving gets too severe.
What used to be mainly a day time working neighborhood have nowadays also a buzzing nightlife. Free concerts are held at the Lafayette Square every Wednesday during the summer months, a perfect place to relax and enjoy the nature in the city. If you love pizza, specifically the Italian kind with a thin crisp crust and great ingredients you will not want to miss restaurant Domenica. They have the best pizzas in town and a great happy hour, you can read more about this gem here.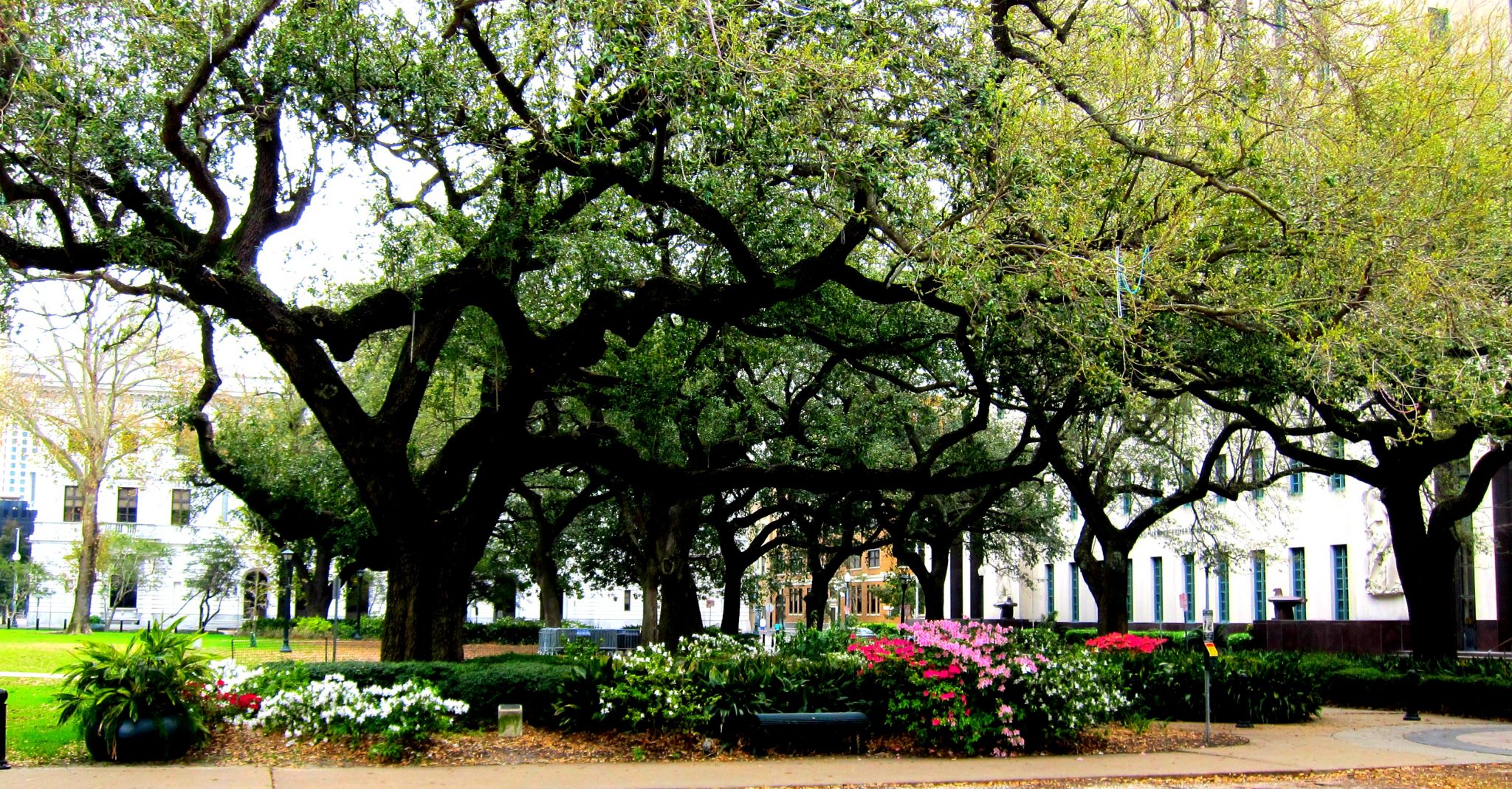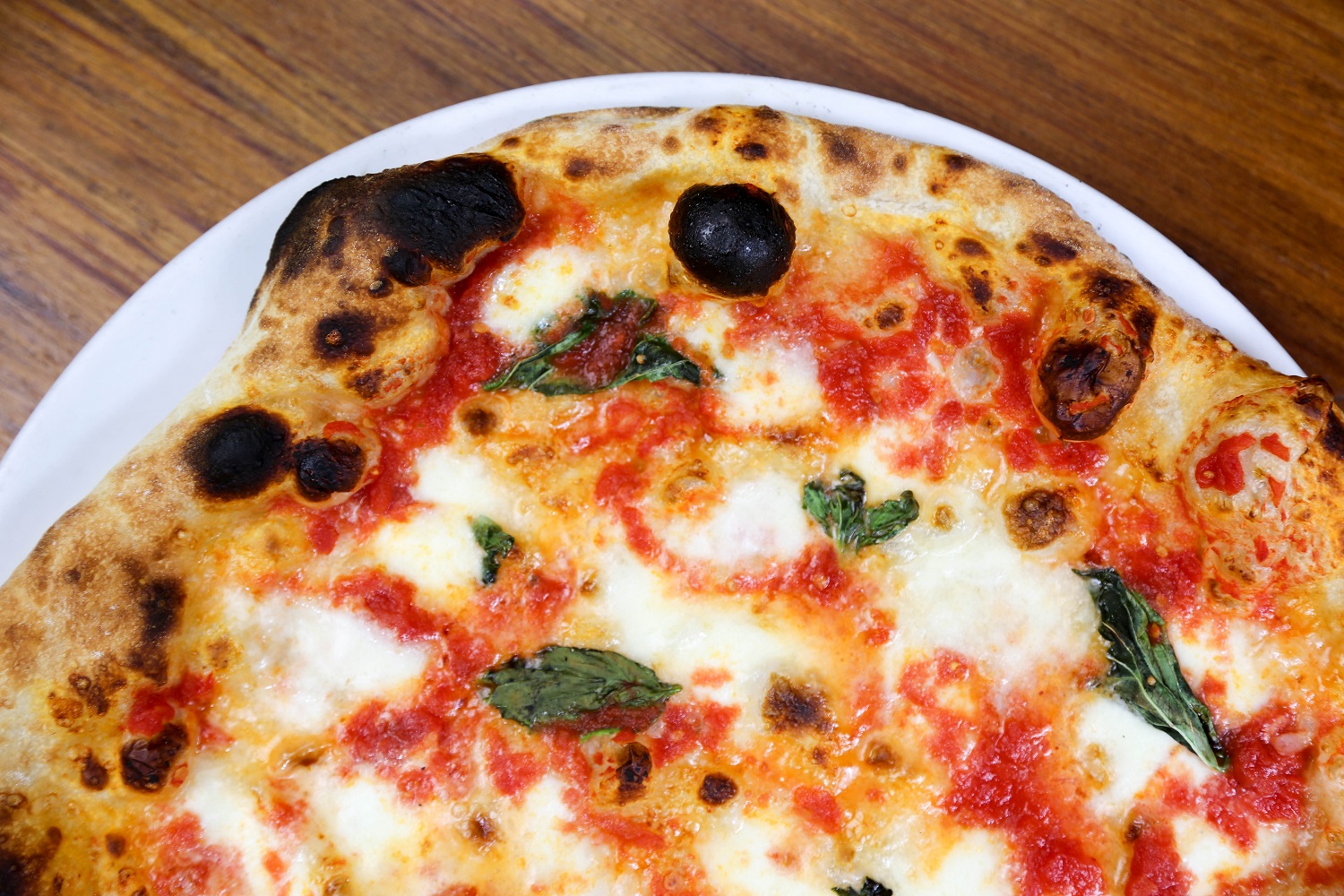 My go-to's
– Restaurant Domenica, 123 Baronne St.
– Johnny Sanchez, 930 Poydras St.
– Gordon Biersch Brewery, 200 Poydras St.
– Scandinavian Jazz Church, 1772 Prytania St.
Garden District & Uptown
Right outside of Canal Place shopping mall runs one of the cities streetcar lines. Riding the old red streetcars is an excellent way of seeing more of what the city has to offer. You could either take the line towards Garden District and Uptown or to Mid-City. If you want to see stunning huge homes, think old plantation style homes, then this is definitely something you would want to do. It is affordable, accessible, fun and only costs $3 per day, you can find more info about the different fares here.
For example, you could visit the fancier Columns Hotel, and sit down either inside, in their garden or why not their patio and enjoy a nice cocktail. This hotel and bar was built in 1883 and was originally a residential home but was later on turned into a hotel. It is conveniently located right next to the streetcar line facing St. Charles Avenue. Fun facts about this place are that scenes of the movie 12 years a slave were filmed here. Plus, they have a great happy hour!
Another place that is one of the most famous restaurants in New Orleans is Commander's Palace also located in the Garden District. This upscale restaurant is more of a special occasion kind of place but definitely worth a visit. It is one of the oldest restaurants in New Orleans and opened in 1893 and has served thousands of guests since then. The restaurant suffered extensive damage during Hurricane Katrina in 2005 and had to close, but opened again in October 2006.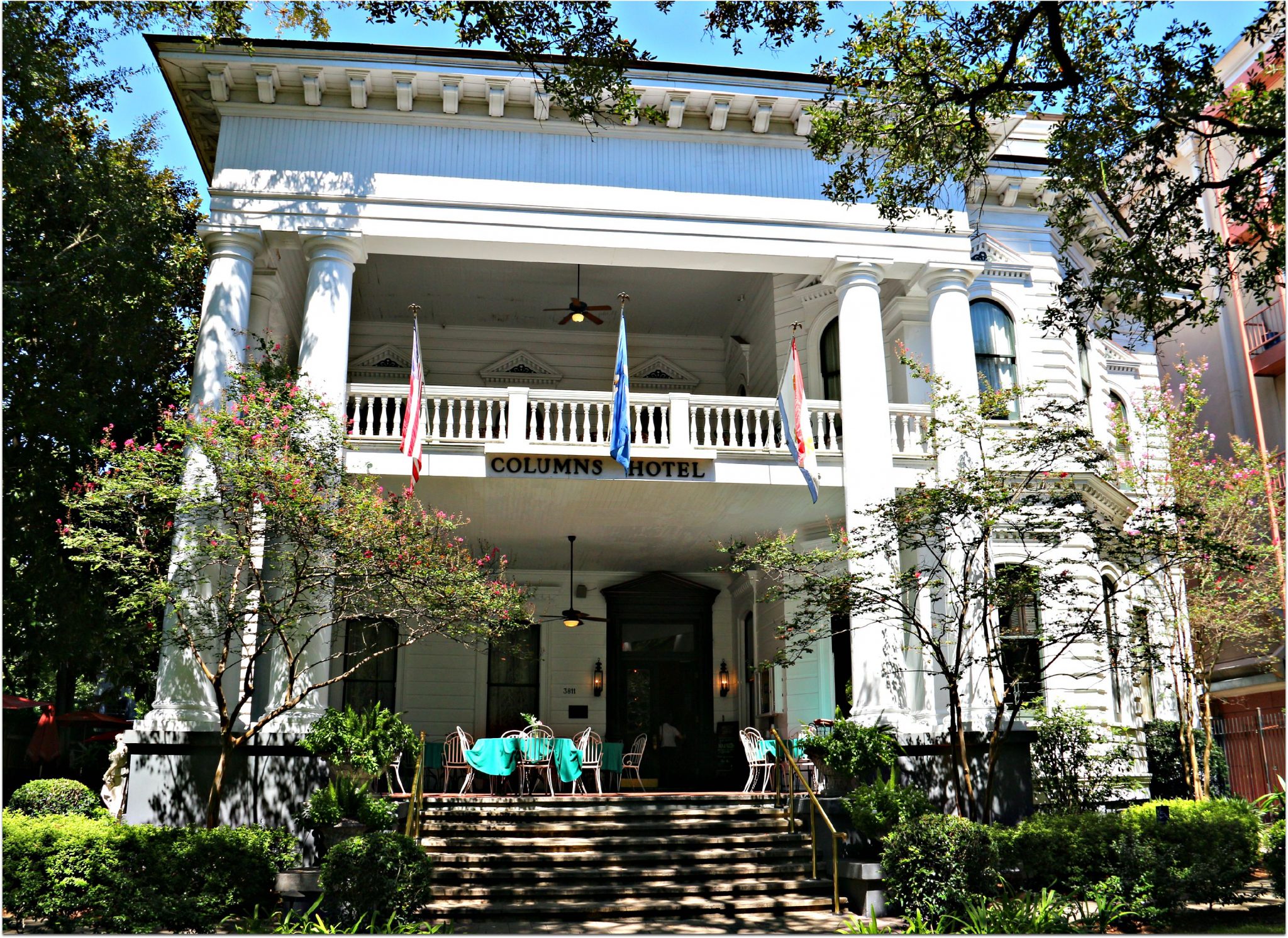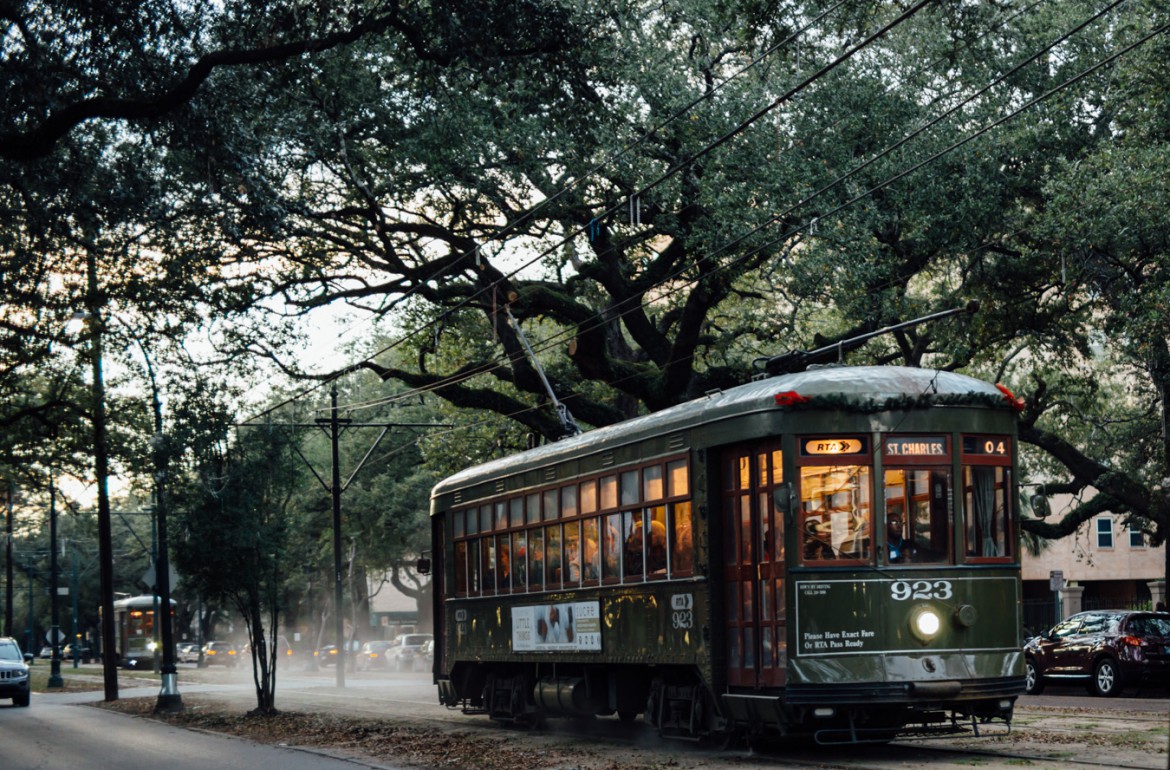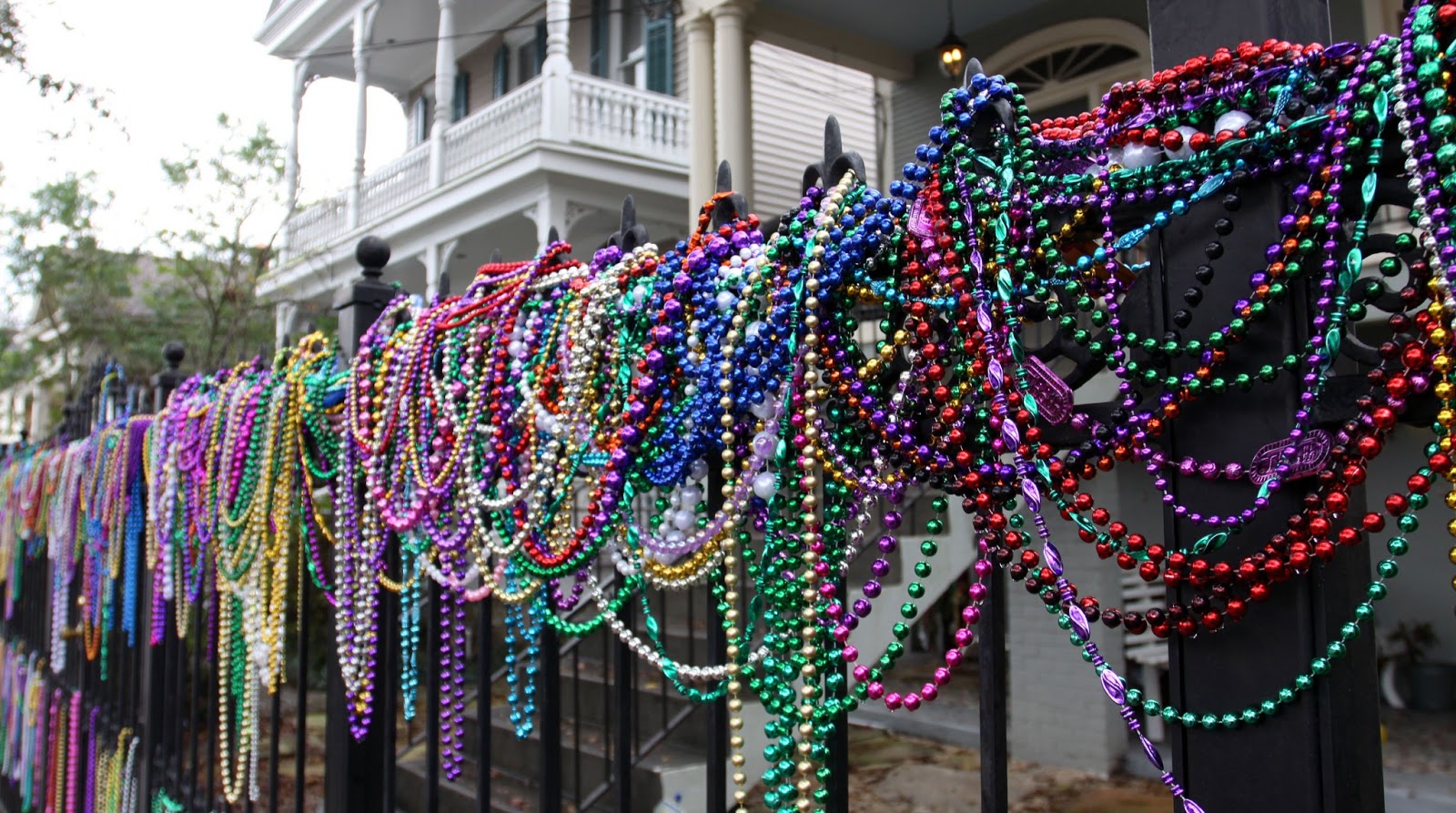 My go-to's
– Freret Street, hip bars, restaurants and boutiques, 4905 Freret St.
– Superior Seafood & Oyster Bar, 4338 St Charles Ave.
– Lebanon's Cafe, 1500 S. Carrollton Ave.
– Commander's Palace, 1403 Washington Ave.
Mid-City & City Park
If you decide to go with the other streetcar route you will eventually end up in the neighborhood called Mid-City. With its typical shotgun houses, a different cemetery that is raised above the ground and, in my opinion, the best bars in town! I would describe this area to be more of where us locals would go to. It's the genuine New Orleans and I think you would enjoy it as much as I do.
Right at the streetcars final destination, you will find the Greenwood Cemetery on one side, and the bar Bulldog on the other side. The Bulldog bar is a dog-friendly bar with a cute courtyard and lots of beer. Once you feel done with this place and want to grab a bite, take an Uber or a streetcar to Bayou Beer Garden or its sister bar Bayou Wine Garden, it all depends on your preferences.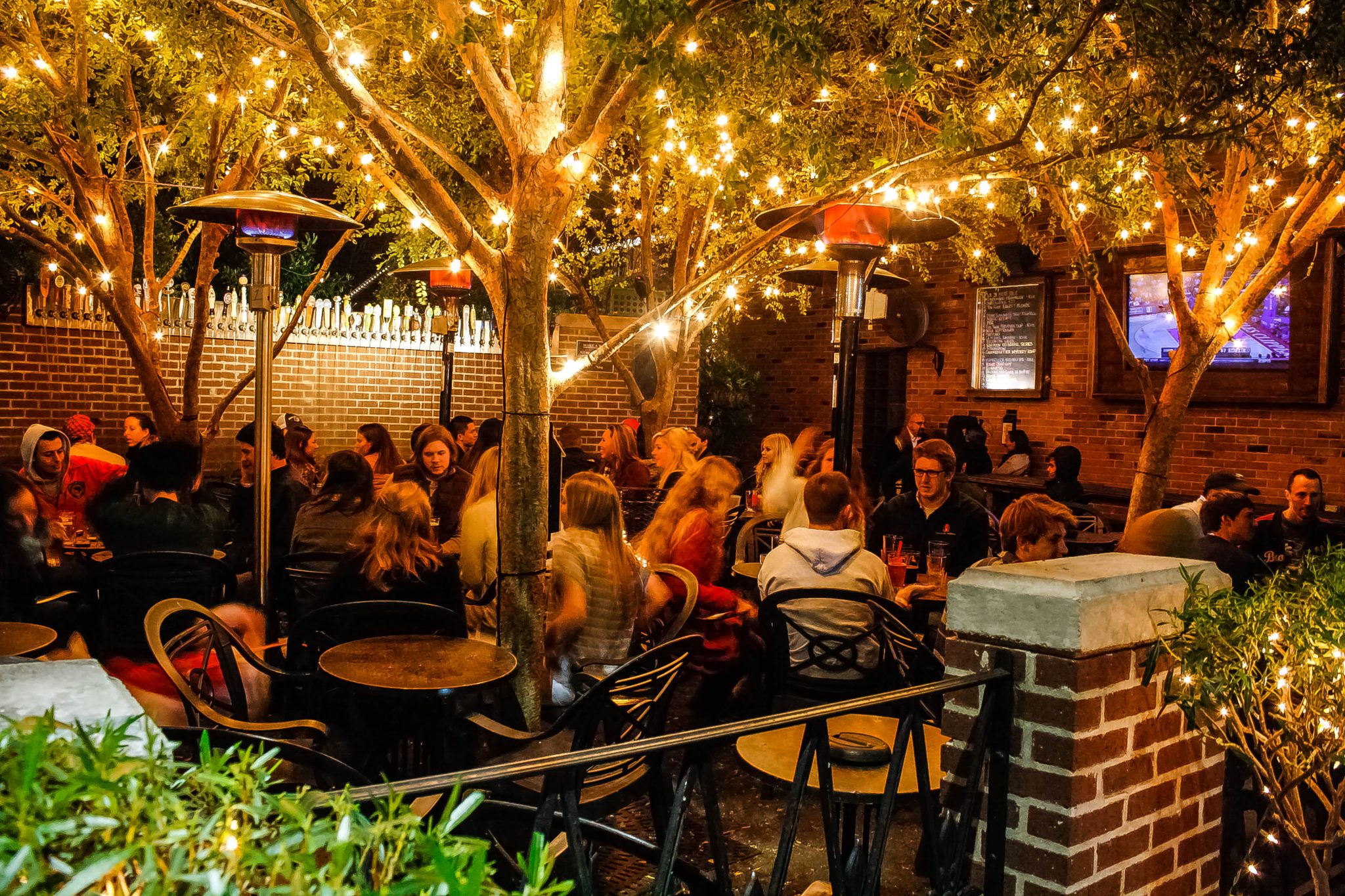 A great daytime activity would be to visit City Park, one of the countries oldest urban parks that have enchanted New Orleans since 1854. The park is 1300-acres big and has plenty of things to explore for the entire family. For example, there is the Botanical Garden, or why not a nearly 100-year-old antique wooden carousel at the Carousel Gardens Amusement Park. Practice your putt at the fun and affordable mini golf course in the park, the course has a New Orleans history theme. In 2017 that park opened a brand new golf course. The Bayou Oaks Golf Course has 18 holes and a magnificent scenery. My and many others favorite thing about the City Park is the world's largest stand of mature live oaks that are nearly 800 years old, how cool is that? So grab your picnic basket and most comfortable shoes and enjoy our wonderful park! If you are interested in learning more about the park you can visit their website here.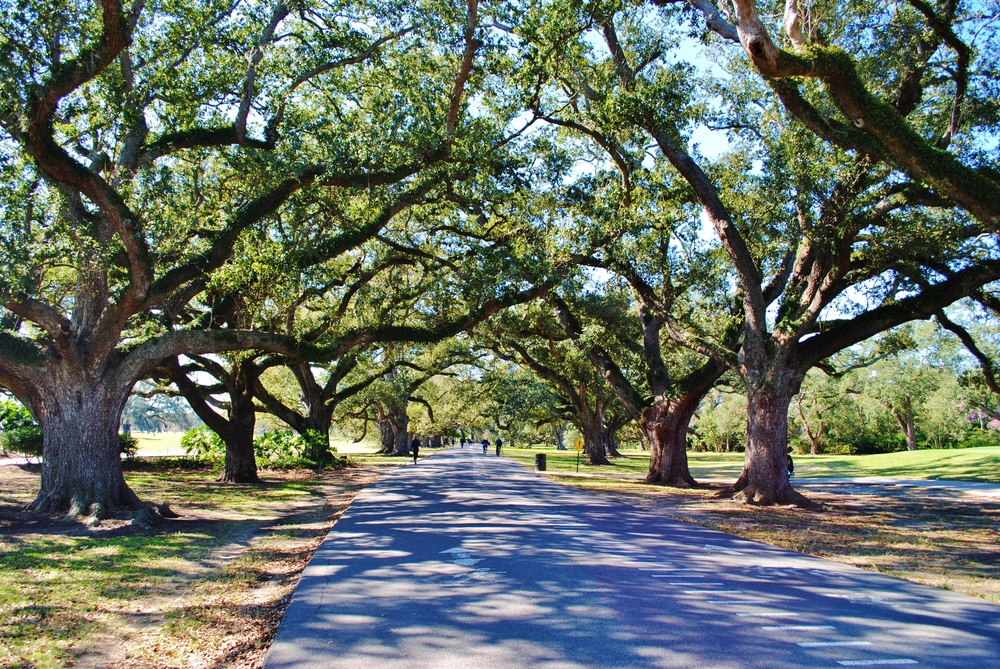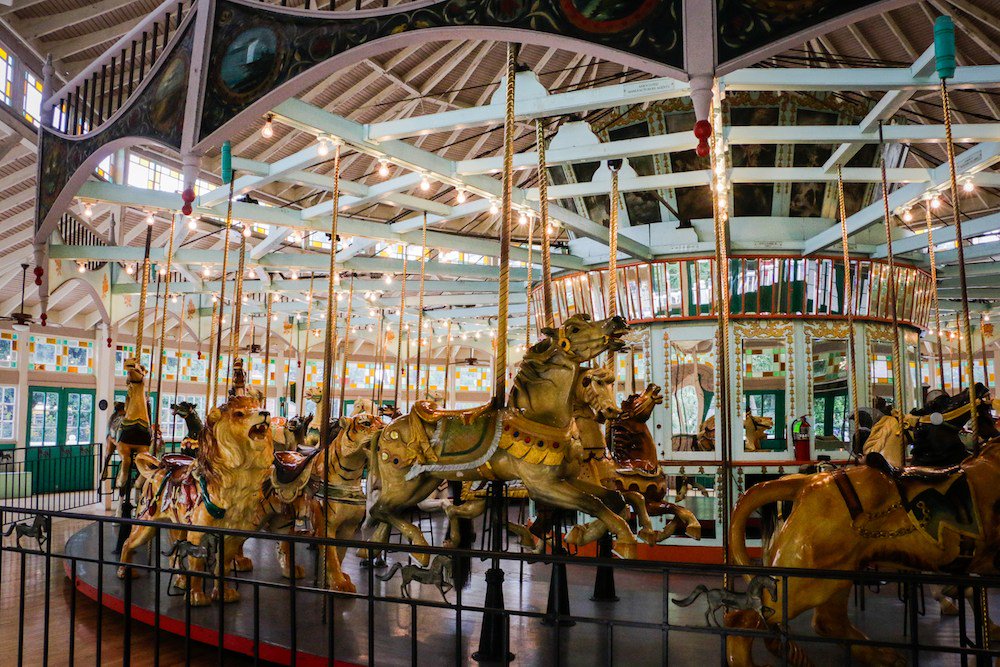 My go-to's
– Bayou Beer Garden, 326 N. Jefferson Davis Pkwy.
– The Bulldog, 5135 Canal Blvd.
– Morning Call, 56 Dreyfous Dr. 
– City Putt Miniature Golf Course, 8 Victory Ave.
Lakeview
Finally, I would love to introduce you to my neighborhood, Lakeview. A residential area with some great brunch places and restaurants but most of all – a gorgeous harbor. I myself am from the west coast of Sweden and have an unconditional love for the ocean. And even though the harbor leads you straight out to Lake Pontchartrain, the reminiscence of the ocean is great. If you follow Lakeshore Drive you will most likely see young families and couples enjoying the sunset in the recreational area right by the lake.
Lakeview has its own downtown on Harrison Avenue, and with that great food. One outstanding international restaurant is named Mondo. This restaurants owner is the local James Beard Award winning chef, Susan Spicer, who has also competed in the TV-show Top Chef. There is also a great Mexican restaurant across the street called Velvet Cactus, and on Wednesdays, they do BOGO Margaritas! If you happen to have a sweet tooth like me, and you love great coffee and service you will want to pay a visit to District Donuts Slider Brew, also located on Harrison Ave. You can thank me later.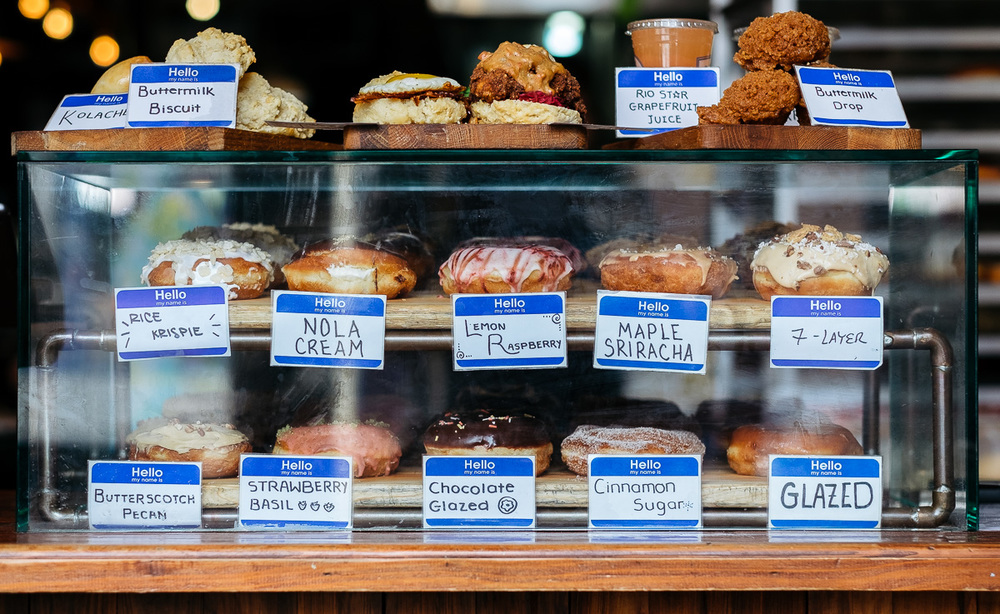 My go-to's
– Lakeview Lighthouse & Marina, 8000 Lakeshore Dr.
– Mondo, 900 Harrison Ave.
– Velvet Cactus, 6300 Argonne Blvd.
– District Donuts Sliders Brew, 527 Harrison Ave.
Come visit New Orleans y'all. We have great food, friendly people and always a great time. If you have any questions about your future trip to New Orleans or questions in general about being Swedish and living in New Orleans feel free to comment down below and I will get in touch with you. Thanks for reading this guide and let the good times roll!

Latest posts by Sara Rogers
(see all)