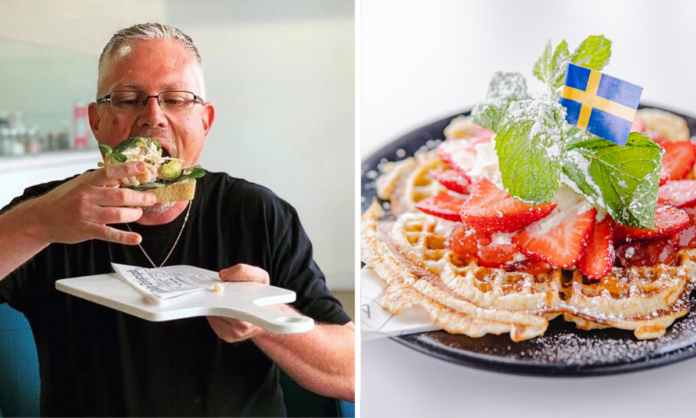 Gert Kvalsund left his safe haven in Moltustranda, a small island town on the westernmost tip of Norway, for Las Vegas in 1995. Since then this Norwegian chef has held a number of roles in the restaurant scene in Vegas, but it was not until late 2018, when he opened the doors to Saga Pastry + Sandwich, that he could truly honor his Scandinavian heritage with his lifelong craft.
Saga Pastry + Sandwich has been nothing short of a success story since then. Voted the best waffles in Vegas, among many other awards, it's not hard to see why the locals love it so much. Although Saga Pastry + Sandwich suffered during the pandemic, as many other restaurants did, Gert has managed to turn the tables around and is now well in the process of opening a second location for Saga Pastry + Sandwich.
We had the great pleasure of interviewing Gert Kvalsund in time for Syttende Mai. What better time to spotlight one of the best Norwegian restaurateurs in the United States? Read on.
---
A Norwegian chef in Las Vegas, what brought you to the United States?
The Hilton family have their roots in Norway. The Hilton Farm, just outside of Oslo. I was part of a program organized by the Hilton Corporation that would bring young chefs from Norway to the U.S. The program ran for years with Norwegian chefs in both Atlanta and in Las Vegas. 27 years after participating in the program, I'm still here.
When did you start Saga Pastry + Sandwich, and what was the inspiration behind it?
As a chef in Las Vegas, I have more or less done anything except cook Scandinavian food in Las Vegas. After doing some research, I realized that there are more Scandinavians, by heritage, living in the US than there are Scandinavians living in Scandinavia. Pretty much an untapped market.
Americans, in general, are very proud of their Scandinavian heritage, so I wanted to see if Scandinavian food could have potential with American customers. I opened Saga in December of 2018.
How do Americans feel about the Nordic flavors you incorporate into your food?
The feedback so far has been beyond amazing, and we have been welcomed with open arms by the community.
The appreciation of us using high-quality and fresh produce, and offering healthy options with that Viking twist is why we have so many regular and repeat customers, who love showing their friends and family the new Scandinavian restaurant they found.
We have been voted 'Best waffles in Las Vegas' every year since we opened, received the 'Best New Restaurant' award, 'Hidden Gem' award, and many other awards we did not expect to get.
Having tourists come to Las Vegas from all over the country, and the world, who take their time, and sometimes rent a car to drive to Saga for lunch, tells you all you need to know about the need and potential for Scandinavian food in the U.S. Becoming a destination restaurant is one of the highest compliments we can get.
We are now getting ready to open a new location – this time with a full kitchen, so we can expand our menu with warm food, such as Swedish meatballs, and also introduce some Icelandic food to our menu. Stay tuned.
What are the most popular items on the menu?
The most popular dishes have varied a lot over the years – the Arctic Coldwater Shrimp Sandwich, Princess Cake, and our Sweet Waffles are always in high demand. Some dishes have unexpectedly grown in popularity, such as the Smoked Salmon Waffle and our Danish Hot Dog. After introducing our own Saga Viking blend coffee, our coffee sales have skyrocketed.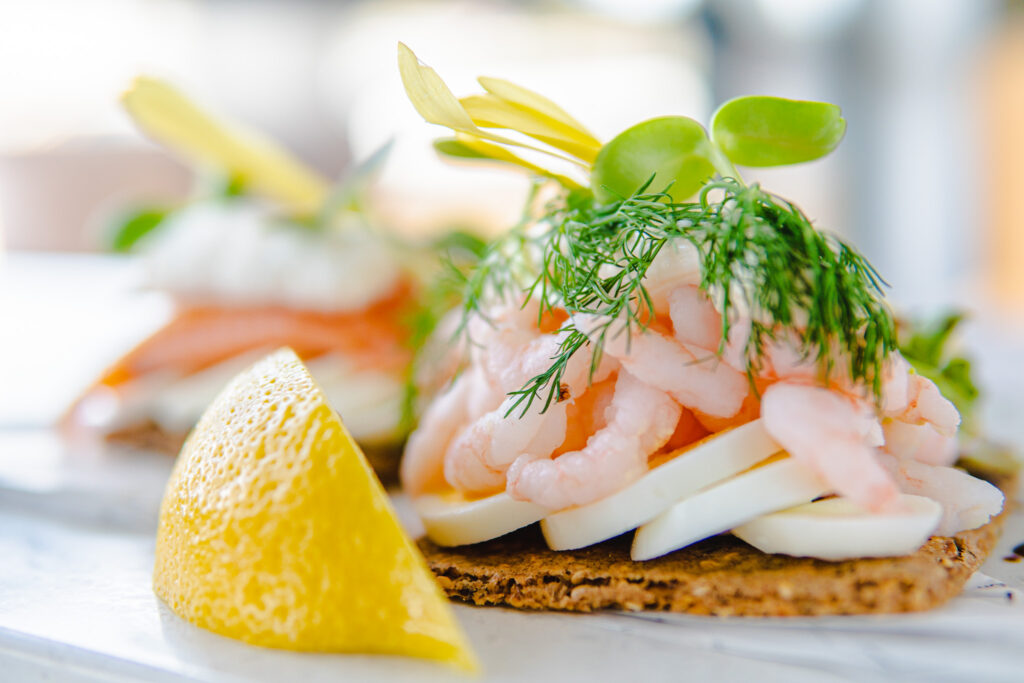 What is your favorite Norwegian dish?
My favorite dish is definitely my mom's homemade Norwegian meatballs. Hands down. Miss them every day.
What do you miss the most about Norway?
The ocean and everything that brings. Living in the desert makes you miss freshly caught seafood, crab, and lobsters, right outside your front door.
How will you be celebrating Syttende Mai?
There is no official celebration event in Las Vegas this year, other than a members-only celebration on May 21st, so Syttende Mai will be at home with my son, calling family in Norway and watching online streams of the numerous parades back home.