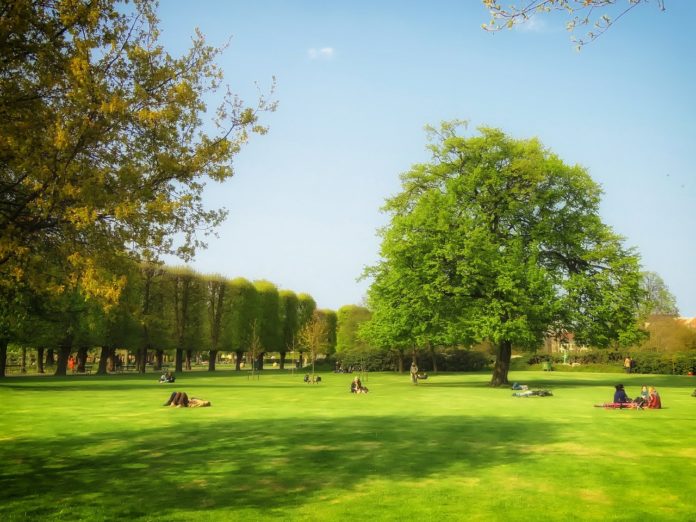 Copenhagen seems to be the place to be if you're trying to stay healthy. Not only was the city recently crowned as the healthiest city in the world, but now the government has announced that they will be planting fruit trees across the capital.

Because of the new Copenhagen Municipality initiative, locals and tourists will have free fruit readily available for picking.  

"Many Copenhageners don't have their own gardens and therefore don't have a chance to see the learning process, including for children, that nature is something you can use," Astrid Aller, a city councilor with the Socialist People's Party, told newspapers. 

"It might seem like a small thing but it's part of our aim for Copenhagen to be a place you want to be, not a place you drive around by car. We want a city where you're not just at home, at work or at a park, but where the whole city is a space in which people want to be," she continued.

Before the initiative, fruit trees and plants were only found in nature reserves such as Amager Nature Park. After being questioned whether the fruit-bearing trees in the city could be a target for misuse, Aller noted that taking fruit with the purpose of selling it would be "too inefficient".
"I find it difficult to imagine anyone emptying the bushes in order to sell the fruit," she said. "And if a family plucks two berry bushes to make jam, that's hardly going to make me see red," she added.

This initiative comes after the success of another Danish program which hands out free fruit in an effort to persuade kids to stay away from unhealthy snacks. In 2018, over 15 million apples, pears, and bananas were given out to Danish schools across the country in order to encourage healthier habits. 

It is thanks to initiatives like these that Denmark is consistently ranked as one of the healthiest countries in Europe.