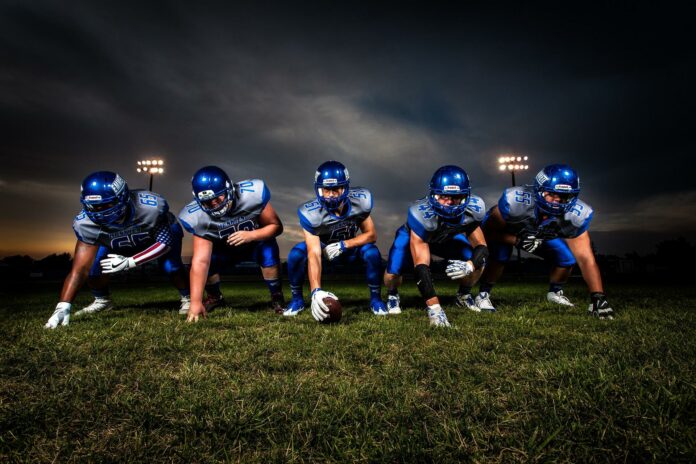 The relationship between American football and the nation of Sweden kicked off in the early 80s. This relationship soon blossomed into the Swedish Superseries. Superseries is the American football league in Sweden, which commenced in 1991.
American football didn't gain much prominence in Sweden until Swedish players began to play in the NFL. Many people wonder how the diverse background of NFL players contributes to American football. There is no bigger advantage that they offer than spreading American football into their home countries simply because the people back home identify the player as one of them.
Hundreds of thousands of American football fans are in Sweden. Many stakes on NFL week 8 odds and other regular season games. This is only happening consistently due to the bettors' familiarity with American football.
Swedish NFL Players help to promote American football back home
Foreign players in the NFL help introduce the NFL to their home countries. Even in countries where American football is almost non-existent, the players are known back home and regarded as stars.
When foreign players get the chance to play in the NFL, they automatically become an ambassador for the NFL. This does not only occurs in the United States, but also in their home countries, where they are often celebrated as heroes.
Currently, there are no active Swedish players in the NFL. Nevertheless, many Swedish players who have been privileged to play in the NFL have also contributed to the NFL's success in many ways.
Some of Sweden's NFL heroes include:
Nittmo was the first Swede to play in the NFL after he was signed up to play for the New York Giants in 1989. His signing sparked interest in American football back home in Sweden. Nittmo had a career that featured many moves as he played for several teams in the United States and beyond.
Ola Kimrin played as a placekicker for the Miami Dolphins in the NFL. Kimrin played for Frankfurt Galaxy under NFL Europe, where he impressed and got signed to Denver Broncos and moved to the United States. Kimrin proceeded to play for several NFL sides, including Washington Redskins and the Tennessee Titans. He represented Sweden and has also coached Sweden's American football national team.
---
While Sweden now boasts a good number of American football players, only a handful of talents from Sweden have played and are playing in the NFL.
Sweden's Superserien is one of the most successful American football leagues outside the United States. The league has been running successfully for more than three decades now. As the Superserien grows stronger, one would hope that the inconsistent number of teams that play the league every year can be finally set to a certain number.