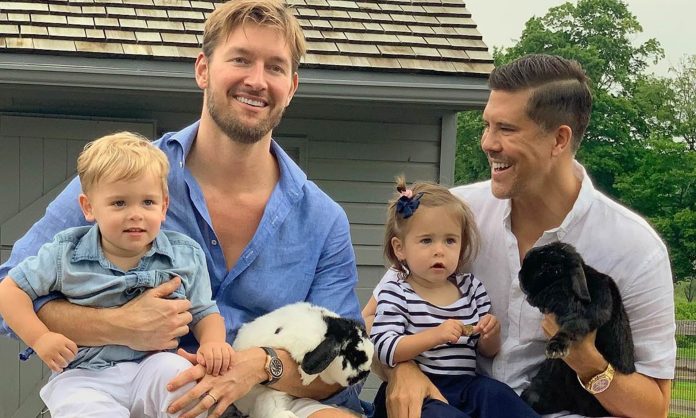 Fredrik Eklund has left the building… at least in NYC.
The real estate broker and celebrity has relocated from New York City to Los Angeles with his family, which includes husband Derek Kaplan and two children, Milla Eklund and Fredrik Eklund Jr.
Posting on his Instagram, Eklund wrote with excitement, "You can imagine the butterflies I have right now: this weekend we'll take the kids to the beach for the first time, I went hiking this morning. I'm so grateful for the warm welcome here…"
However, Eklund makes a point that he will still be heavily involved with activities in the NYC office, as he continues: "...at the same time I want to make crystal clear that my business in NY is going to expand with me very present."
The real estate broker, who rose to fame on the hit show Million Dollar Listing New York, is still working for the Douglas Elliman firm. His new residence means an expansion in the team he leads with John Gomes, especially on the West Coast. There are currently 64 people on the team, with plans to add more in California. 
Josh Altman, a colleague at Elliman, stated, "We've referred many deals together over the past years back and forth and not surprised he realized the west coast is the best coast," he said. 
Ending on a positive note, Eklund finished his post with, "I'll be going back and forth between LA, NY, and even Miami overseeing the teams. I guess I do love airplanes and travel [laughs]".
Featured image: Borrowed from Fredrik Eklund's Instagram @fredrikeklundny