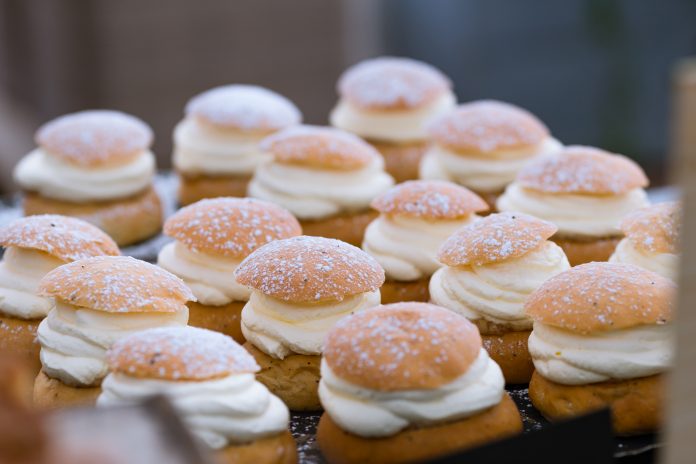 The article was last updated February 10, 2023. 
Fettisdagen (Fat Tuesday) is right around the corner, and if you're anything like us, your cravings for a Swedish semla are through the roof. If you're wondering where to satisfy said cravings – we've mapped out places ALL OVER THE U.S., where you can enjoy one!
If you prefer to make your own, you can find a recipe with three different ways of making the semla HERE. If you want to catch up on the history of it, read our article about it HERE. Did you, for example, know that a Swedish King once died after eating 14 semlor? Not a bad way to go!
Do you know of a place that serves semlor that we haven't listed in this guide, please let us know by commenting below.
 —
Arizona
A Little Taste of Sweden
A little taste of Sweden doesn't have a physical location but semlor can be ordered by giving them a call, visiting their website, or checking out their FB page. 
Phone number: (480) 254-2388
Website: www.alittletasteofsweden.com
 —
California
Stockhome
Address: 220 Western Ave. Petaluma, California 94952
Website: https://www.stockhomerestaurant.com/
Kantine
Address:
1906 Market St, San Francisco, CA 94102
Website: 
http://kantinesf.com/
 —
The Swedish-inspired bakery has four locations across Los Angeles has confirmed with us that they will be serving semlor. Check them out on Instagram or at www.clarkstreetbakery.com for more information.
Locations:
Brentwood: 11702 Barrington Ct
Echo Park: 331 Glendale Blvd
Downtown: 1115 W Sunset Blvd & 317 S Broadway
View this post on Instagram
Berolina Bakery
Address: 3421 Ocean View Blvd, Glendale, CA 91208
Website: http://www.berolinabakery.com/
Swedish Fika San Diego
Run by two Swedish bakers, this bakery has no store front so everything has to be pre-ordered. Check out their Instagram to find out how you can buy Semlor from them.
Website: www.swedishfikasandiego.com
Copenhagen Bakery
Casual spot for all-day American-European meals, plus baked goods, including Danish-style pastries.
Scandia Bakery
Located in the Valley Mark Shopping Center, Scandia Bakery offers the finest baked goods in town.
Creekside Bakery
Creekside Bakery is a family-owned and operated bakery and cafe located in Novato, California.
Sweetish Pastries
Homemade, bakery-quality, Swedish pastries and treats like the classic Princess Cake and Semlor. Located in Belmont, California.
 —
Georgia
Swedish Dreamish
Swedish Dreamish doesn't have a shop but the Swedish baker Anna, makes semlor on order. 6 semlas minimum per order. You can get in touch with Anna through Swedish Dreamish Instagram or email.
Instagram: https://www.instagram.com/swedishdreamish/
 —
 —
Illinois
Bennison's Bakery
Address: 1000 Davis St, Evanston, IL 60201
Website: http://www.bennisonscakes.com/
Tre Kronor

Address: 3258 W Foster Ave, Chicago, IL 60625
Website: http://www.trekronorrestaurant.com/
Lost Larson
Address: 5318 N. Clark St., Chicago, Illinois 60640
Website: https://www.lostlarson.com/
The Swedish American Museum
The Swedish American Museum will be continuing its tradition of organizing a semla pop-up at the museum on Fat Tuesday.
View this post on Instagram
Address: 5211 N Clark St, Chicago, IL 60640
FB page: https://www.facebook.com/SwedishAmericanMuseum/
 —
Kentucky
Smør Nordic Bakeri
Smør Nordic Bakery is a Scandinavian bakery located in Louisville, Kentucky. And judging from their social media, they probably make the prettiest semlor in the country. We have yet to try them, but if you are in the neighbourhood, you should!
Address:3797 Poplar Level Rd, Louisville, KY 40213
Website:https://www.smornordicbakeri.com/
 —
Michigan
Hulda's Swedish Baked Goods
A father-daughter baking duo located in New Hampshire. Regular vendor at Milford Farmers Market. 
Address: Milford Farmers Market
Website: https://www.swedishbakers.com/
—
New York
Aquavit Restaurant 
The Scandinavian Michelin restaurant will be serving semlor this year, and we are definitely curious as to know what a Michelin semla tastes like.
Address: 65 E 55th St, New York, NY
Website: http://www.aquavit.org/
Fabrique Bakery 
Address: 348 W 14th St, New York, NY 10014
Website: http://fabriquebakery.com/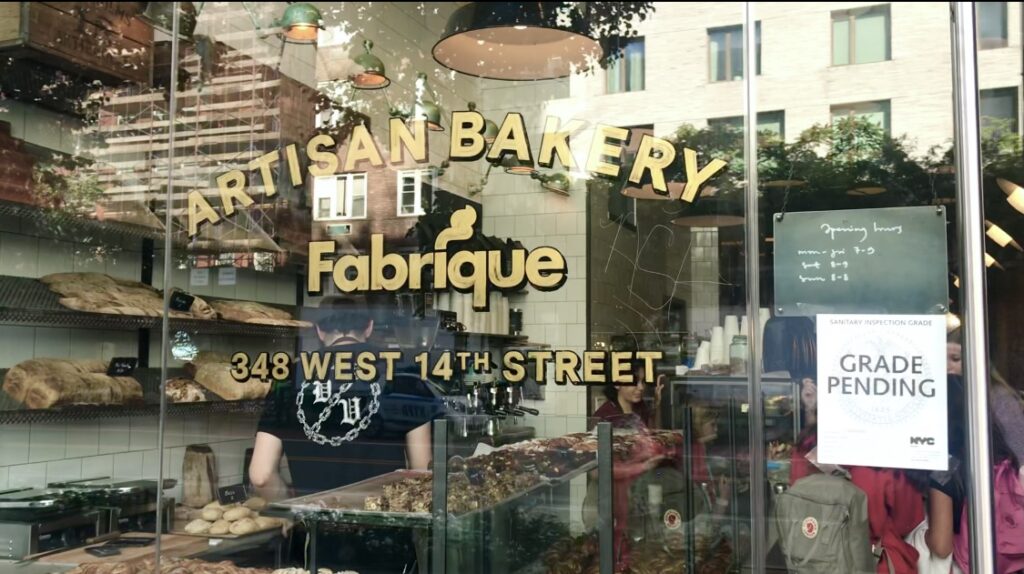 Konditori
We have not yet received confirmation that Konditori will be selling semlor, but will update the information as soon as we have.
Address (8 locations in NY):
135 William Street, New York, NY 10038
114 Smith Street, Brooklyn, NY 11201
186 5th Avenue, Brooklyn, NY 11217
696 Washington Avenue, Brooklyn, NY 11238
687 Manhattan Avenue, Brooklyn, NY 11222
167 N 7th Street, Brooklyn, NY 11211
Website: http://www.konditori.com/
The Swedish Church in New York
The Swedish Church in New York will be serving semlor at their café. We recommend getting in touch with them through social media to confirm availability during these days.
Address: 5 E 48th St, New York, NY 10017
FB page:https://www.facebook.com/svenskakyrkannewyork/
HÅKAN Chocolatier 
This Swedish-owned chocolatier located in Beacon, New York will be serving up the Swedish Semla. Grab yourself some Scandinavian-inspired bonbons to go with.
Address: 462 Main St, Beacon, NY 12508
Website:https://www.hakanchocolatier.com/
Björk Cafe & Bistro 
A Nordic café and bistro, presenting new and traditional Nordic fusion in a comfortable and upscale setting.
Address: 58 Park Ave, New York, NY 10016
Website: https://www.bjorkcafe.com/
 —
New Jersey
Bageriet
A Swedish bakery with a touch of France. This new addition to our list is a blessing to the Swedish-American community in New Jersey, who don't have to venture to New York for some Swedish goodies, including the semla.
Address: 355 Essex Street, Hackensack, New Jersey 07601
Website: https://www.thebageriet.com/
—
Minnesota
American Swedish Institute – FIKA the café at ASI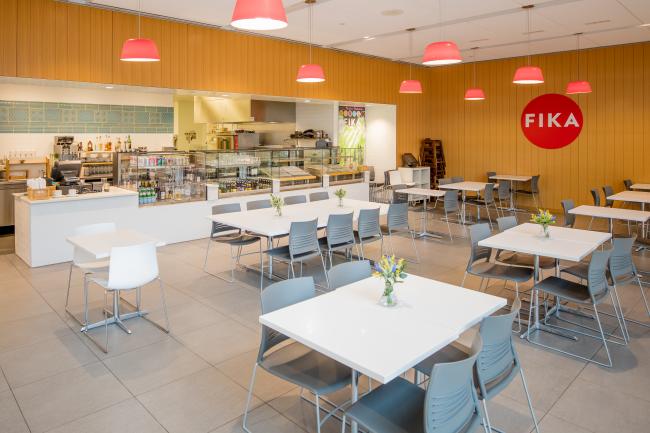 Address: 2600 Park Avenue, Minneapolis MN 55407
Website: https://www.asimn.org/visit/fika-cafe
Anoka
Swedish Crown Bakery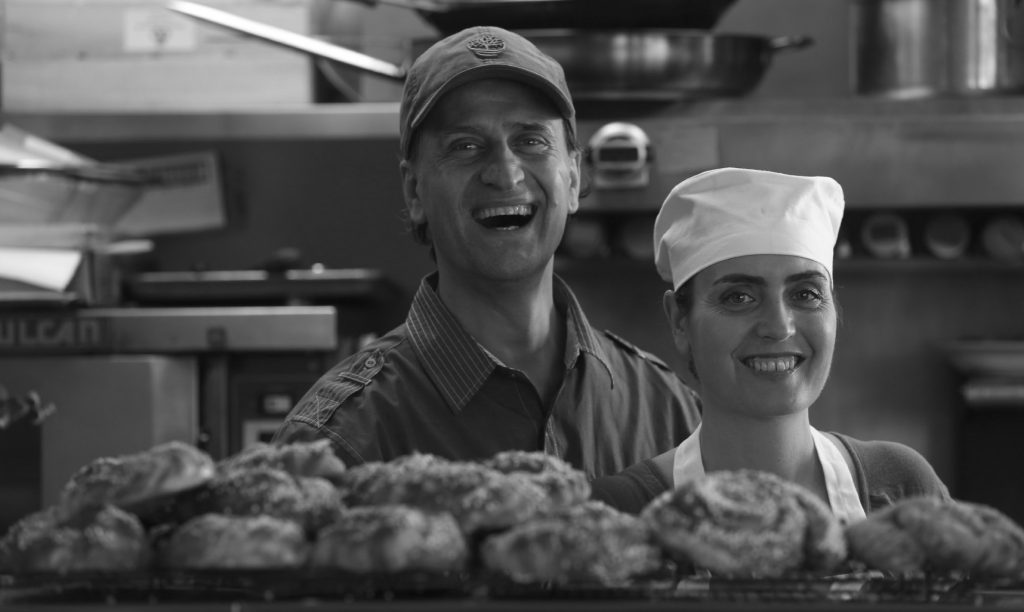 Address: 530 W Main Street, Anoka, MN 55303
Website: http://swedishcrownbakery.com/
 —
Florida
Johans Joe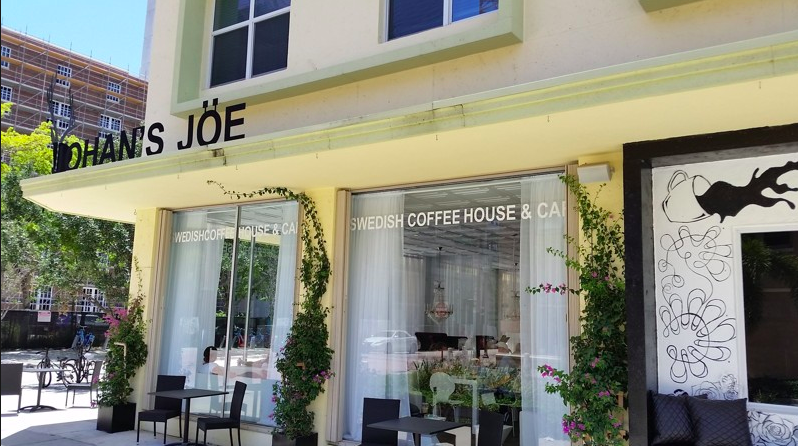 Address: 401 S Dixie Highway Ste. 3, West Palm Beach, Fl 33401
Website: https://www.johansjoe.com/
Polar Bakery
Address: 5817 S Congress Ave, Lantana, Florida 33462
Website:http://www.polarbakery.com
 —
Rhode Island
Café Choklad
Quaint Swedish cafe since 2004 with pastries, Belgian chocolates & sandwiches, plus outdoor seating.
Address: 2 Thomas St, Providence, RI 02903
Website: https://cafe-choklad.business.site/
 —
—
Washington
Byen Bakery
Address: 15 Nickerson St, Seattle, WA 98109
Website: https://www.byenbakeri.com/
The Swedish Cultural Center – Swedish Club
The Swedish Cultural Center is a meeting spot for Scandinavians in Seattle, Washington. It was founded in 1892, initially as the Swedish Club and is sometimes still known under that name.
Address: 1920 Dexter Ave N, Seattle, WA 98109
Website: https://swedishclubnw.org/
 —
Texas
Swedish Sisters Bakery 
Just like a few others on the list, Swedish Sisters Bakery doesn't have a storefront but does take orders.
Phone number: (214) 328-8109
Facebook page: https://www.facebook.com/Swedish-Sisters-Bakery-548201428545291/
—
Washington, D.C.
Mikko Nordic Fine Foods
Address: 1636 R Street NW | Washington, DC, 20009
Website: https://www.chefmikko.com/
The original version of this article was published on February 12, 2018.