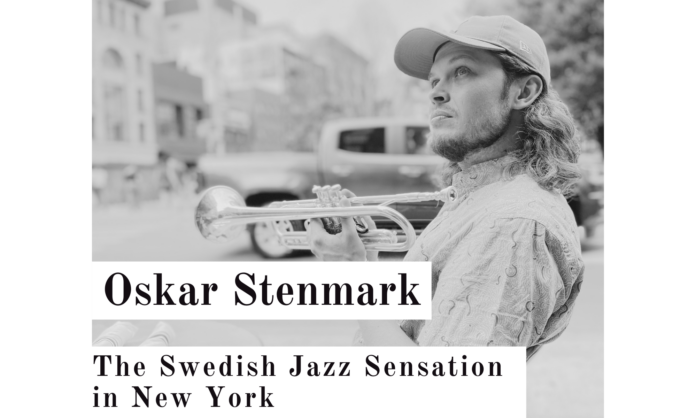 Oskar Stenmark, a remarkable Jazz artist from Sweden, has found his musical home in the heart of New York City. Descending from a lineage of musicians spanning ten generations in Dalarna, Sweden, Oskar has not only become a celebrated figure within the Swedish community in the States but has also left an indelible mark on the dynamic Jazz scene of New York. From taking charge of off-Broadway stages to sharing them with icons like Lenny Kravitz, Oskar, armed with his trumpet, is unquestionably making waves in the realm of Jazz.
Late this summer, I had the privilege of sitting down with Oskar, exploring his captivating journey from Rättvik, Dalarna, to the vibrant core of music, New York City.
Interview by Natalie Söderberg, founder at Swedes in the States.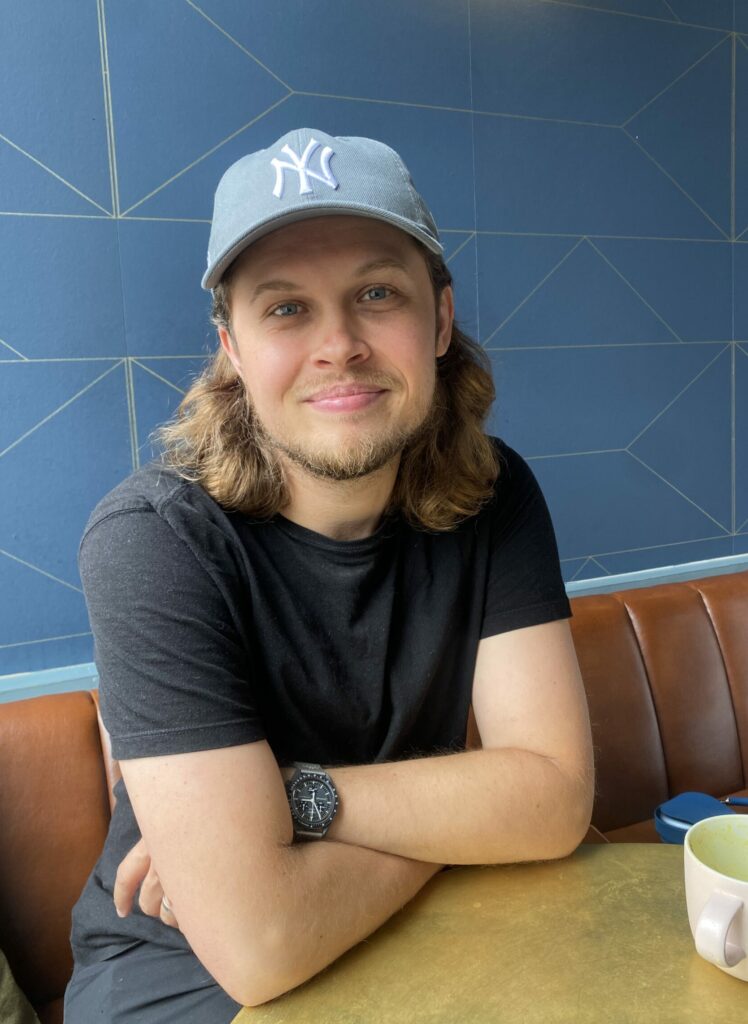 ---
You can say that music runs through your veins, but when and how did you discover your own love for music?
I fell in love with music before I was even born. My mother used to sing to me during her pregnancy, and it was music that made her water break on the day I was born. The story is that she was attending an organ recital at church when I got too excited, or scared, and that was how I was introduced to the world. I still react very strongly whenever I hear organ music.
Another highly memorable event that solidified my love for music was during a concert with the Gothenburg Symphony Orchestra. I must have been three years old, and they were playing 'The Planets' by Gustav Holst, very powerful and cinematic music. I remember hearing 'Mars – the bringer of war,' and I was utterly terrified but also incredibly intrigued. Music has always evoked a range of emotions in me, from happiness to fear, and I believe it has shaped me as a musician and how I approach music in general.
What inspired you to move to New York City?
It was always the love for music and a need to see things for myself; how people navigate art in an intimidating city like NYC, how they connect with other artists, and how they are able to live in one of the most expensive cities in the world.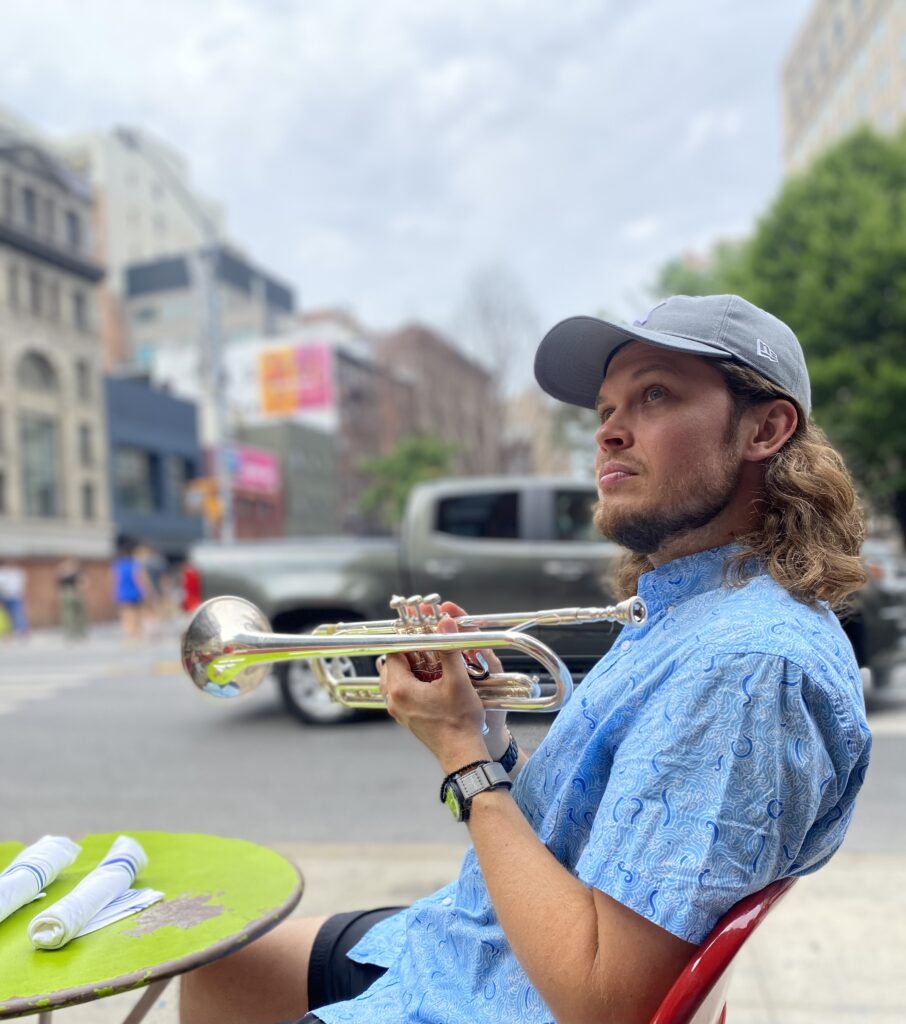 How did the move impact your career and life?
It has been a fantastic adventure, from attending the Manhattan School of Music to starting a family and slowly expanding my playing with new bands, touring new parts of the world, and meeting some amazing human beings who are some of the most talented in their fields.
What have been some of the biggest highlights of your career so far?
Releasing an album recorded in the U.S. has been a fantastic experience and I cannot wait to share the music that was made together with my fantastic collaborator, 45 Riots. Other highlights include having a song we recorded with Brass Against in the Matrix Resurrections and opening up for Lenny Kravitz in London. Music can take you to so many places and I never ever dreamed that I would end up doing these things if it wasn't for music.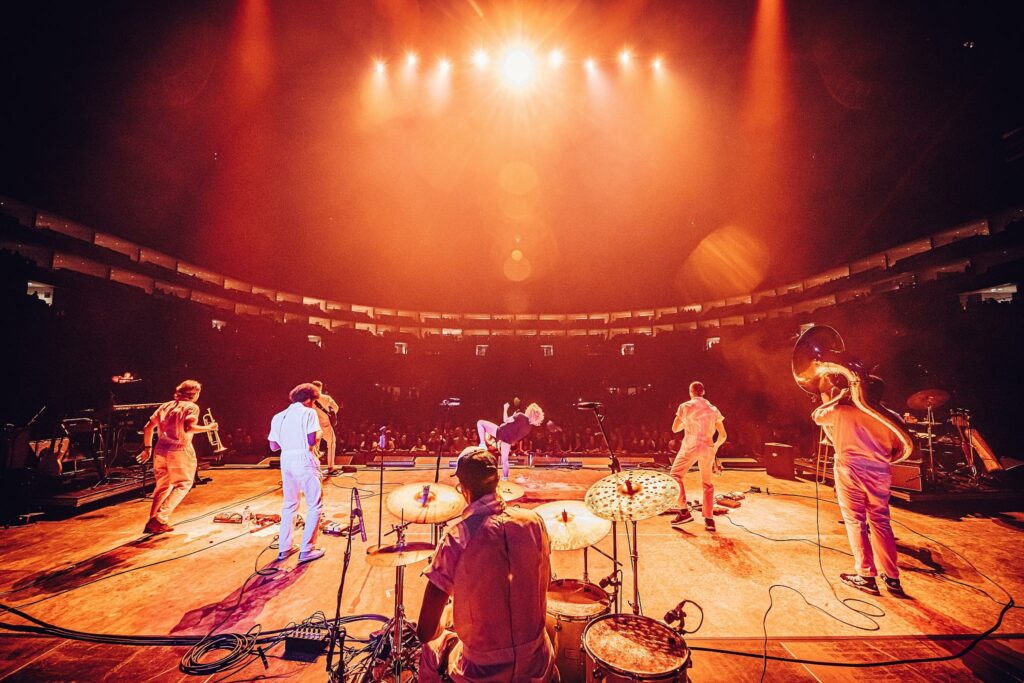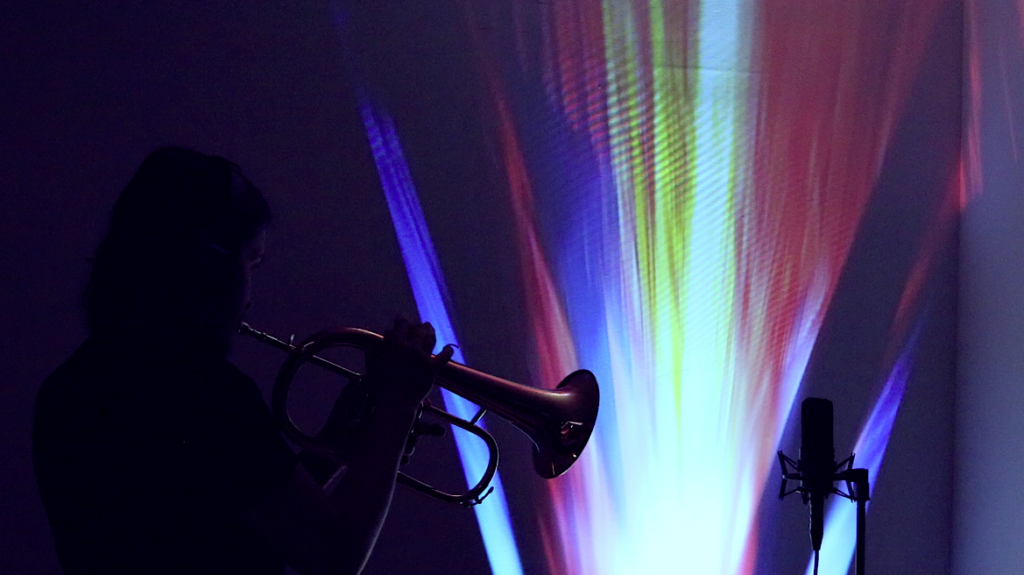 What advice would you give an aspiring musician looking to make a move to the U.S.?
Take lessons from some of your favorite musicians before you move, perhaps they teach at a college that could help you stay longer and develop your playing. If not for studies, be open to all kinds of music, and don't say no to new collaborations – you never know who might attend the show you're playing.
How does the music scene differ in Sweden from the U.S.?
It is much smaller and without that magic energy that New York City radiates, everyone being together in the same place and doing the same thing. It feels much more like people are trying to help each other in NYC and the "scene" is very welcoming. Your idol might be playing at a restaurant one night and then at Madison Square Garden the next, that is a good way to describe the scene in NYC where musicians move effortlessly between small and larger venues.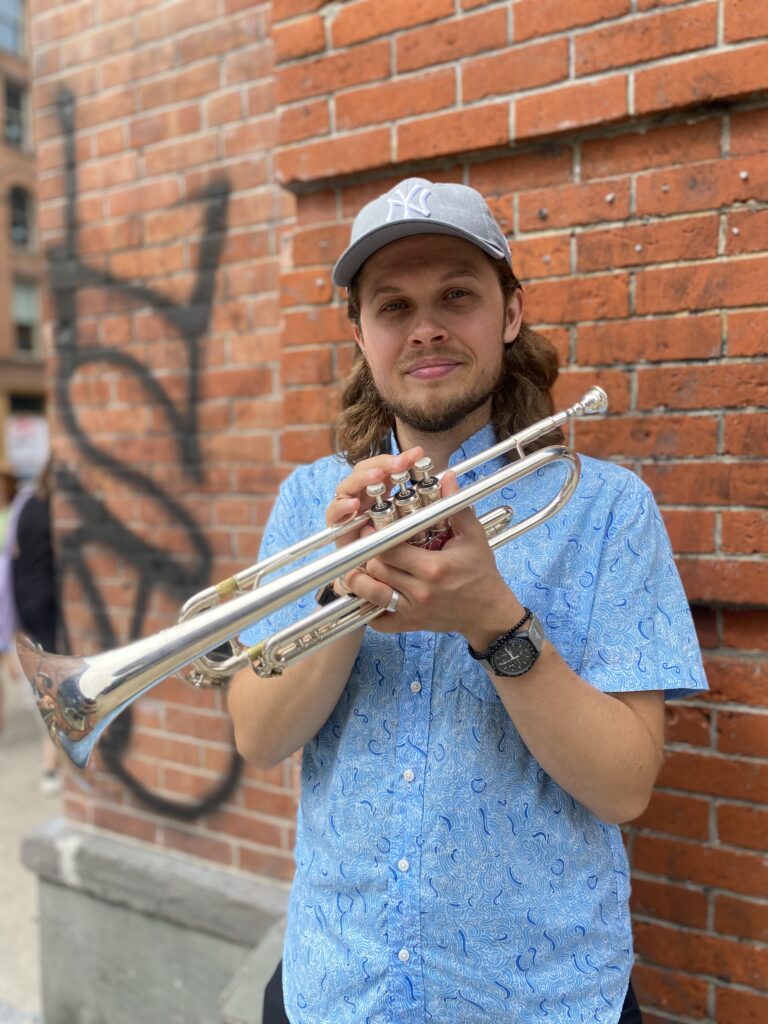 What do you love about New York City? 
It is a wonderful place to meet some of the most interesting minds in the world, all in one city. I also get to see NYC from my six-year-old's perspective and it is truly amazing to see the spirit of community families have here. 
How does family life differ in New York compared to Sweden?
It is much tougher in New York, with less financial stability, and the cost of childcare being very expensive. On a positive note, my son speaks almost three languages already and that is a beautiful thing, being able to connect to people who all have their own stories.
Tell us more about your latest album 'In front of us'?
I am very excited about this album, marking my first venture as a leader in the U.S. The music is inspired by my ancestors in Rättvik, Dalarna blending melodies dating back 250 years with contemporary New York jazz, crafted in collaboration with Adam Mason, the leader of the musical collective 45 Riots. It is a unique project that celebrates an old music legacy mixed with the vibrant sounds of the Big Apple. We're in the process of finalizing a release tour in both the U.S. and Sweden, so stay tuned for more updates.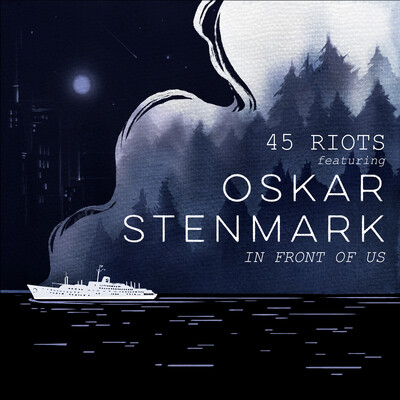 Where can one keep up to date on your shows?
On my website, www.oskarstenmark.com, or by following my Instagram account @oskarstenmark
 What are your hopes and plans for the future?
I look forward to traveling with our new album, meeting new people, and exploring new places. Music has a fantastic ability to take you on a journey, whether you're listening to it at home or traveling the world and performing it live