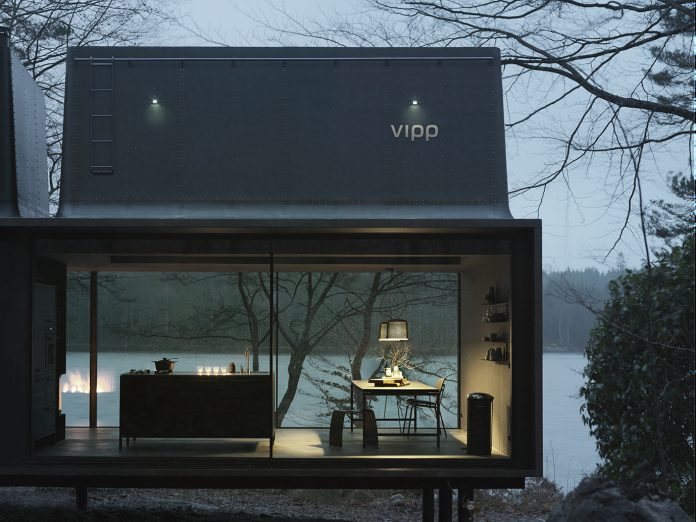 Don't know where to spend your next vacation? How about in a tiny luxury shelter in the middle of the Swedish forest? The Danish design firm Vipp recently opened their new hotel, a 55 sqm cabin with a kitchen, dining/living room area, bathroom and a mezzanine bed loft.
As soon as you check in to the Vipp Hotel, it's fully booked. You're the exclusive guest, with the whole hotel at your disposal. In that sense, the Vipp hotel is not a hotel in the traditional sense. Instead of having many rooms in one location, Vipp offers unique rooms at various destinations.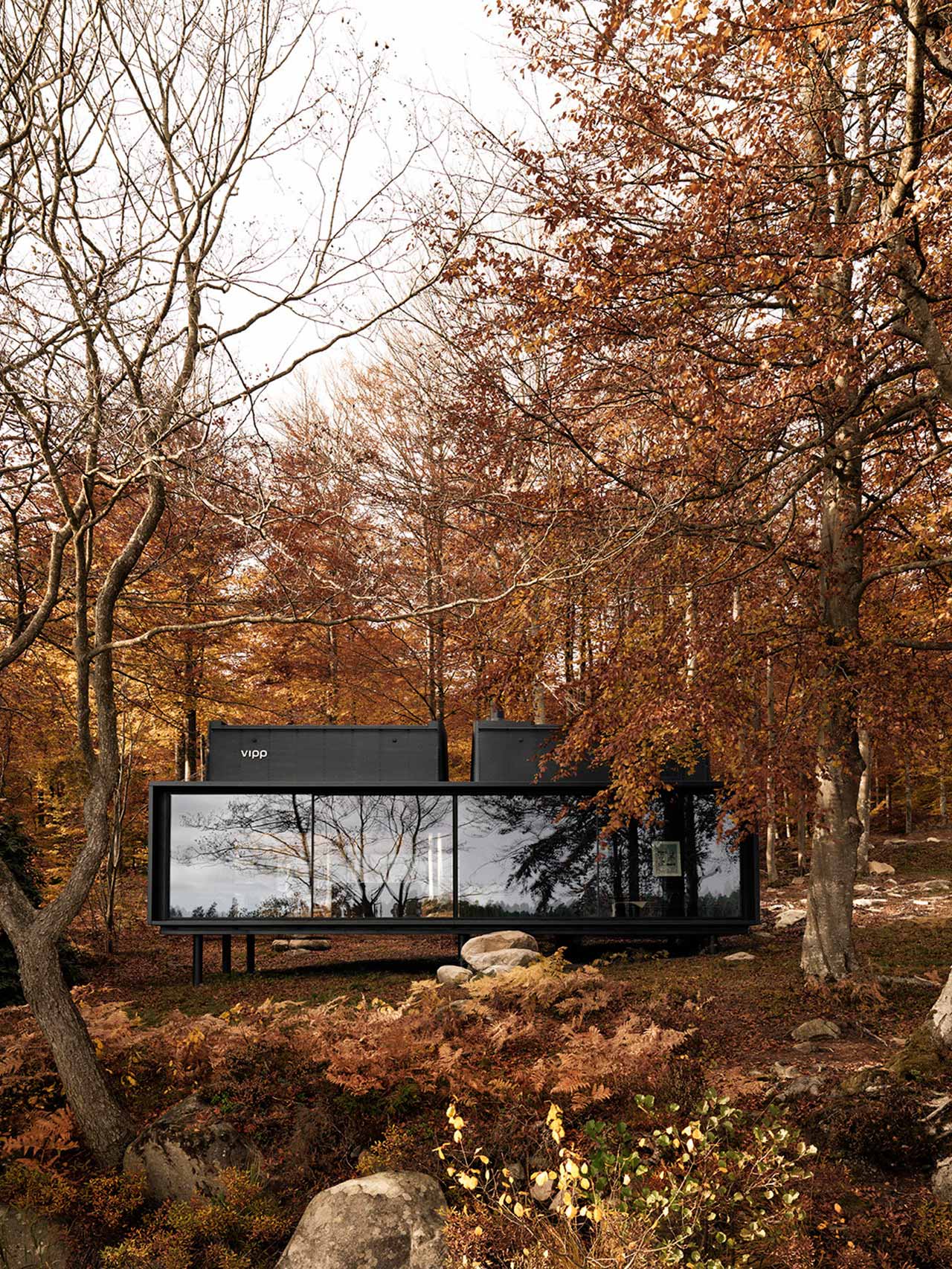 The interior of the shelter is carefully selected with one thing in focus – nature. Every detail of it was envisioned by the Vipp chief designer Morten Bo Jensen.
"We craved birdsong and open skies. To get out of the city with all the necessities and nothing more. The shelter is the result of that dream. A pod of tranquility designed as a large-scale Vipp product." says Martin Bo Jensen, chief designer at Vipp.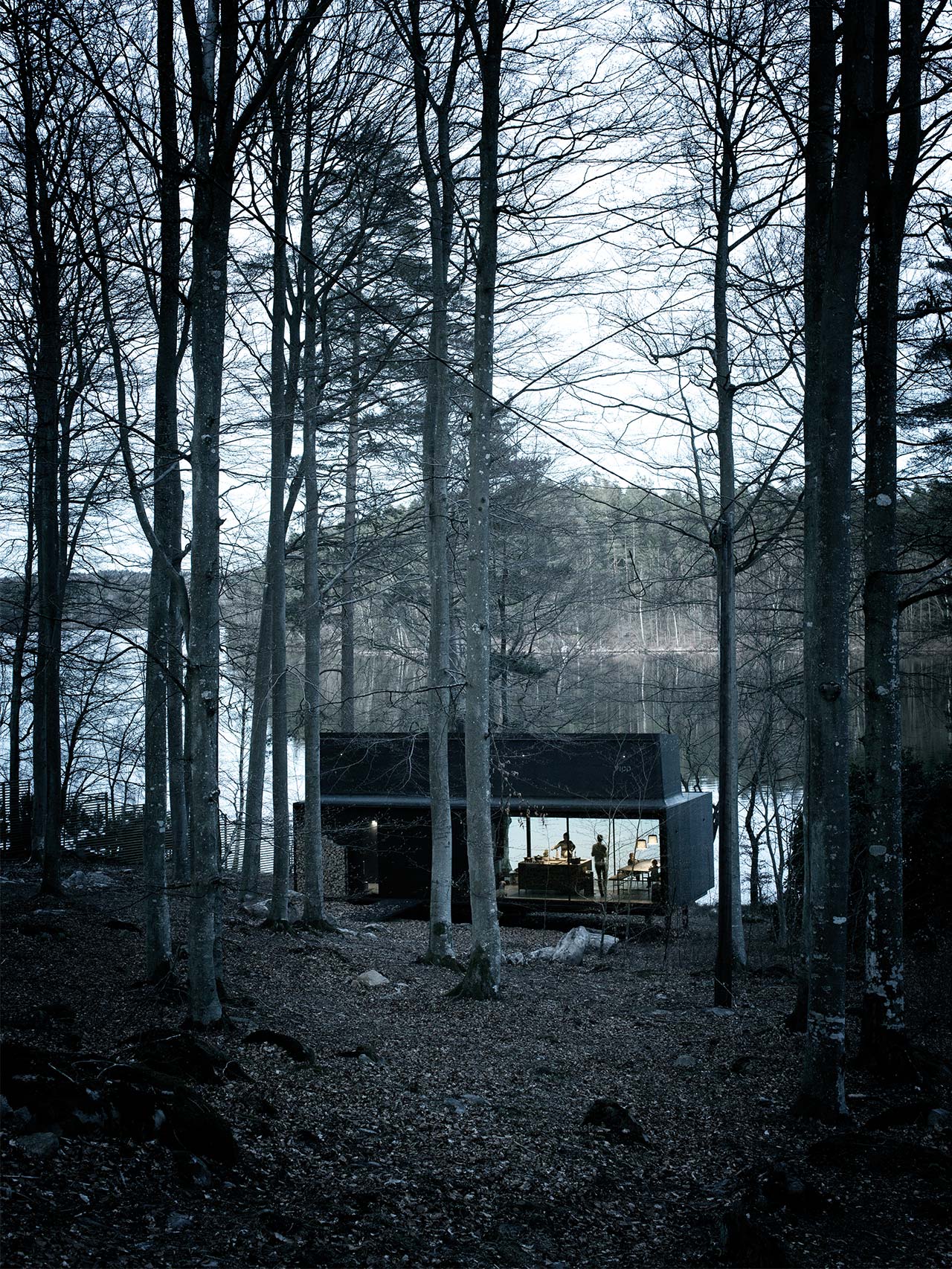 10,000 EUR (around 11,700 USD) is the price per night for a maximum of two adults. The bed is located in a loft and thanks to the big windows in the ceiling you can sleep under the stars. There is also a room for two more people to sleep on a day bed, located at the lower level of the residence.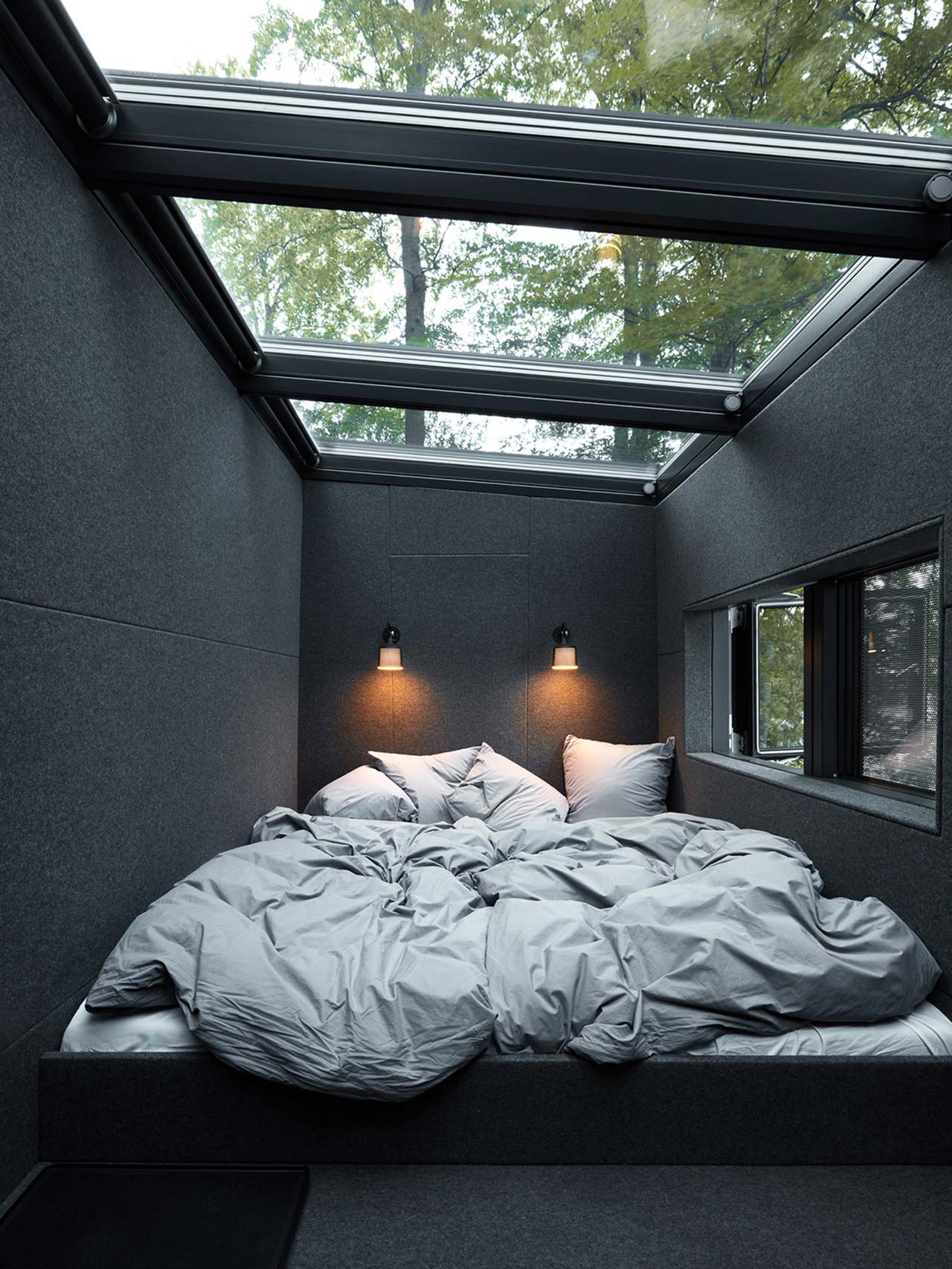 You can forget about restaurants or room service, instead, you will find a fully equipped kitchen and an outdoor fire. In the bathroom, you will find a walk-in shower, fresh towels, and hair and body care from Aèsop. Other amnesties of the shelter are floor heating and free WiFi.

So far Vipp has two rooms available. Other than the Vipp shelter in the Swedish forest, located at lake Immeln, you can also go for maximized urbanity in the 400 m2 Vipp loft in Copenhagen. In 2018, the company will open their next hotel; a restored landmark in Northern Copenhagen, the Chimney house.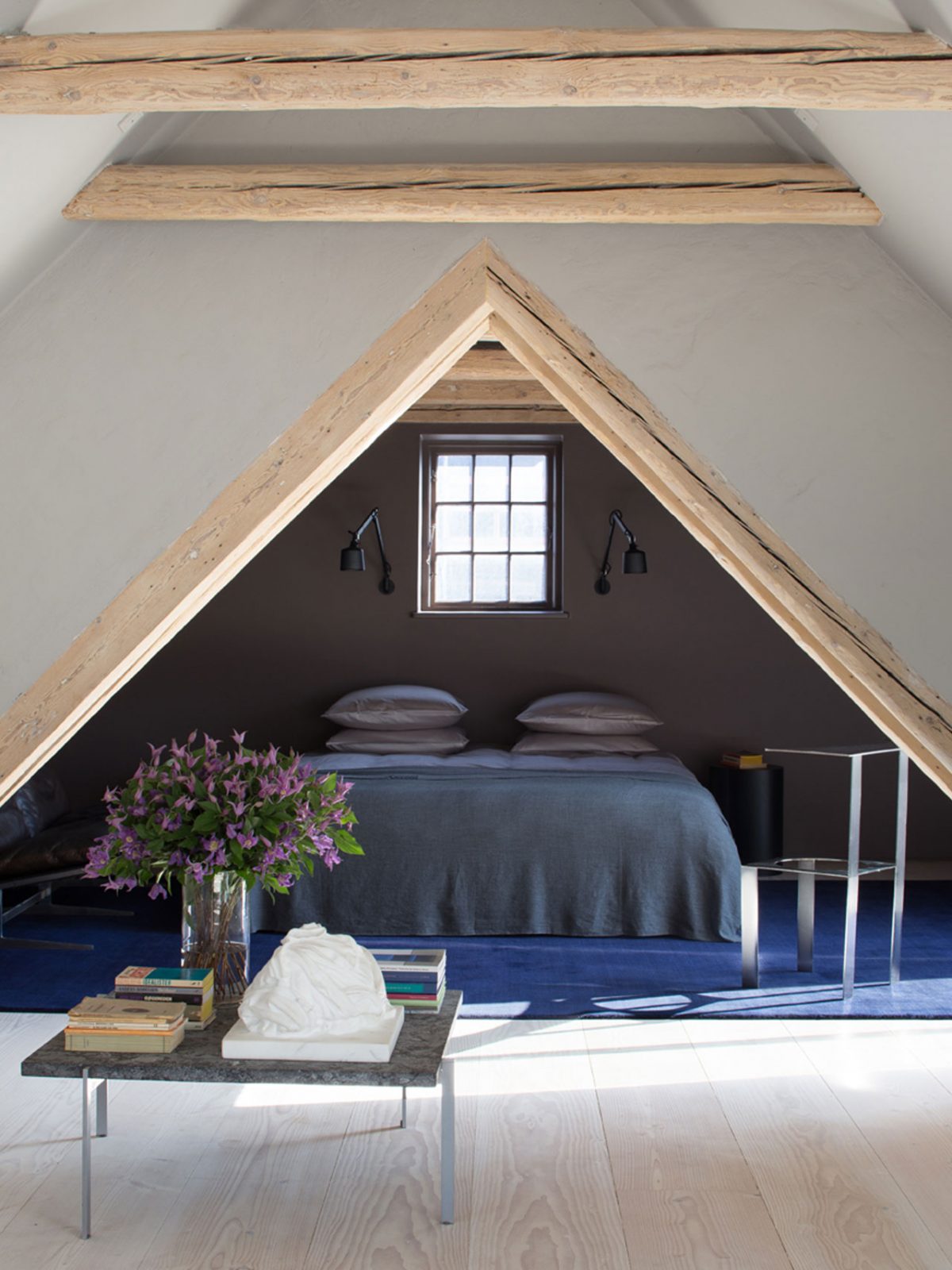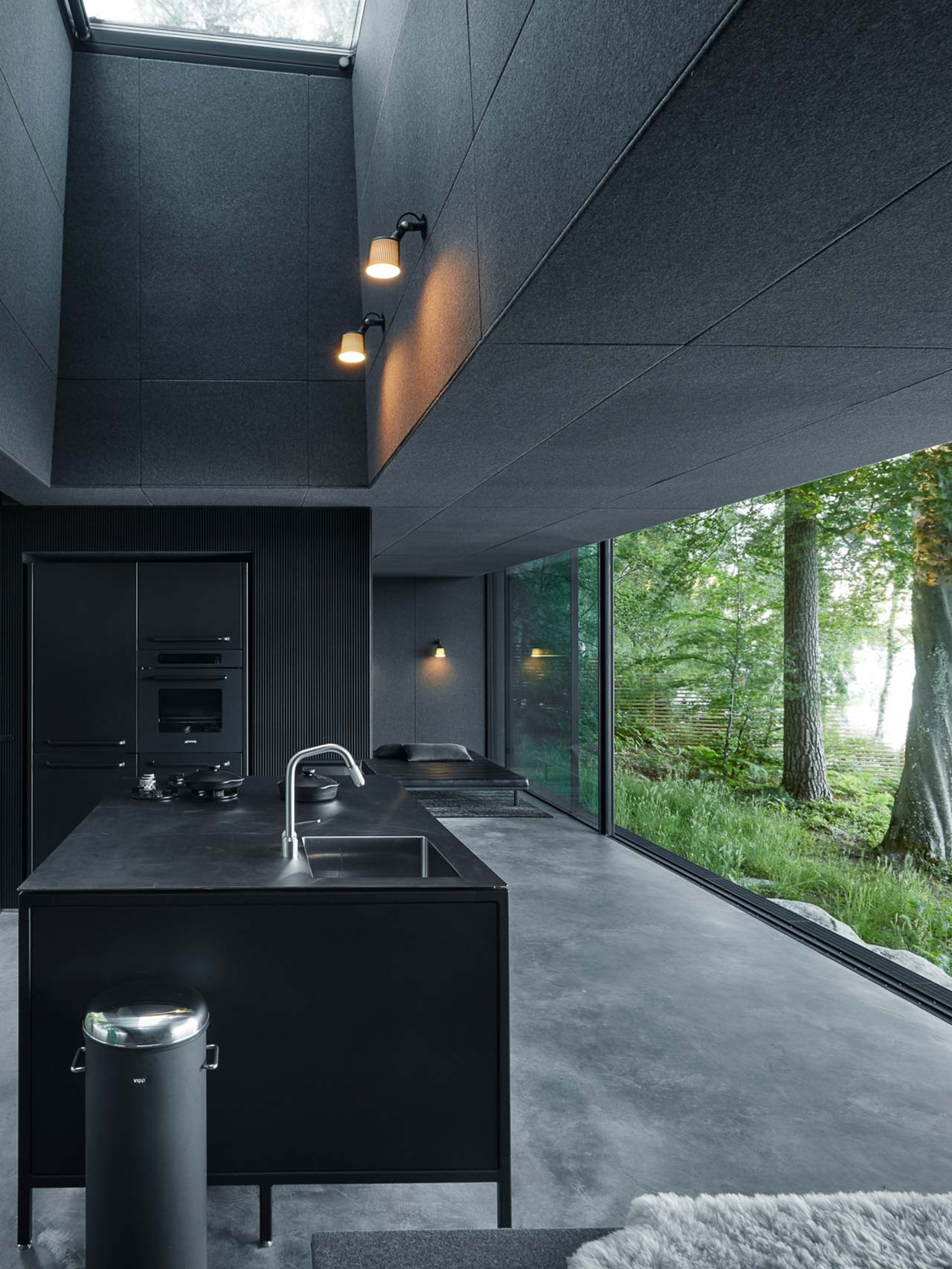 If this sounds like the perfect vacation for you, you can book your stay here.