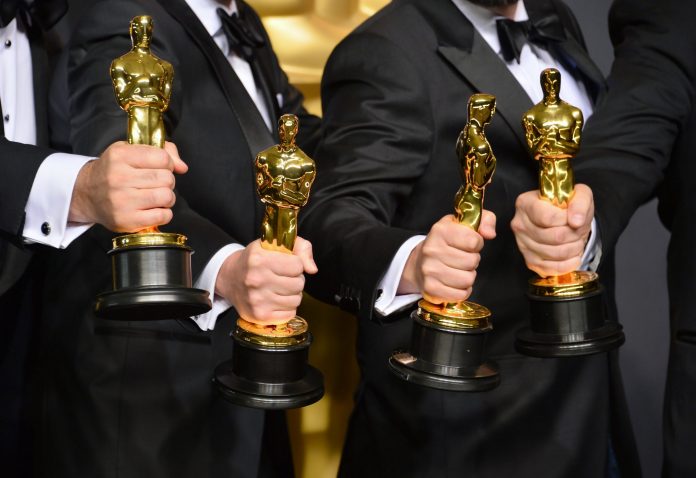 Elina is the Managing Editor at Swedes in the States and an avid film enthusiast. She has been working in the film industry with production and marketing for as long as she has lived in Los Angeles. This year, she also worked with movies like "Lady Bird" and "The Disaster Artist". 
A few weeks ago the 90th Academy Award nominations were revealed and of course, the team at Swedes in the States are excited to see Ruben Östlund's film "The Square" nominated in the Foreign Film category.
But there are also a lot of other great films, and the amazing people behind them, nominated this year, which is why we took it upon ourselves to predict this years Academy Award winners!
What do you think? Are we spot on or are we "ute och cyklar"? Let us know in the comments below!
The Nominees: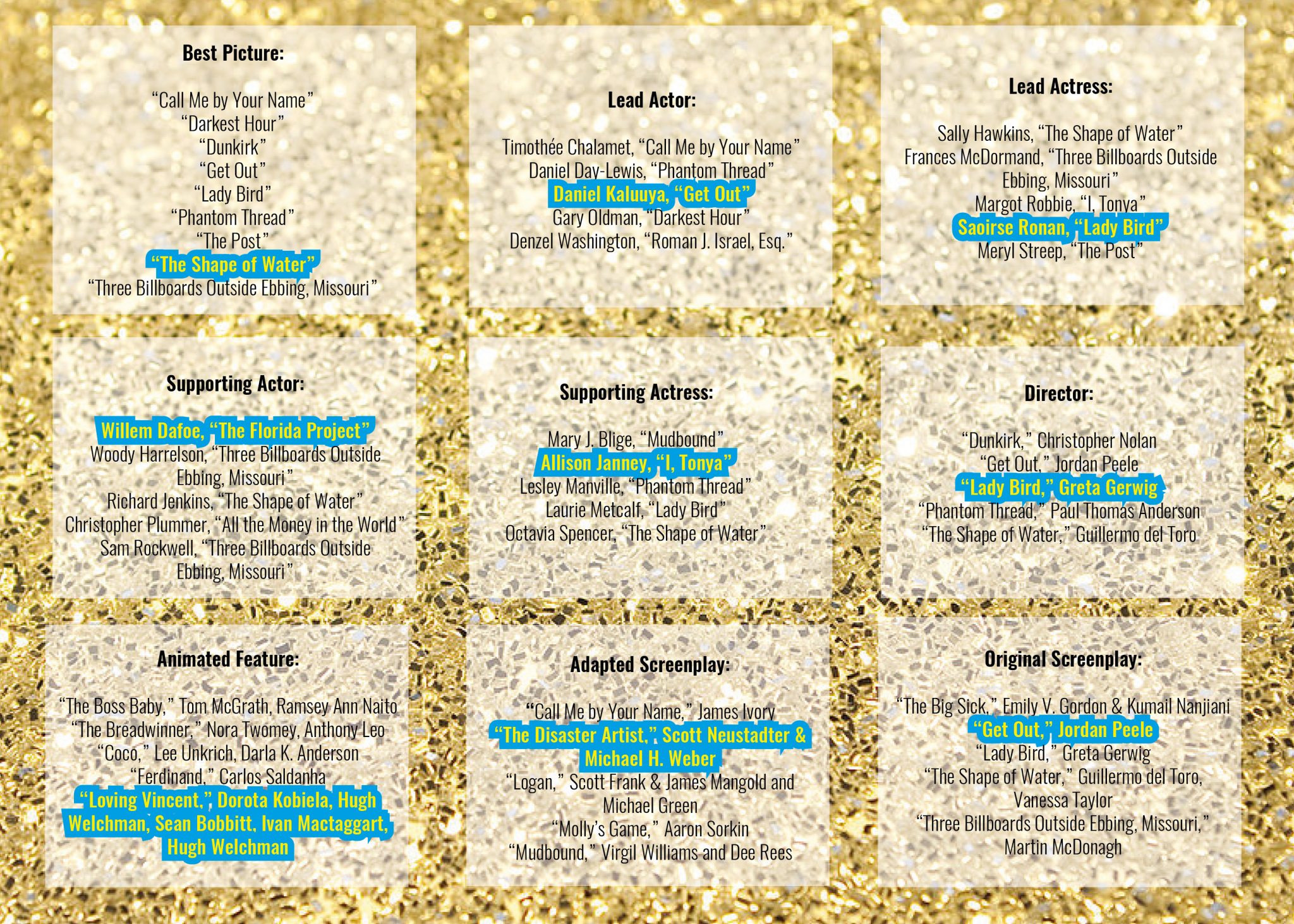 Elina predicts the following winners:
Best Picture: The Shape of Water
Lead Actor: Daniel Kaluuya, "Get out"
Lead Actress: Saoirse  Ronan, "Lady Bird"
Supporting Actor: Willem Dafoe, "The Florida Project"
Supporting Actress: Alisson Janney, "I, Tonya"
Director: Greta Gerwig, "Lady Bird"
Animated Feature: Dorota Kobiela, Hugh Welchman, Sean Bobbitt, Ivan Mactaggart "Loving Vincent"
Adapted Screenplay: Scott Neustadter & Michael H. Weber, "The Disaster Artist"
Original Screenplay: Jordan Peele, "Get out"
The Nominees: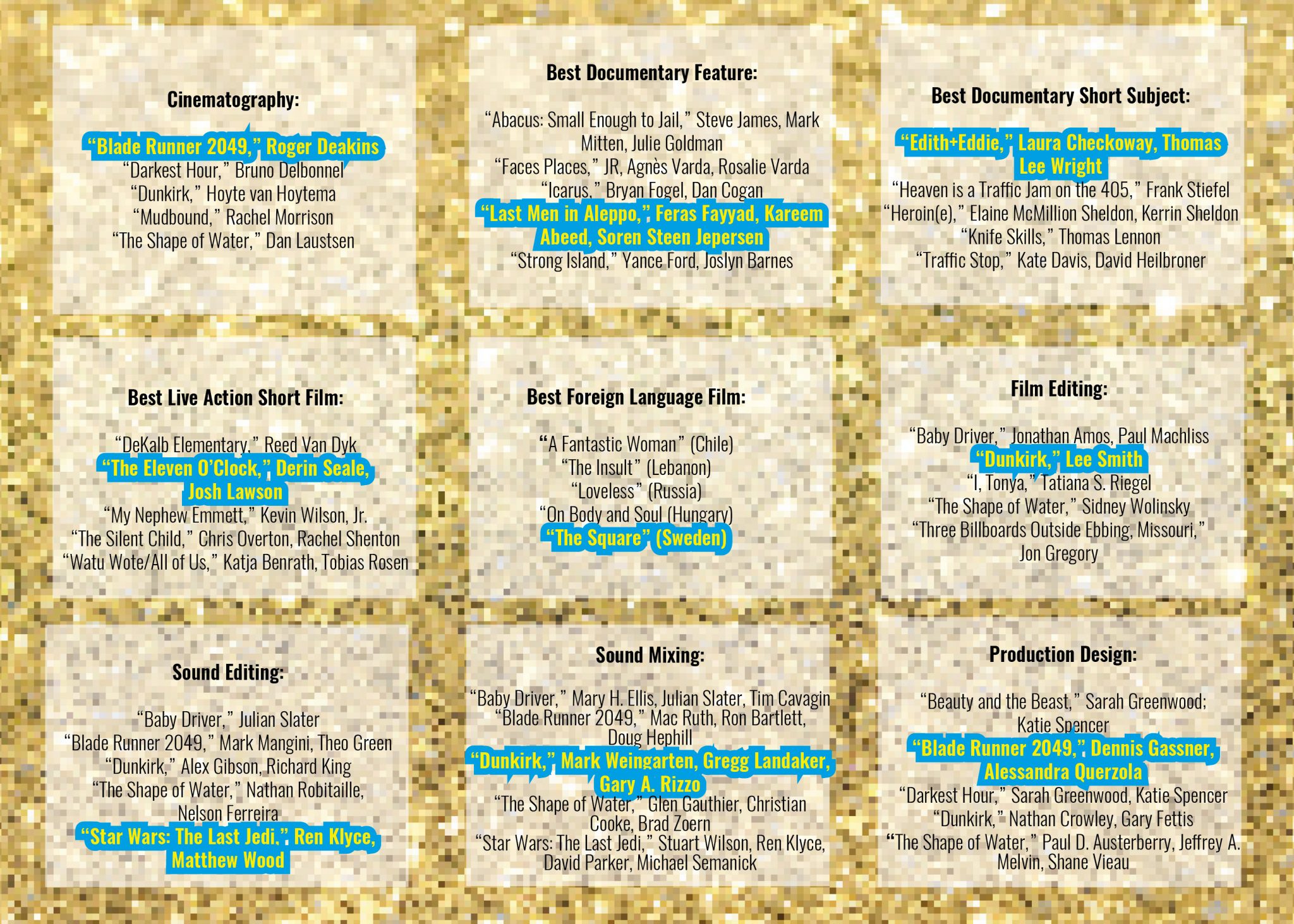 Elina predicts the following winners:
Cinematography: Roger Deakins, "Blade Runner 2049"
Best Documentary Feature: Feras Fayyad, Kareem Abeed, Steen Jepersen, "Last Men in Aleppo"
Best Documentary Short Subject: Laura Checkoway, Thomas Lee Wright, "Edith-Eddie"
Best Live Action Short Film: Derin Seale, Josh Lawson, "The Eleven O'Clock"
Best Foreign Language Film: Sweden, "The Square"
Film Editing: Lee Smith, "Dunkirk"
Sound Editing: Ren Klyce, Matthew Wood, "Star Wars: The Last Jedi"
Sound Mixing: Mark Weingarten, Gregg Landaker, Gary A. Rizzo, "Dunkirk"
Production Design: Dennis Gassner, Alessandra Querzola, "Blade Runner 2049"
The Nominees: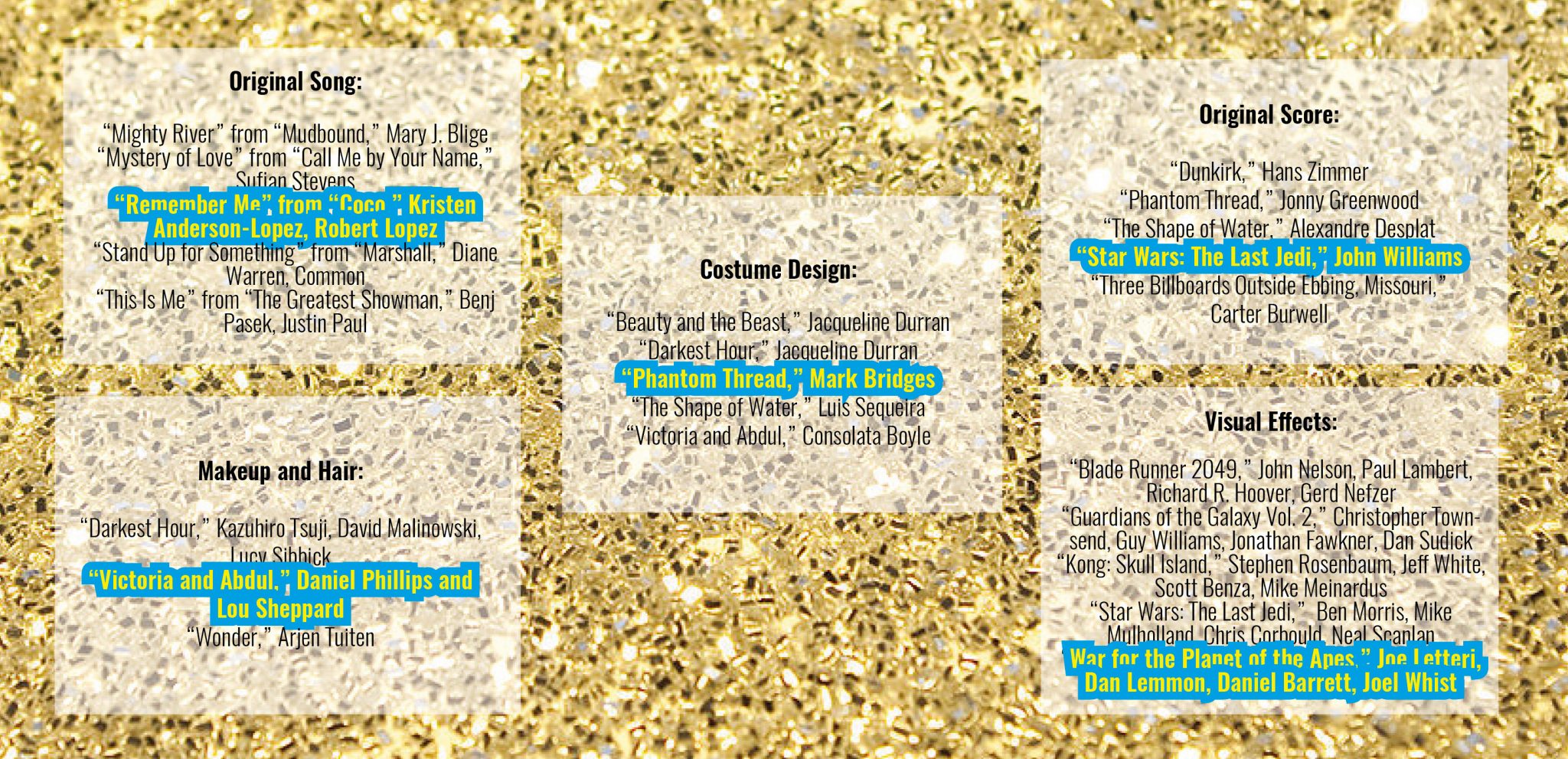 Elina predicts the following winners:
Original Song: Kristen Anderson-Lopez, Robert Lopez, "Remember me" from "Coco"
Custom Design: Mark Bridges, "Phantom Tread"
Original Score: John Williams, "Star Wars: The Last Jedi"
Makeup and Hair: Daniel Phillips and Lou Sheppard, "Victoria and Abdul"
Visual Effects: Joe Letteri, Dan Lemmon, Daniel Barrett, Joel Whist, "War for the Planet of Apes"