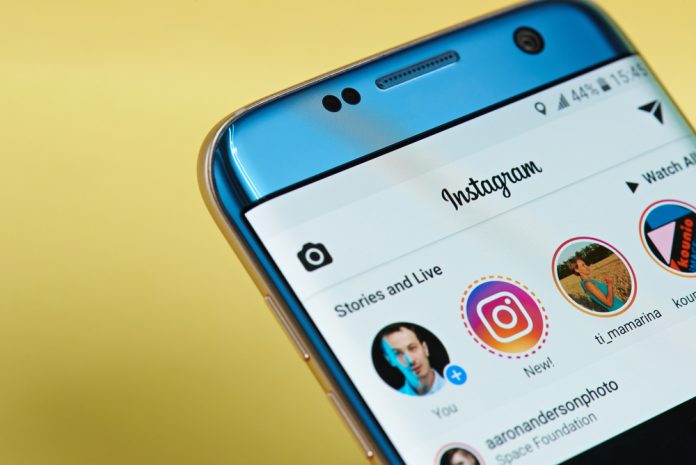 Instagram is one of the biggest social media platforms as well as a great marketing platform for both individuals and companies. We all have our favorite accounts, but here at Swedes in the States, we're always looking for more inspiration and new people to follow! You can't get enough of inspiration, right? And as we all know, Scandinavia is brimming with talented and inspirational people. Here is a list of everything from yoga teachers to models to photographers, all born or currently living in Scandinavian countries!
Zlatan Ibrahimovic – iamzlatanibrahimovic – 30 M (soccer/fitness)
Zlatan "Ibra" Ibrahimovic is a world famous football player from Sweden. With 30 million followers he has the largest Instagram account with ties to Sweden. He posts pictures and videos of his football career, workouts, motivation quotes, his fragrance brand as well as his underwear brand.
Nikolaj Coster-Waldau – nikolajwilliamcw – 1.3 M (actor)Nikolaj Coster Waldau is a Danish actor, film producer and screenwriter. You probably recognize him for his role as Jamie Lannister in Game of Thrones. His most recent movie, Domiwno, will be out later this year and is written by the Norwegian screenwriter Petter Skavlan.
Rachel Brathen – yoga_girl – 2.1 M (yoga)
Swedish Rachel Brathen is a New York Times best selling author, entrepreneur and international yoga teacher living on the Caribbean island Aruba. After seeing her account you'll surely want to try out yoga and she is truly the best motivation! Your soul feels slightly more harmonized just by looking at her pictures.
Avicii – avicii – 6.1 M (music)
This Swedish music producer and DJ currently lives in L.A. and unless you've lived under a rock the last ten years, you've most definitely heard his song on the radio more than a few times. Avicii, who's real name is Tim Bergling, is known for songs such as Levels, Wake Me Up, Addicted To You… the list is long! Avicii posts amazing pictures from travels and his successful career.
Marcus & Martinius – marcusandmartinius – 1.2 M (music) 
These two Norwegian twins were born 2002 and quickly became pop stars in Scandinavia after being on the talent show Melodi Grand Prix Junior. The brothers are signed with Sony Music and you can find their songs on Spotify and Youtube. Hits include Elektrisk and Girls, which are catchy enough to get you into a good mood whenever! They post pictures of and updates on their career as well as cute video greetings to their fans and of course, some cool-looking selfies.
Elsa Hosk – hoskelsa – 4.2 M (modeling/fashion)
Follow this Swedish fashion beauty through her very successful model career. She is most famous for being one a of a few Scandinavians who's managed to score a spot as an "angle" i.e being signed by Victoria's Secret. She's also worked on campaigns for brands such as Balmain and Dior. Follow her account and you might find her chilling at the beach or sipping lattes at a trendy coffeeshop in New York.
https://www.instagram.com/p/BfJ52ZBA_ax/?hl=sv&taken-by=hoskelsa
Konsta Punkka – KPUNKKA – 1.1 M (photography)
Konsta Punkaa is a wildlife photographer from Finland, or as he calls himself "the squirrel whisperer". His pictures are mostly from Scandinavia, but also from his travels. He often uses "the trick" of feeding the animals to get them closer to the camera. Judging by how close he came to this cute little squirrel below, we'd say he's good at his job!
Zara Larsson – zaralarsson – 4.3 M (music)
This is Sweden's queen of music! Zara Larsson only 20 years old but has the same confidence and girl power as Beyonce! Last year the Lush Life singer won a Grammy for Artist of The Year and her new album So Good sold gold! Her pictures are a mixture of flawless selfies, beautiful vacation spots and cool career updates. You can also check out her music videos on Youtube, the popular video for Aint My Fault has more than 215 million (!!) views!
https://www.instagram.com/p/Babjd0ngcE0/?hl=sv&taken-by=zaralarsson
Hildegunn Taipale – Hilvees – 397 K (travel)
This Norwegian girl and her boyfriend travels all over the world! Most recently they have been to Italy, Marrakech and Tanzania (where this beautiful picture was taken). They seem to be everywhere you could ever dream of, so if you want travel inspiration, you definitely have to check out Hildegunn Taipale's account!
Maria Fagerström – mariathepilot – 367 K (travel)
Swedish Maria works as a pilot and lives on the tropical Canary Islands. She's super inspiring with both her great energy and positive mindset. On her account you'll find pictures of her travels and from her work in the cockpit. You can read about her adventures on her blog or check out her amazing videos here.
Rene Redzepi – reneredzepinoma – 583 K (food)
Rene Redzepl is a Danish chef who is the co-owner of the restaurant Noma in Copenhagen. Noma has two Michelin stars and has been voted the best restaurant in the world by Restaurant Magazine for four years in a row. Rene posts very interesting and artsy pictures of both fresh delicacies about to be prepared and marvelous complete dishes. Visit his account and you'll get hungry real fast!
Isabella Löwengrip – isabellalowengrip 421 K (business/beauty) 
Isabella shows us that it's possible to combine a very busy career and being there for your kids as they grow up. She has been a blogger since she was 14-years old and today she's a successful entrepreneur. Her beauty brand, Löwengrip Care & Color, is one of Sweden's fastest growing beauty brand.  Check out her Instagram to get inspired by her entrepreneurial spirit. She also travels a lot and so you'll see pictures of everything from white beaches to bustling cities!
Anine Bing – aninebing – 491 K (fashion)
Anie Bing is the founder and creative officer of the fashion brand ANINE BING. She is a world famous fashion designer, originally from Denmark, who now lives in LA with her family. On her Instagram she posts pictures of her fashion brand, style inspiration, beauty tips and some insight into her personal life. You can also check out her blog at https://www.aninesworld.com.
Fredrik Eklund – fredrikeklundny – 1.1 M (real estate)
Swedish Fredrik Eklund is a well known real estate broker, wine-maker, author and tv-personality. He's one of the stars in the reality show Million Dollar Listing where you follow him and other realtors managing deals worth several million dollars. On his Instagram you'll see exclusive homes and views over New York as well pictures of him and his husband, their two dogs and their newborn twins.
Kenza Zouiten – kenzas – 1.7 M (fashion/travel)
Do you love travel and fashion? Then you have to check out Kenza Zouiten's account! Â You get to follow Kenza in her everyday life, which is filled with everything from fashion events and relaxing beautiful beaches. She is a true entrepreneur and co-founder of the fashion brand Ivyrevel. In Sweden she's most known for her blog, which was one of the first to become really popular at the beginning of the blog era. Kenza's been blogging for over 10 years and her blog is still one of the most read! You can check out here.
Felix Kjellberg – PewDiePie – 13.6 M (youtuber)
Swedish Felix Kjellberg, more known as PewDiePie, is making funny game related videos on Youtube, where he has over 60 million subscribers. His channel has received over 13 billion views and he was listed in Time Magazine as one of The World's 100 Most Influential People. You'll find his Youtube channel here.
Christoffer Collin – wisslaren – 1.3 M (photography)
This is one stunning photography account! Christoffer Collin really knows how to catch the beautiful nature of Sweden. He also wrote a book called Instagram changed my life which you can buy on Amazon (ADLINK). The book is about his personal journey in life and how he got over a million followers on Instagram.
Joel Kinnaman – joelkinnaman – 575K (acting/film)
From Sweden to Hollywood, our Swedish actor Joel is now known all over the world. His latest work is the Netflix show Altered Carbon (read more about it here!) and one of his next work will be the tv-show Hanna. On his account he posts pictures of his work life, his personal life with family and friends and travels. 
Jon Olsson – jonolsson1 – 922 K (travel/cars)
Follow entrepreneur and Youtuber Jon on his adventures with his girlfriend Janni when they travel the world. He also drives very expensive cars and goes skiing at the most beautiful skiing resorts. You can check out his really cool youtube channel here.
Björn Frantzén – bjornfrantzen – 149 K (food) 
Björn is the owner of the only restaurant in Sweden with three Michelin stars. The restaurant is called Frantzén and is located on Norrmalm in Stockholm. On his Instagram, you will see beautiful and colorful dishes as well as videos of how they make the food at the restaurant. You'll definitely get into the mood of cooking!