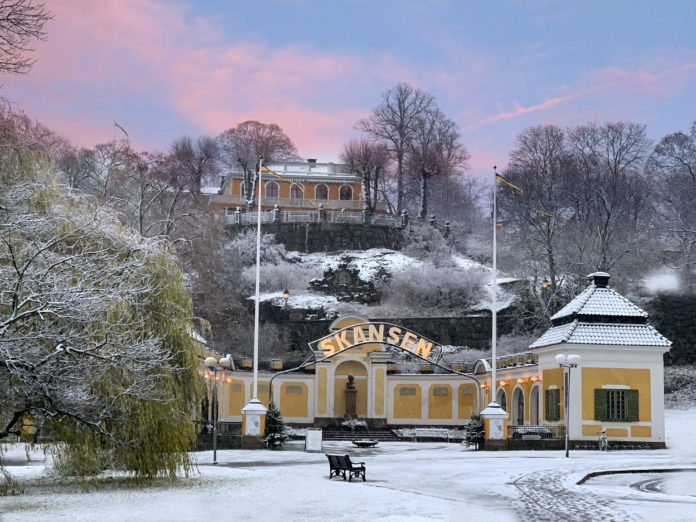 Skansen, the famous open-air museum in Sweden's capital, is in the middle of battling a financial crisis.
The museum, which is currently run as a foundation, is quickly running out of money due to the coronavirus pandemic. Since the COVID-19 crisis hit Sweden, Skansen has had virtually no visitors. In fact, the visitor statistics have been down to a fifth of its usual capacity.
John Brattmyhr sent a plea letter to the Swedish Minister of Culture describing the museum's acute liquidity crisis:
"When the money is gone, you'll lose command over the ship," says Brattmyhr. 
Skansen, the first, and oldest, open-air museum and zoo in Sweden, is located on the island Djurgården in central Stockholm. It was opened in October 1891 and has been thriving ever since.  
All 100-something summer employees have been put on furlough. The permanent staff of just over 200 people is also threatened. 
Skansen's CEO estimates that the museum will see a loss of SEK 60 million this year. To put it in perspective, only 6,000 guests came to Skansen this weekend, compared to 20,000 on a regular weekend. 
On a similar note, Allsång på Skansen (Sing-along at Skansen), a popular sing-along show that's held every year in the museum, is at the risk of being canceled due to Sweden's "no gatherings of more than 50 people" rule to fight coronavirus. 
"We are looking at various alternative solutions for the program this summer," says project manager Per Rådelius.
Can Skansen ride out its financial crisis? We'll be crossing our fingers for them!

Featured Image Copyright: Simon Lokko/TT