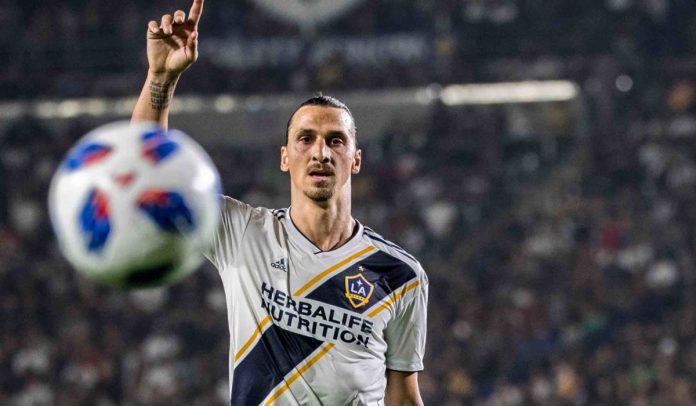 In typical Zlatan fashion, the football superstar has launched a campaign called 'Kick the Virus Out' to raise money in the fight against the COVID-19 pandemic.
The famous Swede has ties to one of the hardest-hit countries, Italy, as he is playing his second term at AC Milan. The country currently has more than 86,500 cases of coronavirus infections and more than 9,000 deaths.
"Italy has always given me so much and, in this dramatic moment, I want to give back even more to this country that I love," Ibrahimovic wrote in an Instagram message after announcing a hefty donation of €100,000 (US$108,000) to the cause.

"I decided, together with the people who are working with me, to create a fundraiser for Humanitas hospitals and to use my communication power to spread the message wider.
"It's a serious issue and we need concrete help that's not just about a video."
Ibrahimovic's fund states that all of the money raised will be directly donated to Fondazione Humanitas per la Ricerca, an Italian foundation dedicated to the medical sciences. The money will be dispersed to help support the intensive care and emergency units of Milan, Bergamo, Castellanza and Torino's hospitals.
"I count on the generosity of my colleagues, of all professional athletes and of those who want to make a small or large donation according to their possibilities, to kick this virus away.
"Together we can really help hospitals and doctors and nurses who selflessly work every day to save our lives. Because today we are the ones cheering for them!
"Let's together kick the CoronaVirus away and win this match!"
Those who want to donate to Ibrahimovic's cause can do so at his GoFundMe page here.