Christmas is right around the corner, and for those who celebrate Christmas, preparations are in full swing. If you are celebrating with Scandinavians this year or simply just want some Christmas inspiration from the North, look no further.
Celebrating on the 24th of December
Although some Christmas traditions differ between Sweden, Norway, and Denmark – all three Scandinavian countries celebrate Christmas on the 24th of December. Their Nordic neighbor Finland also celebrates Christmas on Christmas Eve.
So why do the Nordic countries celebrate Christmas a day earlier than most other countries?
It is, in fact, a part of the Nordic culture to celebrate most holidays on the eve of. The reason for this is the way the Nordic countries used to measure time and dates. Based on ancient ways of counting time, a day would typically start after sundown. More specifically at 6 pm, according to the Swedish Church.
Christmas shows
This is holy to the Scandinavians. You do not mess with a Swedes Kalle Anka's Jul or a Norwegians Flåklypa Grand Prix or Tre Nøtter til Askepott.
Why you ask?
This is a tradition that is so dear to their hearts because that is when the family gathers together in the living room to watch the same movie or show as last year, and the year before that. You get the point. This is an annual tradition that is the quintessence of hygge/ mysa /koseligt, and it is one that many have kept up with throughout their life.
Julbord
The Danes really like their pork, so the majority of their Christmas table will consist of that, so-called Flæskesteg. If they are really hungry, you might even find duck on the table. But comparing to their neighbours in the north, the Danish Christmas table might seem small. The Norwegians and Swedes do not hold back when it comes to food.
If you're celebrating Christmas at a Swedish, non-vegetarian household, expect a Christmas ham, lamb, meatballs (no surprise there), small sausages, potatoes, Janssons frestelse, pickled herring (of course), smoked salmon, bread and cheese, and the list goes on… Of course, there will be schnapps, wine, and beer aplenty.
The best part about the amount of food is, your Swedish hosts won't expect all the food to be finished. No, they have made enough food to last for days. There is a 95% chance that you will see a Swede the morning after Christmas, slapping on a slice of the Christmas ham on hard bread and topping it with mustard for breakfast.
Lucia
Lucia is one of the most beautiful holidays in Scandinavia and is particularly celebrated in Sweden. Because of the darkness in the North during this time of year, a day that celebrates light and hope is also a holiday considered one of the most important.
It is believed that the Scandinavian Lucia instead is a mix of both a Nordic pagan light of god and Saint Lucia. 
Dating as far back as the early 1300s, most likely longer than that, the winter solstice has been celebrated in Scandinavia. It was considered the longest night of the year, filled with dangers and the supernatural. Because of this, the medieval Scandinavians decided it would be better to stay up all night. This is what Swedes today call — Lussevaka — although few would probably stay up all night today.
READ: St Lucia Day: How & Why Swedes Celebrate Lucia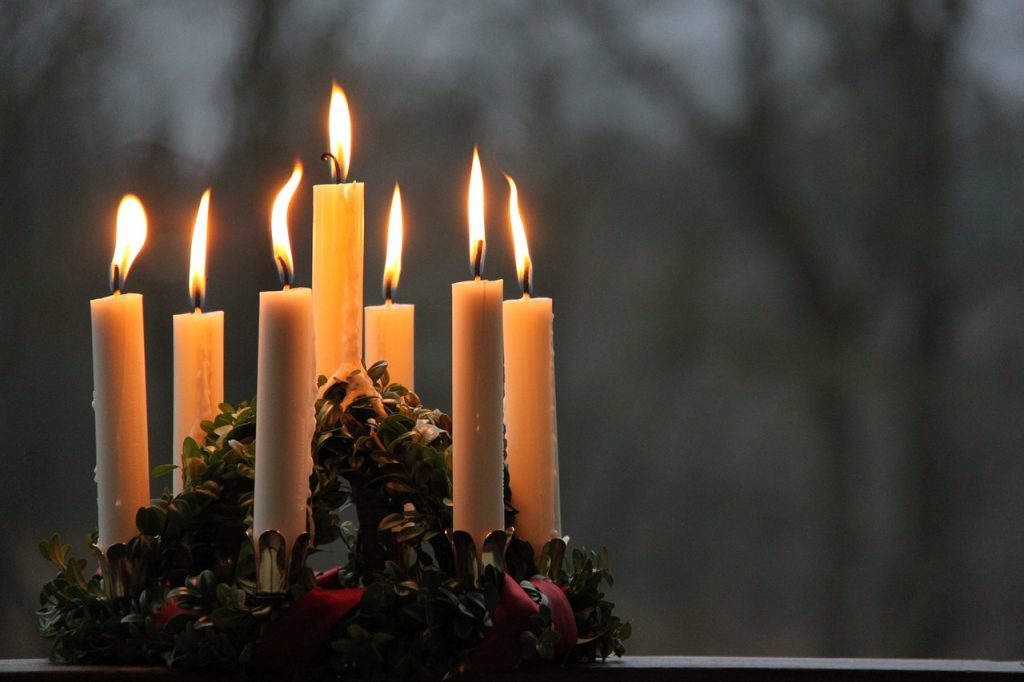 Advent
On the four Sundays leading up to Christmas, the Scandinavians celebrate Advent. Every Sunday, one of four candles are lit. Every Sunday, and candle, representing a main event in Jesus's life.
Read more about why Swede's celebrate Advent below.
READ: First of Advent: This is how Swedes celebrate the first day of Christmas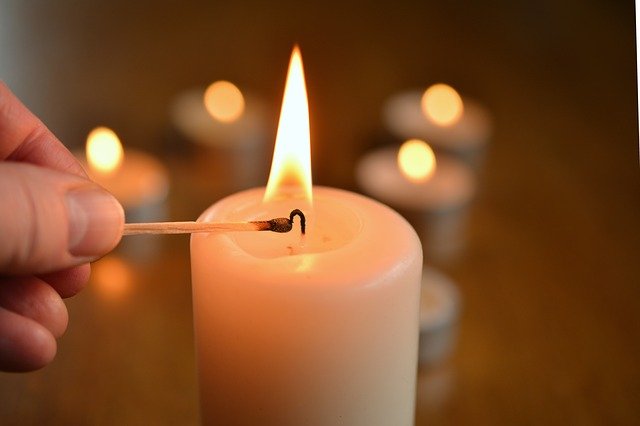 Singing around the Christmas tree
Even though this isn't as much of a thing in Sweden anymore, Denmark still holds on to the sweet tradition of dancing or walking around the tree while singing Christmas songs.
If you are celebrating a Danish Christmas, expect joining hands with your friends or family, while getting your move on around the tree. Bonus points to anyone who gets danish pronunciation right!
Little Christmas
The Norwegians start Christmas early!
In Norway, the 23rd of December is called "Little Christmas". This is when they all get together to cook, bake, and prepare for the coming Christmas celebrations. This is when they will typically make their pinnekjøtt, rømmegrøt, and many other dishes, followed by a number of different cakes and cookies. Because you know how the Scandi's love their desserts.
This is also where some start dressing their Christmas tree, and hide all the brooms in the house.
According to Norwegian folktales, Christmas coincides with the arrival of evil spirits. Therefore, on little Christmas, the Norwegians will hide all the brooms in their house. You know, to keep the witches from flying places.
The Christmas Goat
The Christmas Goat is a rather overlooked tradition and symbol that pays homage to our pagan and ancient traditions from the Viking era. The goat has a steady place as Christmas decor in the Nordic countries because it was a loyal companion to the pagan god, Thor, who would have his chariot pulled across the sky by a pair of goats.
The most famous Christmas goat can be found in Gävle, Sweden.
READ: Gävlebocken: A Fiery Swedish Tradition
Have we missed a typical Scandinavian Christmas tradition on the list? Let us know in the comments below!