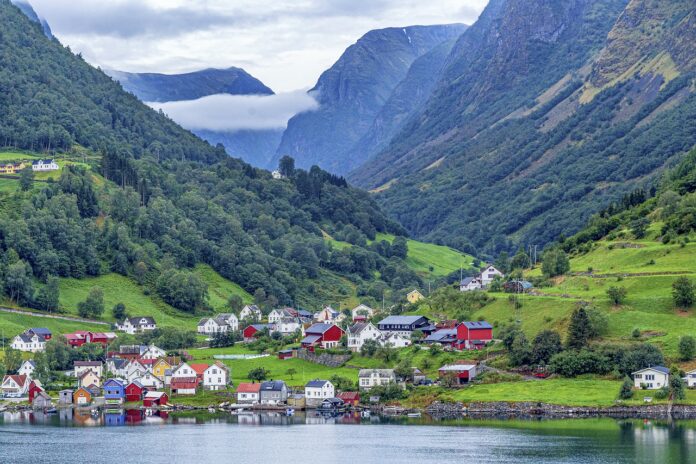 Scandinavia attracts thousands of tourists every year. Incredible nature, fascinating culture, one-of-a-kind historical heritage are just a few reasons why this region is so popular among travel enthusiasts. But most globetrotters tend to choose the same in-the-public-eye spots for their vacation.
Of course, the blossoming cherry trees at Kungsträdgården or Flåm line railway and Frogner Park are must-see sights and part of pretty much all popular tours to Scandinavia. But this also means that all major cities of the region are packed with visitors and can be very crowded during the tourist season. So, where to go if you would like to get an authentic experience and avoid throngs at the same time? We checked in with travel experts Firebird Tours, who pride themselves on offering award-winning Scandinavia tours and know quite a bit about traveling in the Nordics.
Here are a few of their favorite recommendations:
Sigtuna, Sweden
Have you ever heard about the charming Swedish city of Sigtuna? Located just 48 km (about 30 mi) from Stockholm, somehow it often goes unnoticed, and it's time to fix this injustice! Lovely Sigtuna prides itself on being both: the first capital of the country and the oldest city in Sweden! This destination will be especially interesting for history lovers, as the town's architecture is splendid and even some medieval churches and castles were preserved and are open for visitors.
The center of the township boasts an impressive medieval style, as well as an abundance of small local shops and cozy cafes, perfect for a nice evening out with your loved ones. Small size and a general atmosphere of serenity make Sigtuna a great place to have a break from the cities bursting with life before moving on to explore the most visited Scandinavian sights.
Aurland, Norway
If you researched the topic of Scandinavia travel, you've definitely read a ton of praise to the town of Flam for its outstanding natural beauty. And to be fair, all the praises are true. But it might be challenging to enjoy the best the city has to offer when it's constantly overbooked. Why not visit scenic Aurland instead?
Boasting a marvelous location at the end of the world-famous Aurlandsfjord (the deepest in the world), this amazing place is surrounded by majestic cliffs and head-spinning waterfalls. How can anyone not fall in love with that? And if you are ready for a real treat, make sure to go on a hike in the Aurland Valley, one of the most beautiful areas in Scandinavia.
Undredal, Norway
If someone asks you to name one thing Norway is not short of, you can safely answer "scenic fishing villages", and no one will be able to argue that. And all of them are equally lovely and totally unique at the same time. And if you are looking for a place to escape the craziness of life in a big city for a bit, consider going to wondrous Underdal.
Like many fishing villages in Norway, it is set on the edge of the fjord, so you can already imagine what stunning views await you there. Plus, until the very end of the 20th century, the only way to reach the town was by boat, which helped to preserve its authenticity and charm. But there is even more to it, as Underdal is famous for its remarkable brown cheese, one of the best things you can try in Scandinavia. There is even a brown cheese ice cream available!