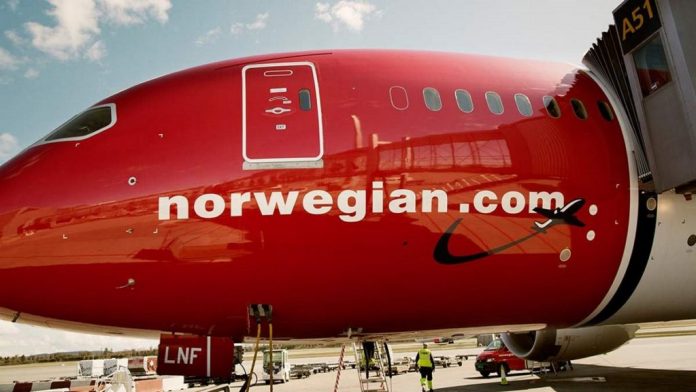 It has been a whirlwind couple of years for airlines. 
With both WOW and Thomas Cook declaring bankruptcy and bidding their farewell to the world, it seems like the airspace truly is a survival of the fittest at the moment. And it looks like Norwegian Airlines is one of them.
READ: Wow Air Bankruptcy: This Is What You Can Do If You Are Affected
Earlier this week, Norwegian announced that they had signed a letter of intent together with Jetblue in an effort to offer clients low-fare air travel between the United States and Europe. In a press release, Norwegian Air said:
"The partnership will allow customers to combine low fares in a convenient single booking for connecting flights between the Americas and Europe. Customers will have the possibility to book connecting flights on both airlines' websites by combining the best of the complementary and expansive networks."
Norwegian Air, who was recently criticized by many Swedes living in the United States for taking down their route from Los Angeles to Stockholm, looks like it is rebounding with this strategic move. 
READ: Norwegian Air Cancels Hundreds of Flights to the United States
"We are very excited to partner with JetBlue as this will make international travel even smoother and more available for our customers," said Norwegian's Acting CEO and Chief Financial Officer, Geir Karlsen.
The new partnership will connect more than 60 U.S. and nearly 40 Latin American JetBlue-serviced cities to Norwegian's network via New York-JFK, Boston, and Fort Lauderdale airports. Norwegian currently offers more than 20 nonstop routes to Europe from these three airports, which means an even stronger flight network for both companies.
If you're already excited to book your next getaway, you'll need to wait a little bit longer, as flights will only be bookable during the first half of 2020. Customers will be able to book flights through both airlines' websites. Likewise, customers will also be able to check-in their luggage to their final destination.
Karlsen noted, "[This partnership] will offer seamless connections with two of the most awarded low-cost airlines in the world." 
Indeed, we at Swedes in the States are excited to see where the Norwegian-Jetblue partnership will go.