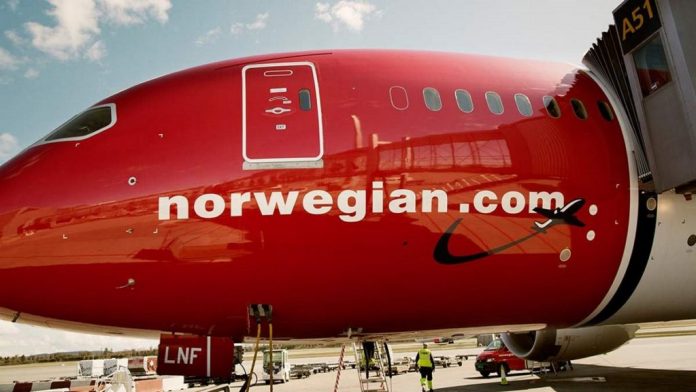 If you're planning a budget-friendly getaway between the United States and Scandinavia, we recommend booking something other than Norwegian Airlines.
The Oslo-based budget airline is cutting hundreds of regular winter flights from its schedule thanks to a new business model. Norwegian is moving from growth to profitability now that it has become Scandinavia's largest airline and Europe's eighth-largest (in terms of numbers). This means that Norwegian is cutting up to 25% of its flights, including 3 from Los Angeles LAX, 2 from New York JFK, and 3 from Copenhagen CPH. It isn't yet known whether some or any of these suspended routes will return for the 2020/21 season, or if they will be canceled entirely.
Likewise, the Stockholm to Orlando route will be canceled permanently. Earlier this year, Norwegian also canceled its U.S. flights to the French Caribbean islands of Martinique and Guadeloupe in a cost-cutting move.
The airline is also shifting operations from Oakland Airport OAK to nearby San Francisco SFO, which is busier and has more flights.
Given Norwegian's shift in strategy, this could mean that Norwegian is looking away from the U.S. on a more permanent basis.
Matthew Robert Wood, Norwegian's senior vice president of commercial long-haul and new markets, called the winter suspension a "natural move" following a thorough review. He said the airline is focusing on more profitable seasonal routes such as Asia, and looking into growing the route network into South America.
Despite record passenger numbers in 2018, the airline's expansion of its long-haul network hit its profits hard. Last year, multiple sources claimed Norwegian had an unsustainable level of debt. The company is also looking for a permanent CEO, which puts a damper on any groundbreaking strategic moves.