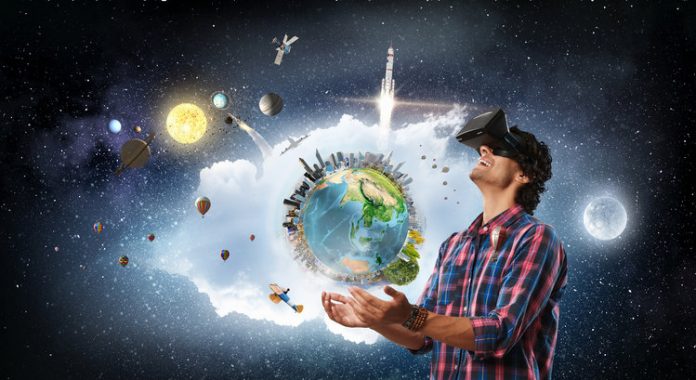 CURRENT STATUS AND EMERGING APPLICATIONS
When
Tuesday, January 16th
Where
Reed Smith LLP
1510 Page Mill Rd #110
Palo Alto, CA 94304
The Nordics have gained growing attention in recent years as the region has seen an explosion of startups, successful exits (including growing number of 'unicorns'), early-adoption of technologies, high standard of living, and strong and innovative educational systems.
All of this is fueling new opportunities for entrepreneurs and enterprises that see Virtual Reality (and Augmented Reality), i.e. VR and AR, as increasingly interesting technologies with growing number of potential applications in industry and education.
This Silicon Vikings session will give you a current update on some of the latest things happening on the VR/AR front in the Nordics, both in terms of current projects as well as what we may see in the near future as companies and consumers gain familiarity with VR/AR, and as prices of devices (including VR headsets) come down and the volume and quality of VR content improves.
The event will host a visiting delegation of Norwegian business executives who are members of Open Innovation Lab (OIL) in Oslo, led by Truls Berg, Managing Partner of Digital Insight and Founding Leader of OIL.
We will start by hearing from a company, One Reality AB, that was launched last year in Sweden, and focusing its "operating footprint" around the Oresund region, but with plans to expand both across the Nordics and in the SF Bay Area.
Sheridan Tatsuno, Co-Founder of One Reality, and an SF resident who spends much time in the Nordics will share some of the entrepreneurial stories of One Reality and its vision for using VR for urban planning and for examining issues around smart, sustainable cities.
Per Olav Nyborg, CEO of VR Education (a Norwegian VR startup), one of the OIL delegates, will share some of the lessons learned so far in Norway, especially in the Hamar/Hedemark region which is now becoming a Center of Excellence around the use of VR in education, including for teaching mathematics. A major US player in VR, EON Reality (from Los Angeles) has set up its European HQ in Hamar and is now working with Norwegian VR start-ups, as well as with municipal and county officials to create world-class expertise and technology around VR in education and in other application areas.
One or two other VR experts may join the session, and issues, developments, and questions that may be explored include the following;
What do the One Reality and Hamar projects say about VR applications in industry, government, and education in the next few years in the Nordics and beyond?
What are some of the other interesting/innovative VR projects that are now emerging in the Nordics, and are we likely to see the Nordics becoming a leading developer and user region for VR (and perhaps AR)?
What are the current and emerging conditions in the Nordics, including public/educational policies, which may have a significant impact on whether VR will gain a stronghold in the region?
What are the members of the Norwegian OIL consortium seeing from their companies in terms of interest and potential use of VR and AR? [Norway's largest company, Statoil (oil and gas, but expanding rapidly into renewable energy) is one of the companies that have already found very interesting and cost-saving applications from VR technology]
Come and join in the fun and participate in the interactive discussion at the session. We always set aside plenty of time for Q&A, to allow attendees to interact with the speakers, and also share their own experiences and expertise around VR/AR.