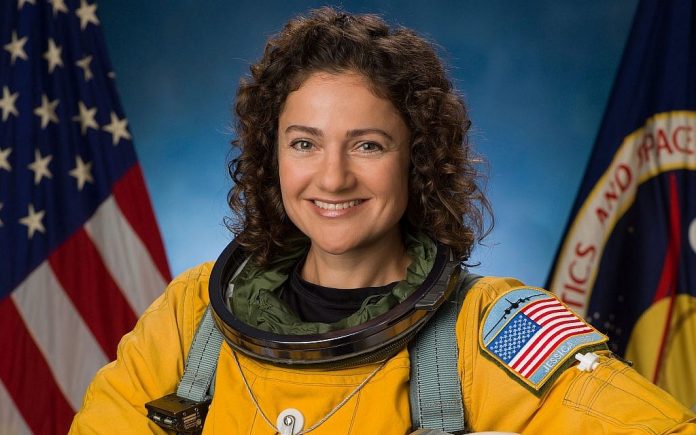 It was earlier today that the Swede in the States, or currently Swede in space, departed from the launching platform at the space center in Baikonur, Kazakhstan in a Russian Soyuz shuttle. 
42-year-old Jessica Meir grew up in the United States with her Israeli father, Swedish mother and her four siblings. She is both Swedish, and an American citizen with her mother being a native of the Swedish city, Västerås, in central Sweden about 100 kilometers west of Stockholm.
Joining her on board is the Russian cosmonaut Oleg Skripotjka, and the first Saudi Arabian astronaut Hazza Ali al-Mansoori. Together they will be circling Earth before reaching their final destination: the international space station (ISS).
The crew is said to join six other cosmonauts and astronauts, already at the space station, although 3 of the 6 members will be returning back to earth at the beginning of October. Meir is expected to be there for six months. 
Jessica Meir, who has a Ph.D. in Marine Biology from the Scripps Institution of Oceanography, specializes in studying how animals survive in extreme climates. She will be performing hundreds of experiments and research during her 6 months in space, some research focusing on how vision, immune system, and arteries are affected by being in space. 
Besides research and experiments, Meir will also have to take on "household duties," as repair work will also need to be performed on the outside of the station.
"Spacewalks are something I've dreamed about all my life and there is a good chance that I will [get to do so]," said Meir at a press conference in early September.
Her dream of traveling to space was indeed something that has stayed with her since she was a child: At 5 years old, Meir mentioned to her family that she wanted to go to space, and three years ago it was clear that she would become our next, and first female, Swede, in space.
Finally, in April of this year, a concrete offer came from NASA that solidified Meir as one of the next astronauts on the ISS. 
"I will carry a Swedish and an Israeli flag [up to space]" Meir said. 
Featured image: (NASA/Robert Markowitz)