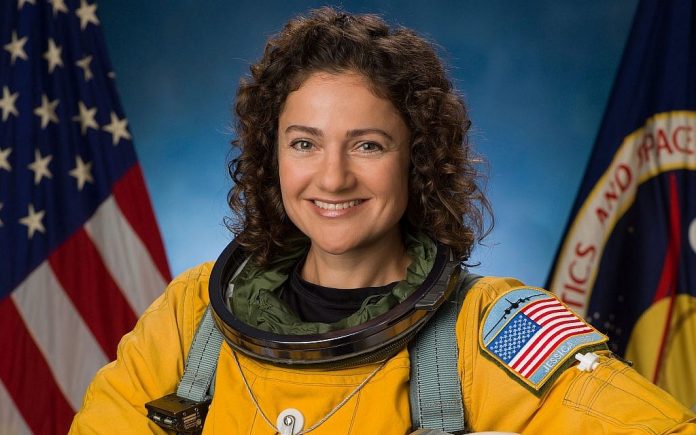 The Swedish-American astronaut Jessica Ulrika Meir, who is the first female Swedish citizen to ever go to space, has been nominated as one of the 100 most influential people in the world by Times Magazine. She shares the nomination with her colleague Christina Koch.
Jessica grew up in the U.S. with a Swedish mother and an Israeli father and is both an American and Swedish citizen. A Ph.D. in Marine Biology from the Scripps Institution of Oceanography, former Assistant Professor of Anesthesia at Harvard Medical School, this woman has an impressive resume that leaves no questions asked as to why NASA picked her to send on a space mission.
READ: Jessica Meir Just Became The First Female Swedish Citizen In Space
In September of last year, Jessica and her crew departed the space station in Baikonur, Kazakstan in a Russian Soyuz shuttle, circling the earth once before heading to their final destination at the International Space Station, ISS.
Meir returned to earth in April 2020. A somewhat different world than what she had left due to the global pandemic that had forced countries into quarantines and shutdowns. 
In an interview with the magazine Vanity Fair, Jessica Meir talks about her experiences in space, how she had been monitoring the pandemic from afar, and coming back to life in quarantine has been. 
To Vanity Fair, she says: "It felt a bit surreal, to watch it all unfold from up there because, first of all, we were still going through our completely normal days. We were doing all the experiments, doing all the maintenance, just as we were before all this happened. Of course, the lives of everybody on the ground were affected. All of our Mission Control personnel were working in different places, with different protocols in place. It's a testament to how robust our NASA team and NASA family are, that they were able to totally adapt to these new requirements, but they didn't let it affect our daily operations. Even though we were keeping in touch with family and friends, and we had a constant stream of news, it was really difficult to comprehend. If you think about it, all 7.5 billion people on the planet have been affected by this in some way. And for that time being up there, we were the only three humans not affected by it. It was hard to wrap your head around that—and then to know that we were going to be coming back into the thick of it."
Jessica Meir and her colleague Christina Koch were nominated to the list by astronaut Mae Jemison, who also happened to have been the first African-American woman in space after being launched on an orbit around the earth for eight days in 1992.
Mae Jemison writes in her nomination about Jessica Meir and Christina Koch: "Koch and Meir executed the 7-hr. 17-min. spacewalk wearing space suits designed primarily in the 1970s, when the U.S. had flown no women astronauts and women were just 16% of NASA's workforce, compared with 34% today. Men's physiology, perspectives, values, measurements, comfort and ambitions have mostly been the default template for designing major human endeavors. I believe that Koch and Meir, by their sheer skill and execution, shift us closer to a template based on intelligence, agility, capability, integrity, courage and excellence."