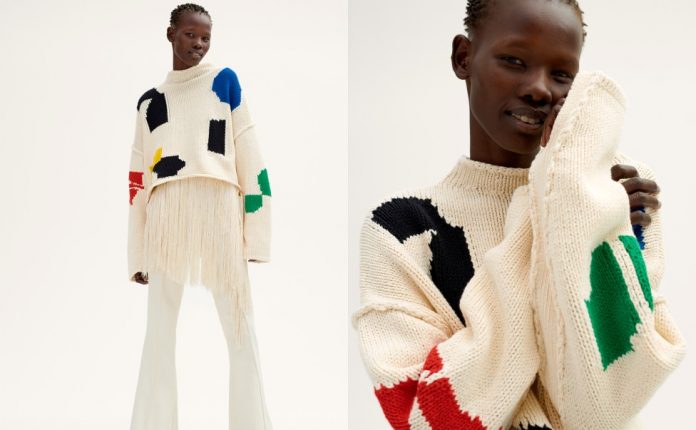 With inspiration from Japan, H&M's Studio SS18 delivers a minimalist and relaxed collection with a mix of fabrics, silhouettes and prints. In the collection there are many must-have pieces for spring!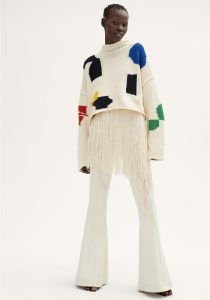 The Swedish clothing giant's Spring Studio collection is much inspired by the company's design team's journey to Japan. With inspiration from the simplicity and minimalism in Kyoto and the urbanity and uniqueness in Tokyo, the brand has created a collection filled with clean silhouettes and relaxed styles. Flowing, floor-length dresses and tunics that are worn over pants in a mix of materials, strong prints and colors are the key factors in this collection.
The same relaxed styles is also seen in the men's wear studio collection, from workwear to baggy trousers and oversized jumpers – also in bold colors and patterns.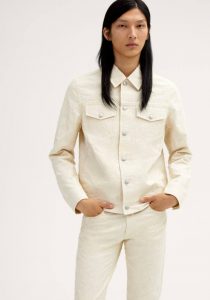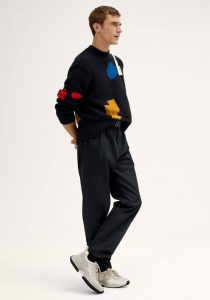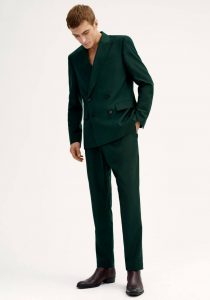 "It takes time to change menswear silhouettes," said Andreas Löwenstam to GQ UK, head of menswear design at H&M. "It took us more than seven seasons to get the guy to feel comfortable with skinny trousers. Now that super skinny has become an established fit, it will take as long to change direction towards something relaxed, or even baggy."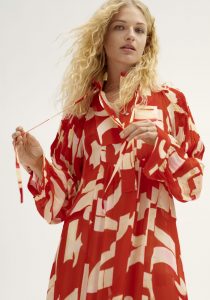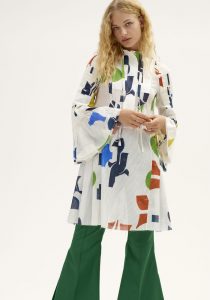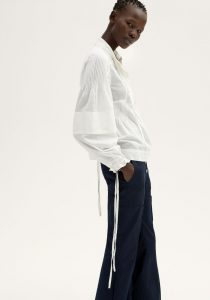 Pernilla Wohlfahrt, head of design and creative Director for H&M says: "This collection celebrates the vivacity of women. From the primary colors to the easy-going movement of the fabrics and silhouettes to the strong prints, there's definitely an affinity for urban settings with a hint of glam. And yet, there's also a longing for nature, an unpretentious way of life. We can have both, of course — that's the beauty of modern life."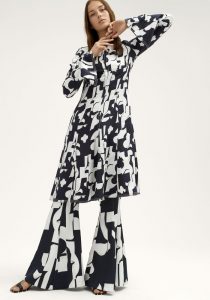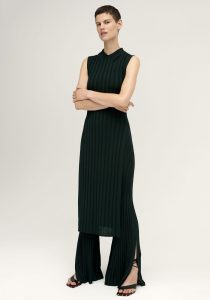 H&M will be showing the complete studio collection during Paris Fashion Week at the Musée des Arts Décoratifs on Rue de Rivoli February 28th. For the second time, the brand will use the format see now, buy now, meaning the complete collection will be available immediately after the show, on the brand's website. As for most of H&M's special collections, the prices run a bit higher than their average prices.
At the Musée des Arts Décoratifs, also in Paris, H&M sponsors an exhibition that explores Japan's influence on Western culture to celebrate 150 years of cultural exchange between France and Japan.