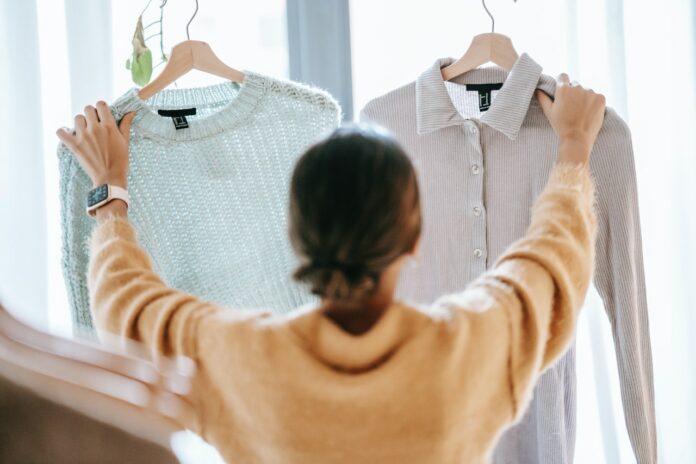 Scandinavian minimalist fashion and design have been on the rise for years now, and finally, we are getting a taste of everything here in the US about how to master minimalism. The key is to not make things too complicated for yourself, wear clothes that make you feel confident and comfortable but that will also allow you to move easily. If you embrace this mentality towards fashion, you are already well on your way to embracing Scandinavian Minimalism.
Here are a few ways you can master it:
Identify your basics
Scandinavian fashion primarily incorporates basic pieces that are high-quality and look effortless. Whether you are pulling Scandinavian-inspired items from your own wardrobe or shopping for some new pieces, search for basic t-shirts and other basic pieces that you can use on repeat and that will last. Since these pieces are basic yet central to your looks, you'll want to make sure that they fit you well and you feel confident in them! Investing in these basics so that they wear well and fit you well can make all the difference.

Get a high quality, long-lasting yet minimal design handbag
Along the same lines for those quality basics that look great, get a high-quality minimal handbag to pair with it all! While there are always new trends for handbags and it can be fun to incorporate these here and there, the Scandinavian design really focuses on the minimal handbags that will also last you years to come and match with everything. For quality that'll last forever, look for a leather bag. For example, a super chic woven leather bag is beautiful and classic, also easily accessible via sites like Mirta that offer this style as well as many other made-in Italy high-quality styles to choose from. Of course, when it comes to leather pieces, look no further than Italian leather! 

Go vintage shopping for a coat (it's sustainable too!)
Coats are an essential piece in Scandinavian fashion, and since they are also more expensive, they are great to shop vintage! You can find great classics vintage shopping as well as statement coats that suit your personal style. Plus, vintage shopping is also sustainable which gives a nod to Scandinavian fashion as well.

Have a good pair of light and darker wash jeans
Jeans are easily one of the most versatile, yet comfortable pant options out there. They are casual but you can also elevate them depending on how you style them, particularly with a type of shoe. For your minimalistic look, have a pair of light and dark wash jeans in your collection that you can swap out as needed. 
Opt for sneakers or loafers, don't even bother with other shoes that you know will be uncomfortable
Comfort is a huge part of Scandinavian minimalism, and that means that those uncomfortable shoes are just not going to be a part of the looks. Instead, opt for sneakers or loafers. These two can be dressed up and down, and when you want a particularly chic look, the classic loafer will elevate any outfit. 
Minimalist fashion may have been invented by the Scandinavians, but it's been quickly spreading to everybody all over the world and it's time to give American fashion a bit of a Nordic twist!