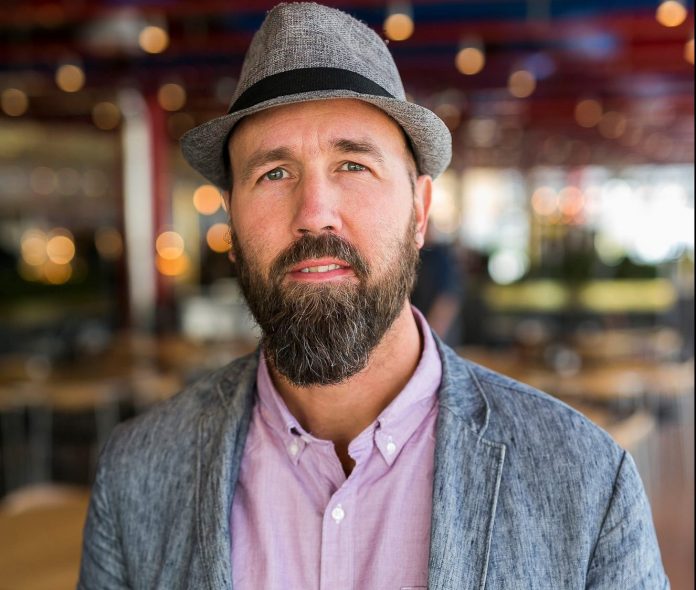 Lars Åkerlund is the entrepreneur behind the massive success FIKA NYC. This go-to coffee shop for Scandinavians in New York has also managed to grab the attention of Americans who now can immerse in Swedish culture by having a chokladboll, or even a semla paired with fine Swedish coffee.
For our very first Swedes we love -interview, we spoke to Lars Åkerlund. What were his first thoughts on New York? How did it all start? It wasn't an easy journey for Lars, but with his Fika empire expanding, it seems to have been all worth it.
Editor's note: The original version of this article was published on the 20th of February, 2017. Slight updates have been made. 
How do you think Americans view our fika tradition? Is it appreciated or are Americans just too busy to take time out of their day?
I've always believed that the Swedish tradition of fika is one that has the potential to be embraced worldwide, and I think in a hectic city like New York – allowing yourself a break and prioritizing quality is especially important.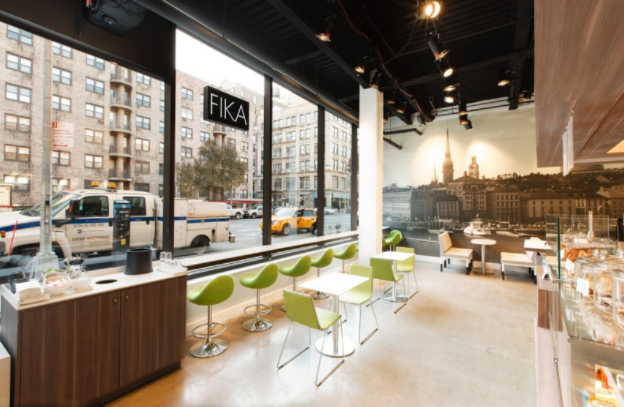 Lately, we have been seeing in Swedish media how the Princess semla has risen in popularity in Sweden. Did FIKA serve this? What were your thoughts on it?
We love watching the craze and the new trends that pop up in Sweden every year. It makes perfect sense to push the boundaries and play with traditions, and I think that's a great thing. For us, however, what is "traditionally Swedish" is already quite exotic in America. For that reason, we like to stick to the classics.
Did FIKA serve semlor for Fettisdagen (Fat Tuesday)?
Absolutely! Every year we bake fresh semlor and send to all our locations daily. People usually start calling and emailing us in December asking when the semla season will start.
Whats your next move in expanding the FIKA empire? Will people outsite of NYC be able to delight in some FIKA fika soon?
We'll certainly be expanding FIKA to other cities in the U.S when the time is right and ultimately – create a global brand. Our nearest developments, however, will be opening up a new location in JFK airport as well as in the new Saks Fifth Avenue Men's store in downtown New York. Our wholesale line of handcrafted chocolates and spreads is also growing rapidly, so that will be another area of focus for us this year.
Your favorite pastry?
I can never resist a semla.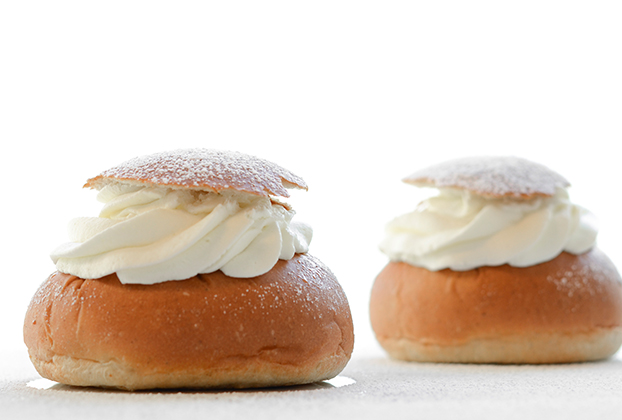 Tell us about how you came about to move to the US?
I visited my cousin here in 2001 and knew I had found my future home. I noticed that there, at the time, was a real lack of quality coffee, homemade pastries, chocolates, breads and beautiful cafes – all the things we take for granted in Sweden. I knew combining those things and introducing them to this city could be a hit, so I returned to Sweden and started saving up money to realize my dream.
What were your first thoughts on NYC?
It was everything I imagined and so much more. I fell in love with the energy and diversity of the city immediately. I also love the architecture here. While we certainly have many more old buildings in Stockholm, there is a bold mix of styles and architecture here on every block that really appeals to me.
What was the hardest part about getting settled in the States?
All of it was hard, but I wasn't expecting anything less. Opening a business with its many rules, regulations, and permits – it's all very different from Sweden. Getting my visa, finding a landlord who believed in my vision for FIKA and building the first location – nothing was smooth or easy, but it was certainly all worth it.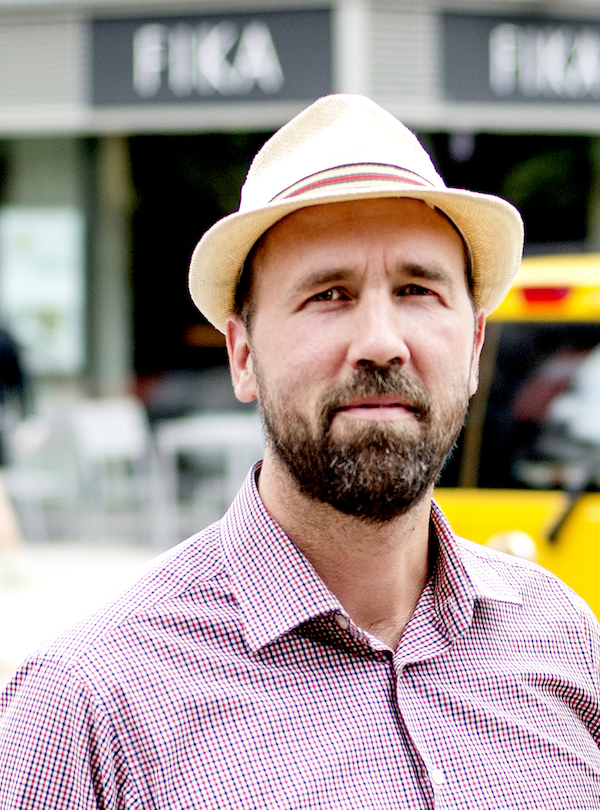 What are your tips to any Swede who wants to start a company here?
Do it! Not enough entrepreneurs take that step and I wish they would. New Yorkers are very receptive to great ideas and products, so you have a real opportunity to make your dream work. Just make sure you come prepared for some uphill battles and never lose sight of your goals.
Have there been any advantages or disadvantages of being Swedish when moving here/or working here?
I've only noticed advantages. I think Sweden is fortunate to have a "quality stamp" in the eyes of many other countries. I've found that people tend to associate Sweden with many great things which has been helpful for me. I also think Swedish people have a very high work ethic which serves you well wherever you are.
Your Swedish smultronställe?
Stockholm's archipelago. It is my heaven on earth.
Biggest cultural differences between Americans and Scandinavians?
Hierarchy and titles are much more important to the average American than the average Swede – corporate cultures tend to differ quite vastly. Swedish people are also a bit more reserved initially, and rarely share many conversations or personal information unless among familiar faces. I find Americans to be more open quicker off the bat and more conversational. 
Favourite NYC spots?
I enjoy running along Hudson River. I have a childlike obsession with Times Square at night. It reminds me of all the reasons why I initially fell so hard in love with New York.