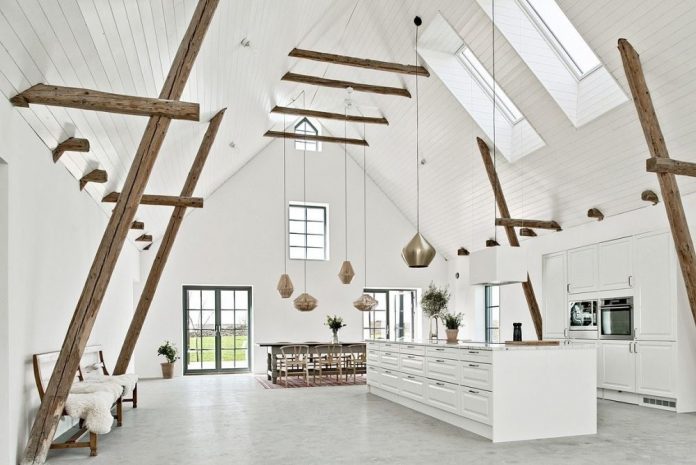 If you've been following Swedes in the States for a while, you know how much we love Scandinavian design (we even wrote a guide on how to make your home more Nordic)
If you're a fellow Scandinavian design lover, check out this amazing transformation of an old, dilapidated barn being turned into a clean and modern home. Located in Österlen, Sweden, the barn was built in 1901 and abandoned for many years before the talented designer and architect Jonathan Andersson brought it back to life.
Let's check out some of the things he did!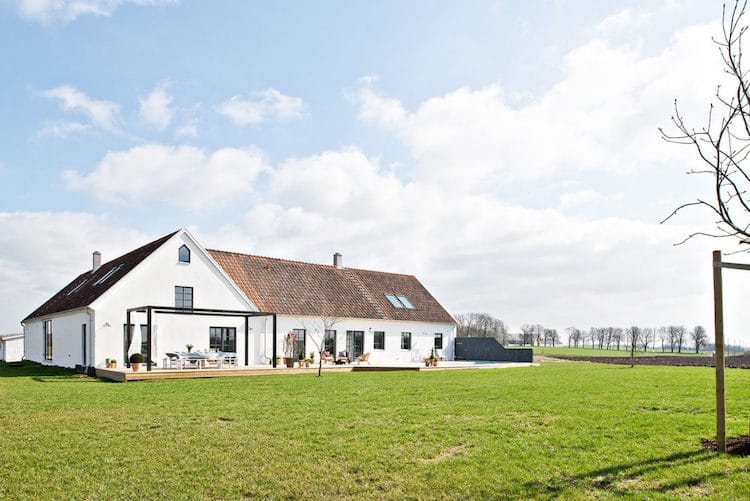 Although it looks very simple from the outside, the house has plenty of surprises when you open the door and step inside. The converted barn is in an L-shaped floor plan and has a total of 390 square meters (4,200 sq ft) of space.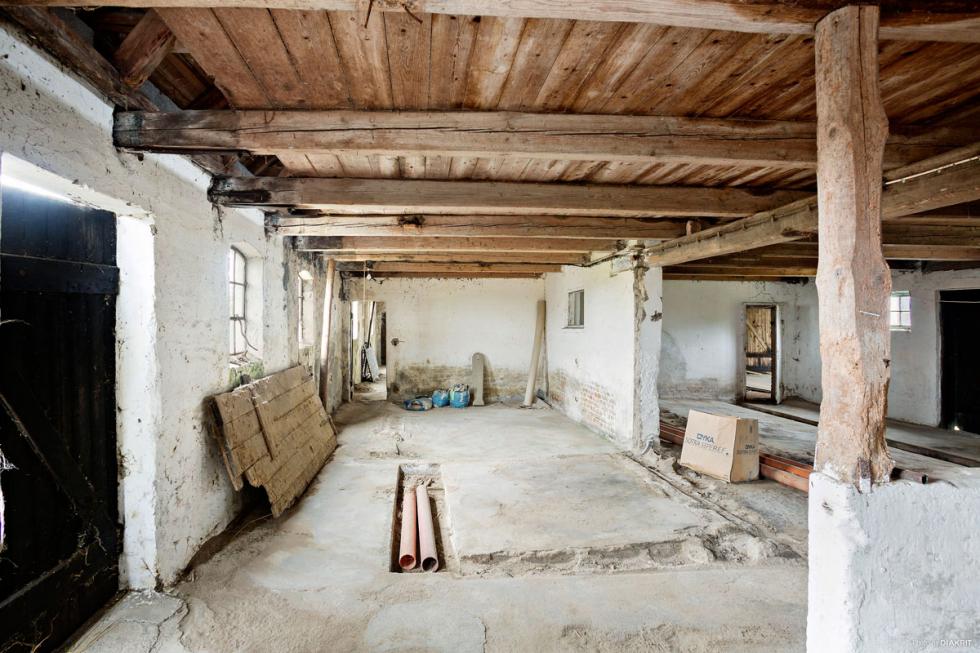 As you can see, the inside of the barn was in need of many repairs. The restoration took around 13 months to complete and everything inside — from the floors to the foundation, air conditioning, and electricity had to be rebuilt.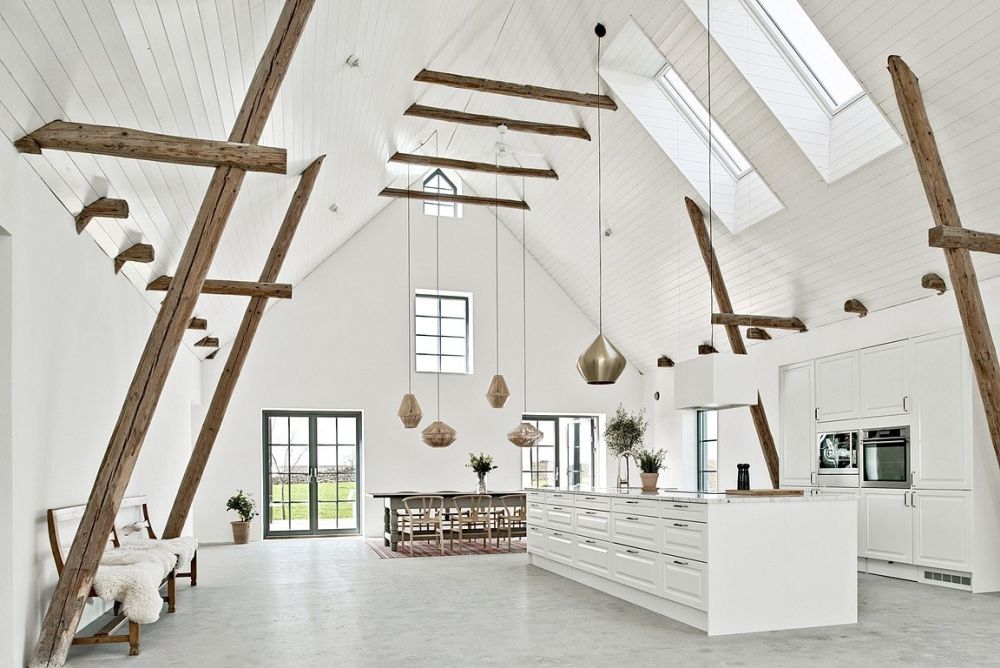 The entire interior features a lovely neutral color palette, with plenty of complimentary shades of whites, grays, and wood features.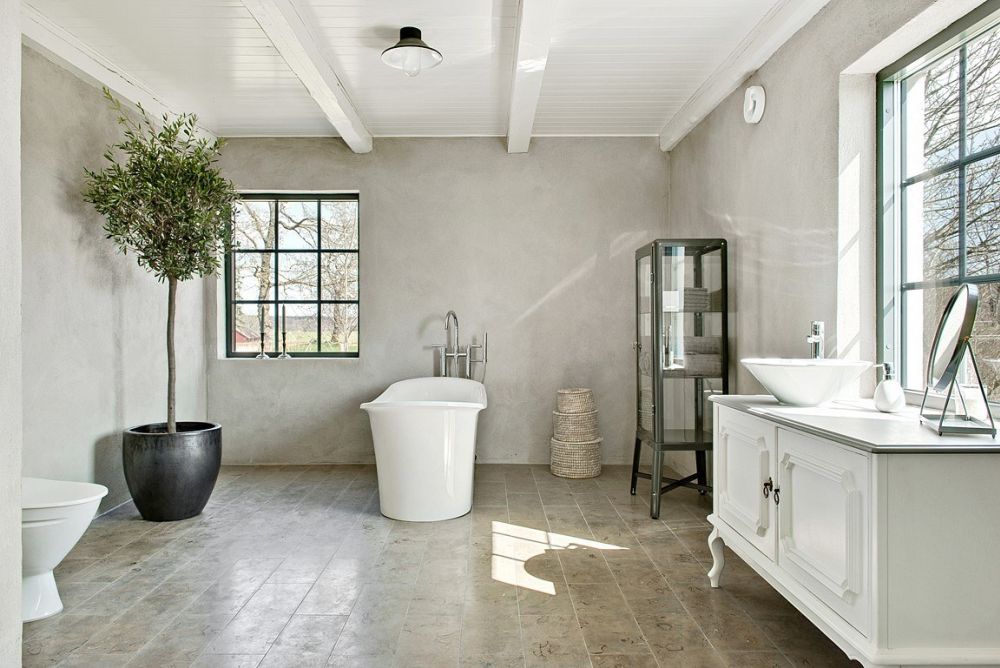 The property has 4 bedrooms and 2 bathrooms, which are split between two floors.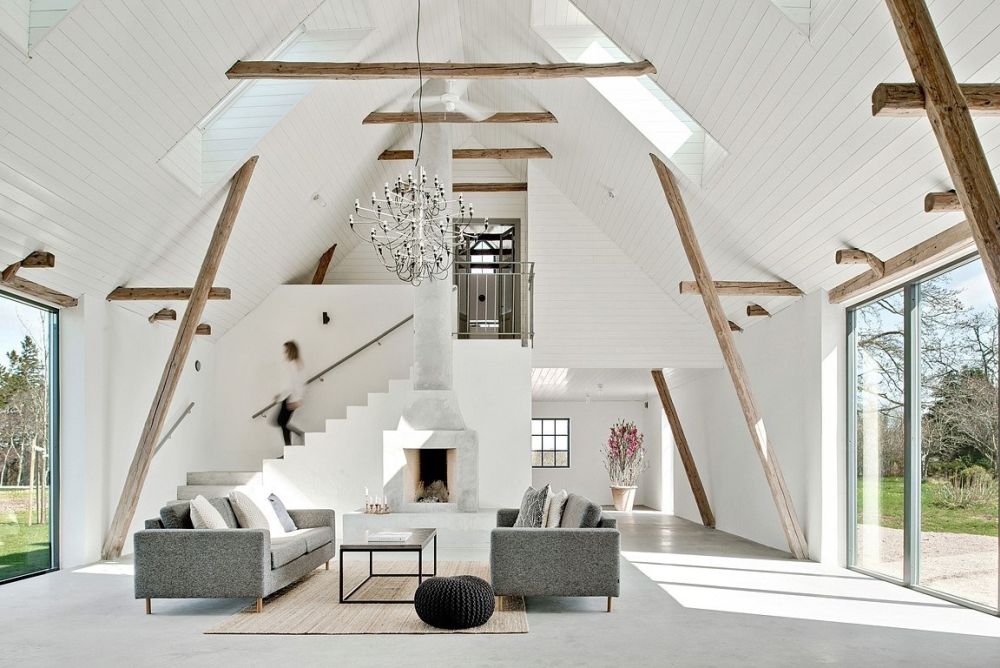 The barn has two floors and plenty of views of the surrounding fields. In fact, the ceilings are a whopping 6.8 meters tall (!!) and give the home an airy and open feel.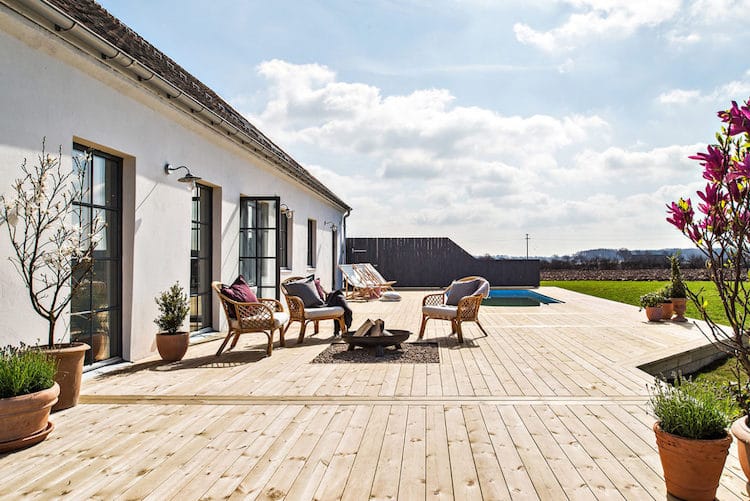 For those looking to entertain, there's an expansive deck in the backyard that contains a pool and fire pit. Small touches of trees and shrubs add to the overall aesthetic.
If you have any DIY home projects going on, don't forget to share your images and story with us!
And obviously invite us to your housewarming party.
This article was first published on October 12, 2018.