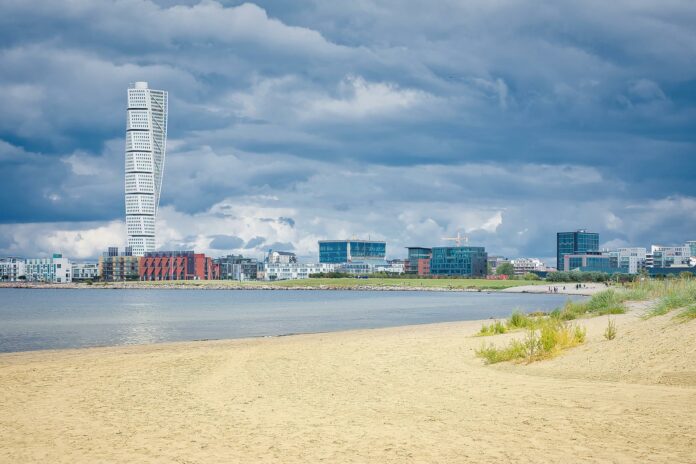 Malmö is one of the most underrated cities in Sweden. Normally looked over in favor of Stockholm and Gothenburg, Malmö is the third-largest city in the country and has a lot to offer visitors. There are historic sites, spacious green parks, interesting museums, and much more, all waiting for you to explore. Located on the coast of Southern Sweden, Malmö is a stone's throw away from neighboring Denmark, which it used to be a part of until the 16th century. These days, it's very much a part of Sweden, but you can visit Copenhagen from the city very easily by way of road or train.
If you're planning a trip to Sweden in the near future, Malmö is definitely worth checking out, as there are plenty of exciting things to see. No matter what interests you, you're sure to find something you'll enjoy. Before you travel, make sure you have everything organized and booked. There are many choices of Hotell Malmö throughout the city, but booking in advance is usually advised. Additionally, you should book if you're attending any events to make sure you have a ticket before you arrive. Here's our list of the best things to see and do when visiting Malmö.
Malmö Castle
Malmö is Scandinavia's oldest surviving Renaissance castle and, as you'd expect, contains a lot of history. It was first built in 1434 although it was mostly demolished before being rebuilt in the 1530s by King Christian III of Denmark. It was one of the most important strongholds of Denmark for many centuries and at one point housed famous prisoners, including the third husband of Mary Queen of Scots.
Seeing the castle from the outside is interesting enough, but inside you'll find some fascinating museum exhibits featuring more information about the castle as well as historical artifacts from over the years. In addition, you can find an aquarium, natural history museum, and art exhibit all within the castle walls. Outside of the castle, you'll be able to walk through the grounds, including some lovely gardens.
Lilla Torg
Lilla Torg, or little square as it's known in English, is a small square in the city center that houses lots of cafes, boutique shops, and restaurants. Its quaint, cobblestoned floors are perfect for a stroll or to enjoy a few hours of eating and drinking outside, especially during the warmer months.
In the 17th century, this location served as a grocery store for city residents, complete with bakeries and butcher shops housed in temporary huts. Today, you can find modern shops as well as markets and stalls during the busy season.
Two half-timbered structures from some of the first buildings constructed here in the 18th century can be found on the western side. The Hedmanska Garden on the south side, which also has a wooden frame and contains the Form/Design Center, dates from the 1590s.
Öresund Bridge
If you enjoy Scandanavian crime dramas, you might recognize the Öresund Bridge. This megastructure forms a link between Sweden and Denmark across the Sound. As the longest combined railway and road bridge in Europe, it extends close to eight kilometers to the man-made island of Peberholm. Here it transitions to a tunnel to complete the crossing to Copenhagen.
The bridge took five years to complete and cost €2.6 billion to complete. When it opened in 2000, it was one of the largest and most impressive engineering projects in the world. Today, it's still an impressive sight and well worth visiting, especially if you'd like to take a trip to Denmark. However, you will have to pay a toll to cross the bridge.