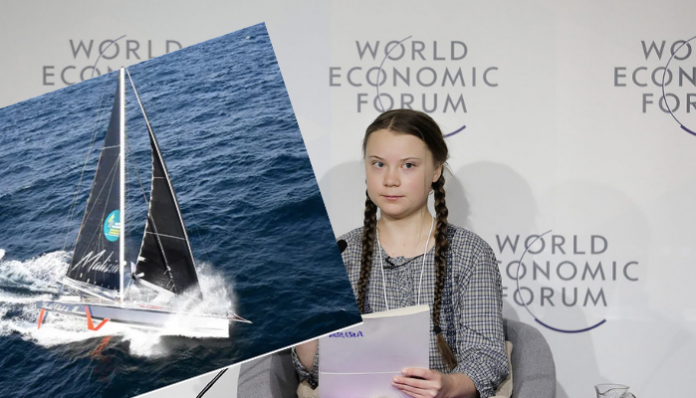 Greta Thunberg is having an exciting year, and it's about to get even better.
The 16-year-old, whose global campaign inspired thousands of students to skip classes to protest for action against climate change, refuses to travel by airplane because of the high gas emissions it produces. So what's an activist to do when there seems to be no other option?
She finds one!
Swedish climate activist, Greta Thunberg, has accepted a ride across the Atlantic by boat to attend two key climate conferences. The Swedish teenager will make the journey on the Malizia II, a high-speed 18-meter (60ft) yacht that was originally built to race around the globe.
"We'll be sailing across the Atlantic Ocean from the UK to New York in mid-August," she tweeted.
The high-speed yacht was built to compete in the 2016-2017 Vendée Globe race. The yacht generates electricity through solar panels and underwater turbines.
Thunberg and her father will make the crossing with captain Boris Herrmann, Monaco royal family member Pierre Casiraghi, and a Swedish documentary maker, Nathan Grossman. The journey is expected to take about two weeks, depending on the weather and water conditions.
However, this is not a roundtrip journey, as it is still unknown how the activist will return back home in Europe. The good news is that Greta is staying the Americas for 9 months, which gives her plenty of time to think of a return route.