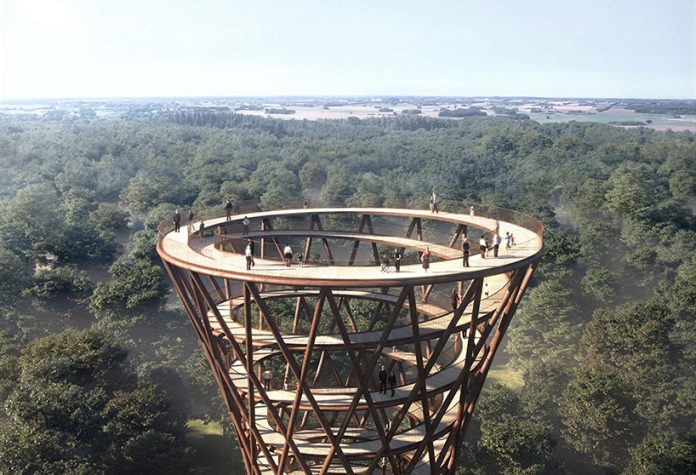 A new tower is rising in the otherwise pretty flat landscape of Denmark.
The construction of Denmark's latest attraction, a 45-meter tall observation tower, has just begun. "We will be the first of this sort in Scandinavia," said Business Developer, Kasper Larsen.
The tower will be the newest addition to the adventure park, Camp Adventure, who already offers treetop climbing paths and areal zip lines. The park is located in Haslev- an hour south of Denmark's capital, Copenhagen. It will be available for anyone wanting to walk or roll up the 600-meter-long wooden spiral, to the top, where you are offered a 360-degree view over the tree-tops.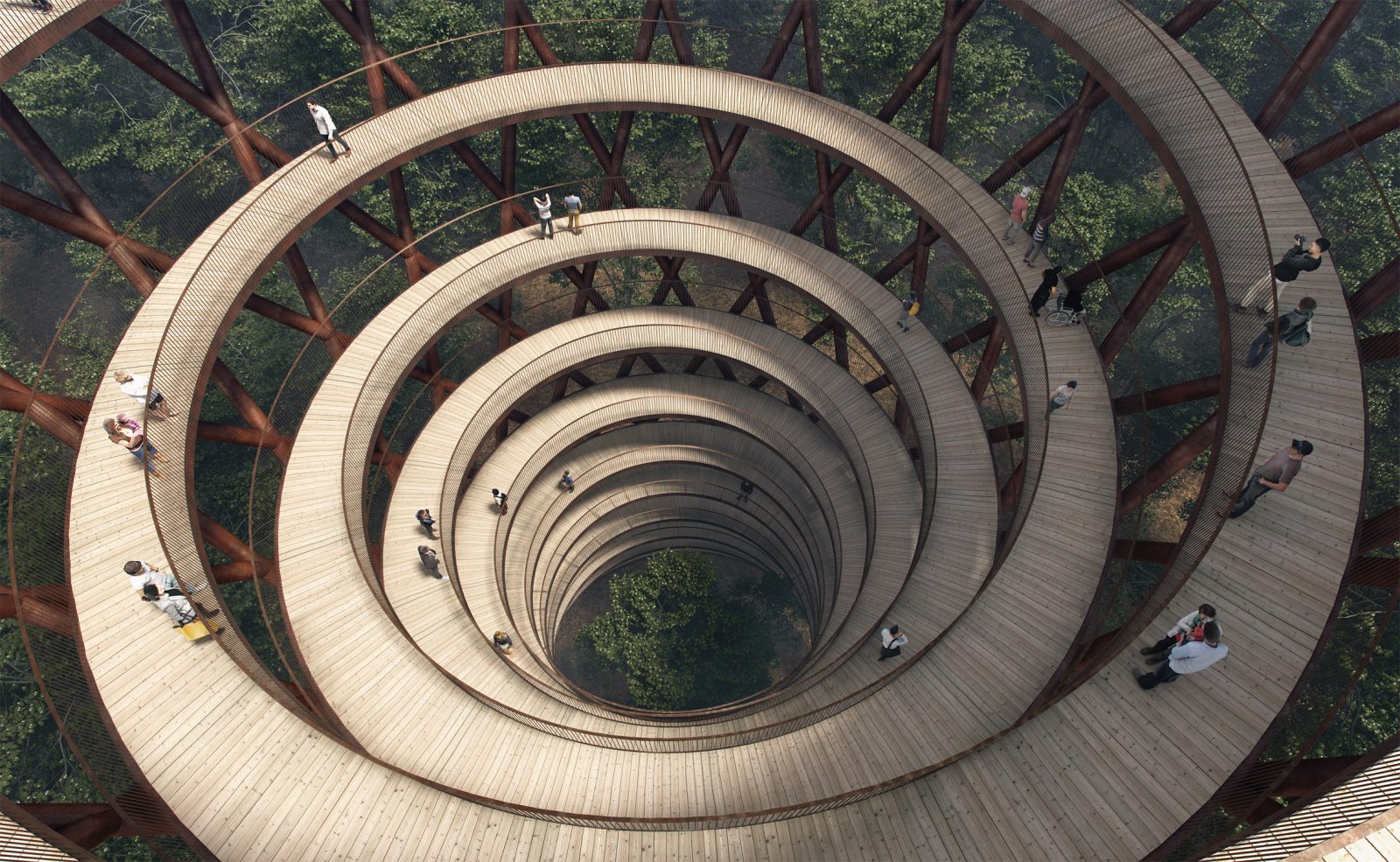 Shaped like an hourglass, this 45-meter observation tower is a design made by the architecture studio EFFECT. It is designed like an hourglass to provide structural support and it consists of corten steel, usually used for structural elements. Although this might be the first one of this sort in Scandinavia, there are similar ones built in London and Tallinn, according to The Deezen.
Expected to be finished in Oktober-November this year, "we are hoping for 100 000 visitors per year," said Larsen.