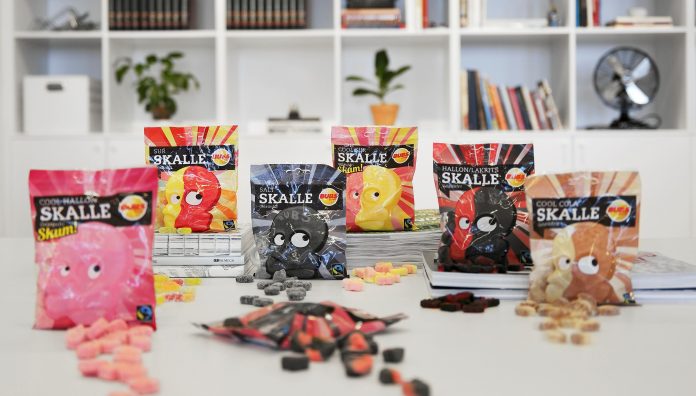 BUBS is the candy company behind some of Sweden's most beloved candy. 
Among them being "Hallonlakritsskallen" which directly translates to "The Raspberry/Licorice skull", and a few other divine goodies.
This sweet, Swedish success story started out as a family business created out of a dire situation and turned into one of the biggest candy companies in Sweden. Now they are ready to take on the U.S. market.
On their website BUBS writes this about their humble beginnings;
"The BUBS story" sounds like an award-winning movie title, doesn't it? Well, this is just a punchy headline. Like all the best stories begin so does this in a galaxy far far away…
Just kidding. What really happened is that in the outskirts of the town of Huskvarna, a family pawned their house to be able to manufacture candy. The year is 1992 anno Domini. Well, that's enough history for this time, but if you want the whole story you are more than welcome to look at our slideshow that contains approximately 14 354 slides. Welcome!"
Henrik Elfwing, the CEO at BUBS, was recently in Chicago for Business Sweden's fairly new concept "Try Swedish". For this conference, in particular, Swedish companies were invited to the U.S. to discuss what a potential expansion to the U.S. would look like, while also allowing participants to try their products.
BUBS candy, which can already be found in multiple stores in the U.S., such as Sockerbit, BonBon, and Huset, was naturally at the event.
Swedes in the States managed to get ahold of Henrik to get some answers on the candy giant's pending expansion to the States.
"BUBS was created in the middle of the financial crisis in 1992. The youngest son of the family graduated university with few opportunities available to him and the older brother was working with stationary mobile phones in cars," says Henrik Elfwing.
"The name BUBS was very creatively thought up by combining the first initial in the family members first names Bernt, Ulrik, Birgitta, and Stefan," he says.
BUBS started out by making hard caramels and fudge. By the turn of the century the company started taking off, and in 2001 they created the beloved and popular "Hallonlakritskallen", the Raspberry-Licorice skull. Bringing salt and sweet together in one candy.
And there is no doubt that this special candy is one of Sweden's most popular. The Raspberry-Licorice Skulls Facebook page has, to this date, around 300,000 followers, which is about 3% of Sweden's population.
We hear that BUBS is planning on expanding into the U.S, and if so, why?
Right now, we are in a position with the company, where we are looking at expanding to more markets than those we currently exist in. We are doing that in collaboration with Business Sweden. They help us with everything, background checks, local laws and regulations, and more. It's a great partnership. The United States is going to be one of our focus markets. It's a big market, and according to the Swedish government, Swedish export to the U.S. is definitely too low.
Are you looking to open stores in the U.S.?
We are looking to establish partnerships with various convenience stores and specialty stores to make BUBS candy a part of their product range. We are also looking at selling through Amazon since e-commerce is constantly gaining popularity. Swedes are well-traveled and are increasingly establishing themselves in other countries. They will usually try finding Swedish products, with online stores being the most accessible for them.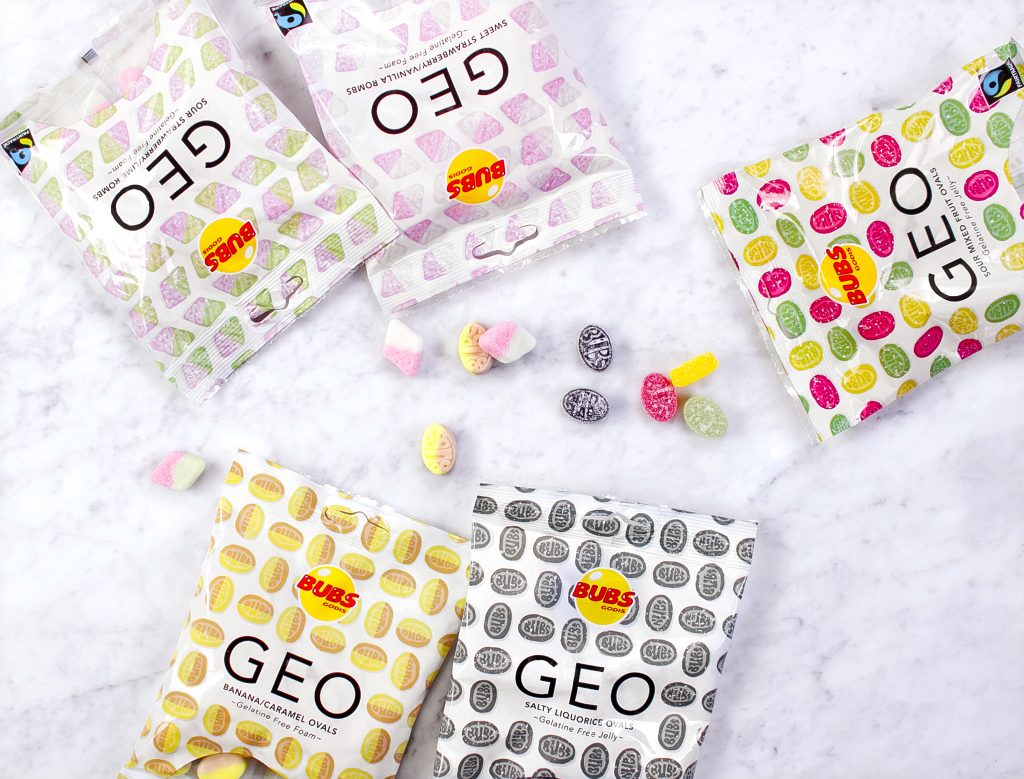 Why do you think Swedish candy is so popular internationally?
Swedes are good with tastes and flavors. We create a candy that speaks to a lot of people. There are a lot of different flavors, and made with great quality, to say the least. In Sweden, the consumer has very high standards and because of that companies has to create great products. We have to be on top with everything from the impact our product has on the environment, the sustainability, fairtrade certified, right ingredients, and so on.
It's hard to believe that a population as healthy as the Swedes consume as much candy as they do. But corporations like BUBS, take their responsibility and make sure to inform their consumers not to eat too much and to stay active. They know that the average Swedish consumer finds it important to be healthy. They encourage staying active and collaborate with sports clubs and other organizations to promote sports and a healthy lifestyle.
When asking about the differences between the US and Sweden, Henrik says: 
Swedes are very much about the "lagom" lifestyle. Lagom is best. We eat a lot of candy but we are also very active and healthy, in general. We at BUBS, don't make our candy sugarfree the way some American brands do, it just doesn't taste as good, but as long as you keep a healthy lifestyle, enjoying candy once in a while isn't a problem.
I also think there is more of a dessert-eating culture in the U.S., which would be a big part of the so-called "hidden sugar". People forget how much sugar is in these desserts and most consumers in the U.S. are not as informed about sugar as most Swedes are.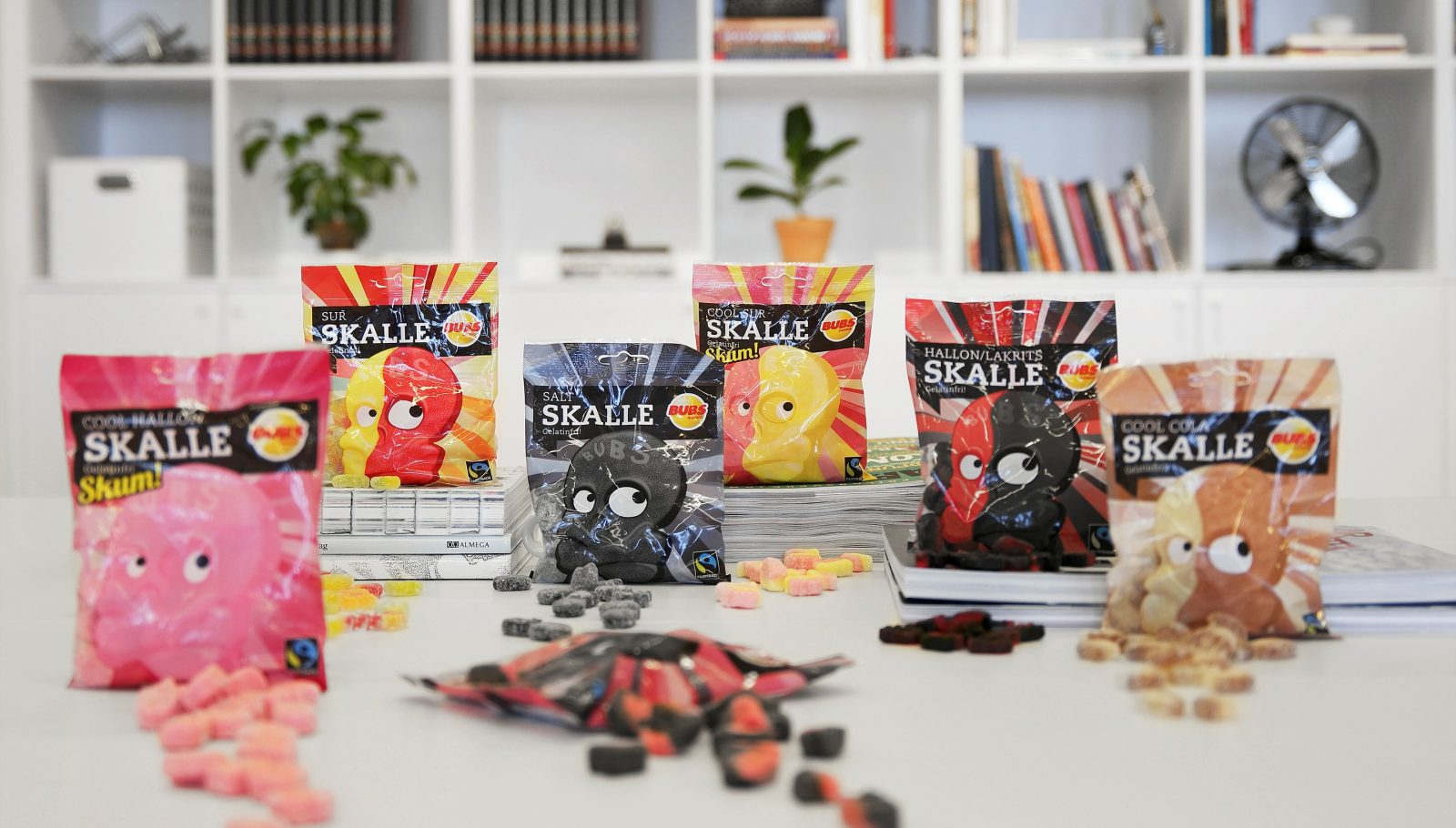 Which of your products do you think will be the most appreciated in the U.S.?
The packaged candy. Because of the many health regulations surrounding food, there are many barriers to overcome. Therefore, it's better for us to enter the market with our wrapped candy. I think the Americans will like it because it's innovative, entirely vegan, fairtrade certified and a texture that we think both Americans and Scandinavians will appreciate.
Where in the U.S. can we expect to see BUBS next?
We are going to start on a small scale in various locations. The Midwest and the West Coast are known for being open to new products, New York as well. If I've been correctly informed the west coast attitude towards vegan candy is generally pretty good, and a lot of Scandinavians live there, which we think will be helpful.
This interview originally conducted in Swedish and translated into English.