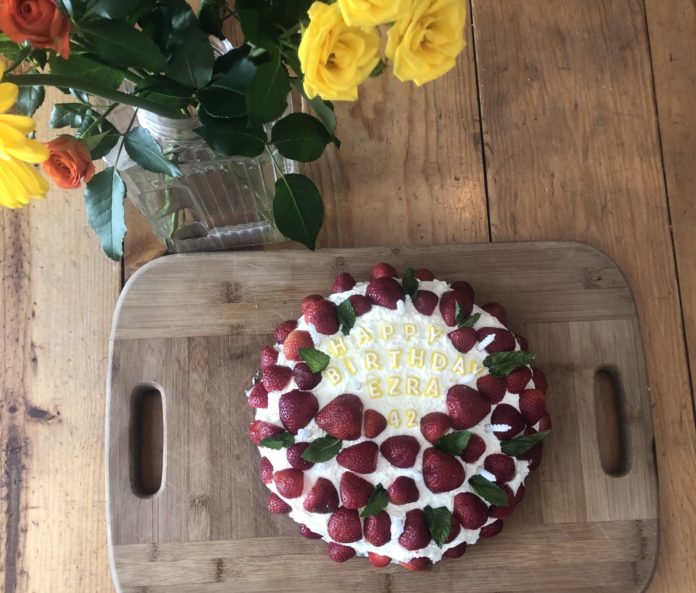 Bulle Bakery is the former Los Angeles, turned Lake Arrowhead bakery exclusively specializing in Swedish cinnamon buns in different variations. One half of the married duo behind the success story, Sarah Reich created a her own twist on a classic Swedish summer cake in time for husband Ezra's birthday.
As one of Swedes in the States corporate friends and supporters, Sarah was happy to share her strawberry cake recipe with our readers.
Hoppas det smakar!
Sponge Cake
Ingredients
4 eggs
0.8 cups of sugar
1/2 cup of flour
1/2 cup of potato starch
1 tsp of baking powder

Directions
Set the oven to bake at 175 C/ 350 F and grease a round springform, preferably with a detachable bottom. Dust over the grease with flour.

Whip eggs and sugar together with a mixer for about 3 minutes.

Mix flour, potato starch, and baking powder in a bowl and sift the egg and sugar mixture into the flour mix. Blend together the mixtures carefully with a spatula until the batter is smooth.
Pour the batter into the springform and bake for about 30 minutes. Keep an eye on the cake and make sure it is properly baked by sticking a fork in it and making sure it's entirely dry.
Let cool until the cake is cold. You can make the sponge cake the day before assembling the strawberry cake.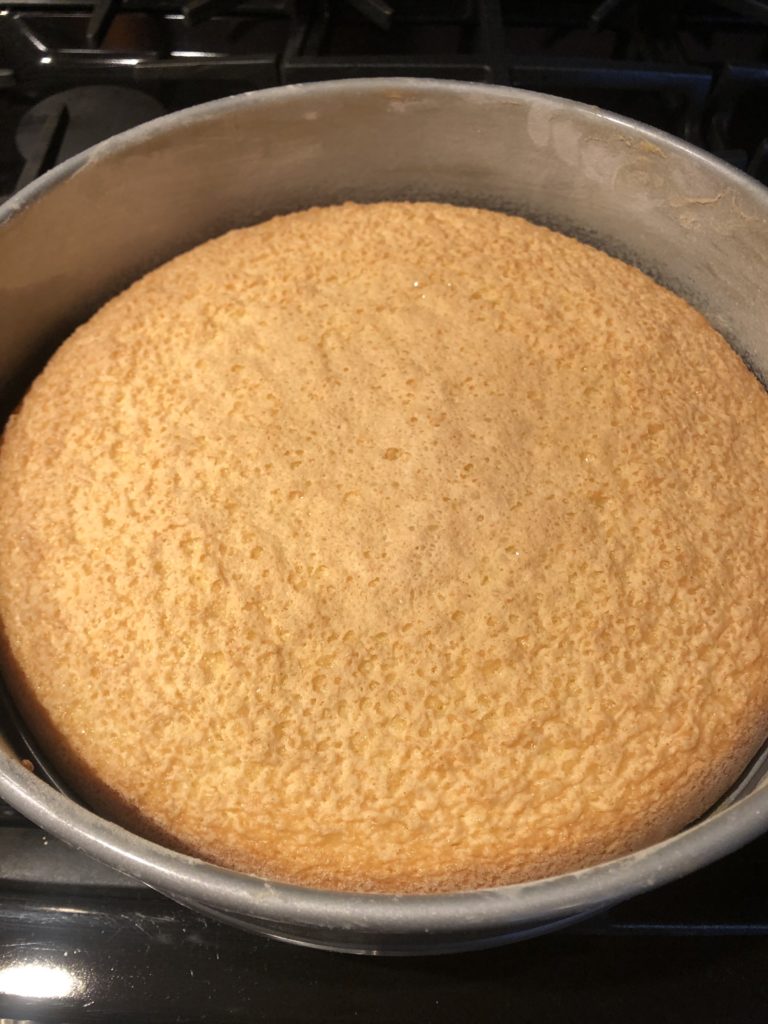 Vanilla Custard
Ingredients
0.8 cups of 2% milk
1-2 tbsp of sugar
1.5 tbsp of potato starch
2 egg yolks
1-2 tsp of vanilla sugar
Directions

Mix milk, sugar, and potato starch in a saucepan. Add the egg yolks one by one while stirring.
On low heat, whip everything together to a smooth mix and keep stirring till the mix thickens. Once it thickens, remove it from heat.
The custard should not at any point get so hot that it boils.
Stir in the vanilla sugar and let the mix cool before using it on the cake.

Assembling the Strawberry Cake
Ingredients
1.2 cups of heavy whipping cream
1 tbsp of vanilla sugar
1/2 cups of liquid from canned fruit
1/2 cup of strawberry jam
1-2 packets of fresh strawberries


Directions

Whip together the whipping cream with the vanilla sugar. If you don't have vanilla sugar, just using the heavy whipping cream is fine.

Cut the sponge cake into 3 separate pieces, and put the bottom part on a plate.
Spread the vanilla custard on the bottom cake and put on the next layer of cake.

Pour the fruit juice on the second layer and spread out the strawberry jam on top. Add the top layer of sponge cake.

Take the whipped cream and spread evenly across the cake. Rinse and cut the strawberries in half and decorate the cake.
This article was originally published on August 21, 2020 and has since been updated.