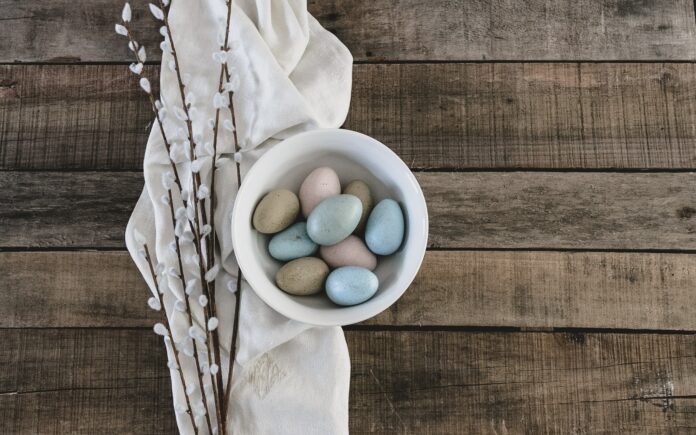 Looking to bring some Scandinavian influences to your Easter this year? We've compiled a list of the most important decorations, foods, and drinks to have in your home to give you a little feel of Sweden.
This article contains some ad links. Consider ordering from them to support the Swedes in the States community.
Pussy willow branches
If you can't find pussy willow branches at your local flower shop or grocery store, Amazon has a wide variety of artificial pussy willow branches.
---
Attach these feathers to your pussywillow, or any branches that you might have around, for the ultimate easter decoration.
---
Easter Egg with candy
There are a couple of stores where you can still get a traditional Swedish Easter Egg and fill it with candy:
Bon Bon – a Swedish Candy co
Sweetish
Sockerbit
Swedes in the States have also partnered up with The Scandinavia Box where you can get the chance to win a Swedish Easter Egg filled with candy – the contest will be live this weekend, so be sure to follow The Scandinavia Box on Instagram.
---
Snaps
One of the most important items at the Easter table for Scandinavians. Finding good Scandinavian snaps in the U.S. is hard but you can find Akvavit in stores like Drizly and Total Wine.
---
Is there anything equally as loved and hated as pickled herring when it comes to Swedish food? Probably not. If you can't find pickled herring at your local store, the Swedish brand, ABBA, can be found on Amazon.
---
Easter Food
The highlight of any holiday must surely be the food. Swedish Easter food is no exception. Apart from the Herring, we gathered a few of our favorite recipes below that will fit right into your Scandinavian Easter:
and don't forget to top it off with some dessert:
Glad Påsk!