Ever dreamt of going to the paradise islands of Hawaii but don't feel like the money will last? Or maybe you're not sure what to do?
Here are my best tips for a cheap and exciting trip!
Where do I stay in Hawaii on a low budget?
Hotels can be really expensive on Oahu, just like everything else. One tip is Airbnb. It's the perfect mix of the comfort of a hotel and the freedom to stay in someone's house. Hostels are the cheaper option and can be found mainly around Waikiki from around $28/per night. For anyone wanting a little more of an adventure and love to meet new people, I suggest Couchsurfing.
What is Couchsurfing, you might ask?
Couchsurf is a community of people lending out their coach to other travelers for FREE. Yes, you heard that right, all you have to do is to become a member on their website and t you are good to go. This has a little twist to it though: Like I said, this is for anyone looking to meet new people. If you are not very social and chatty this might not be for you. Part of Couchsurfing is the cultural experience and meeting new people, and not just a free place to crash.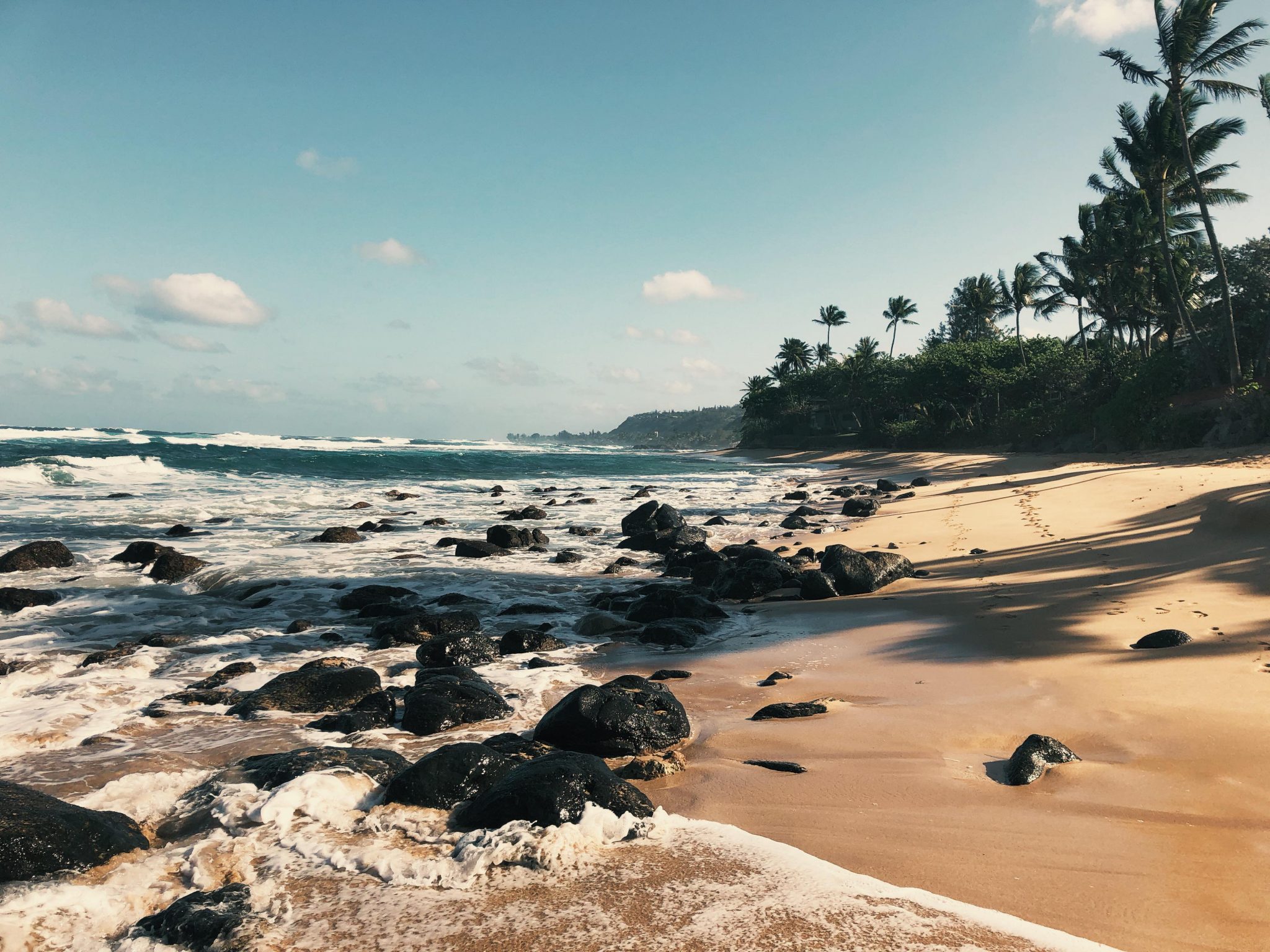 Waikiki – the city the never sleeps
Let's start with the famous Waikiki. This is where most of the tourists gather, sunbathing on Waikiki beach or taking a stroll along the shopping streets where you can find everything to shop or eat.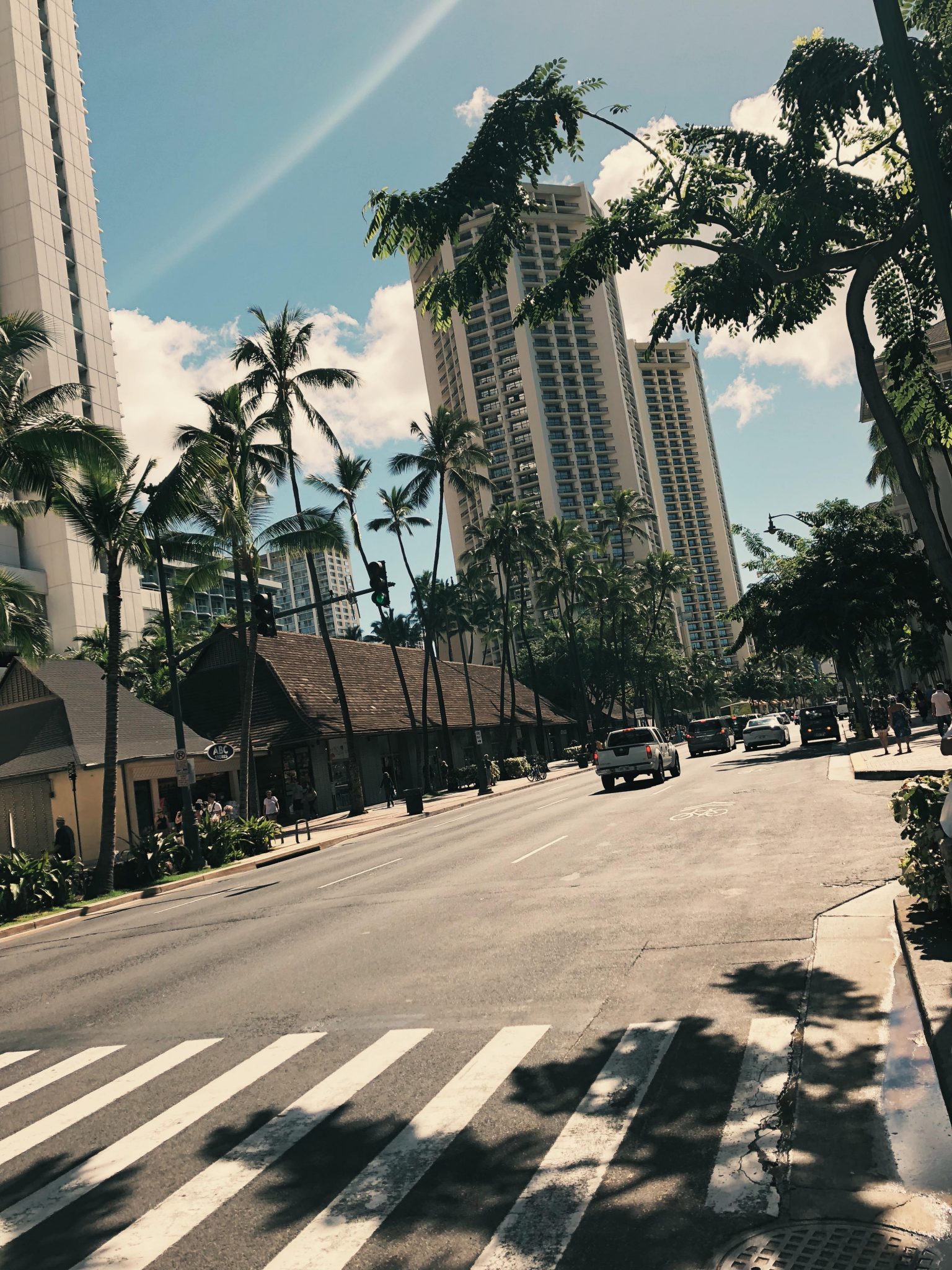 For the Beach Lover
Mermaids caves
The Mermaid Caves are hidden caves under the rocks on the shore next to Kalaniana'ole Beach Park, where the water comes in from the ocean and the bottom is filled with beautiful shells. Inside, the water is glowing and you feel just like a mermaid down there. Be careful going down though, and make sure you have someone to help you get up from the caves since this might be a bit tricky.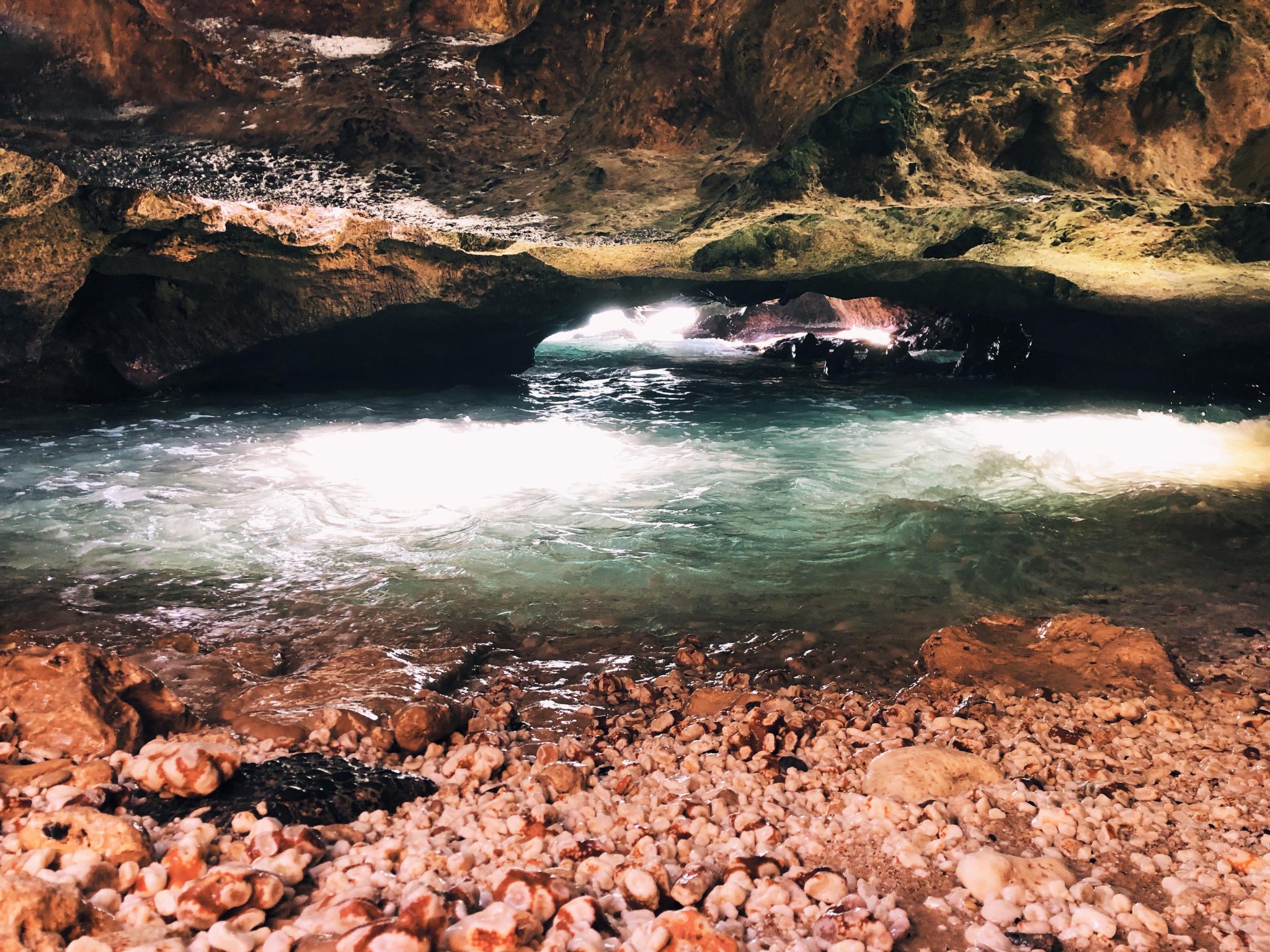 Sandy Beach
This is a beautiful beach on the eastern side of the island with good waves for surfing. There are always plenty of food trucks parked here, so you don't need to pack any lunch for this beach.
Turtle Beach
Getting to this beach up on the north shore can be quite tricky. First off, there are no signs that say where this beach is but you can find it on Google Maps. Second, when you arrive all the signs tell you that you can not park there, but everyone does anyway. Just wait until 10 am and the place is packed with tourist trying to get the glimpse of the famous turtles.
Shark's Cove
Sharks Cove has been rated among the top 12 Best Shore Dives in the world. If you love snorkeling, this is a great place to stop by. Make sure to get here before 9am since parking spots tend to fill up quickly.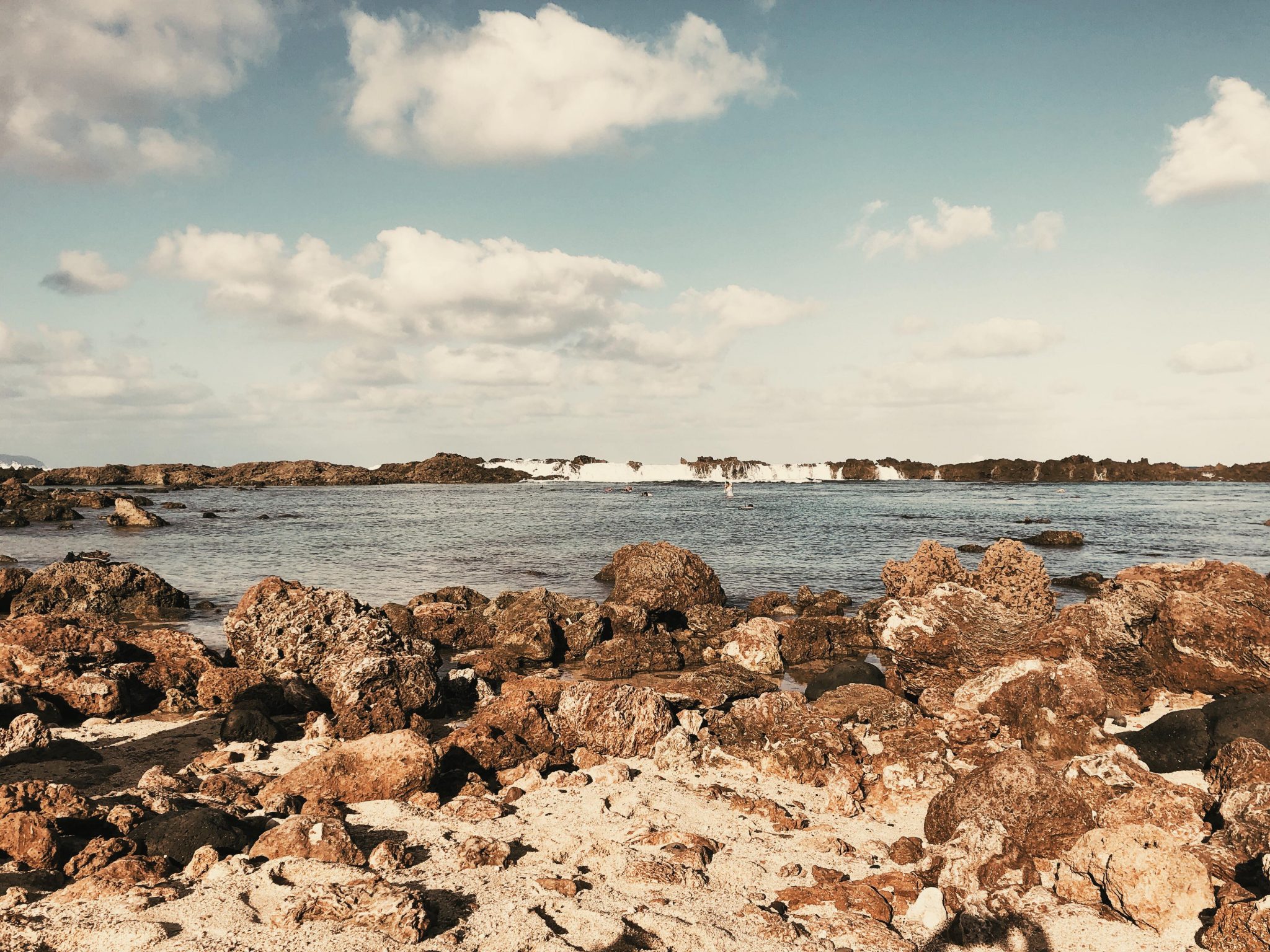 Kailua
Kailua is a nice quiet town on the eastern side of the island where not so many tourists go. The famous picturesque Lanikai beach is located here as well as Kailua beach where the water is nice and quiet. This is a perfect place for renting kayaks or paddle-boards. While in Kailua, don't miss out Kimo's famous Macadamia nut sauce on his delicious pancakes at Boots and Kimo's.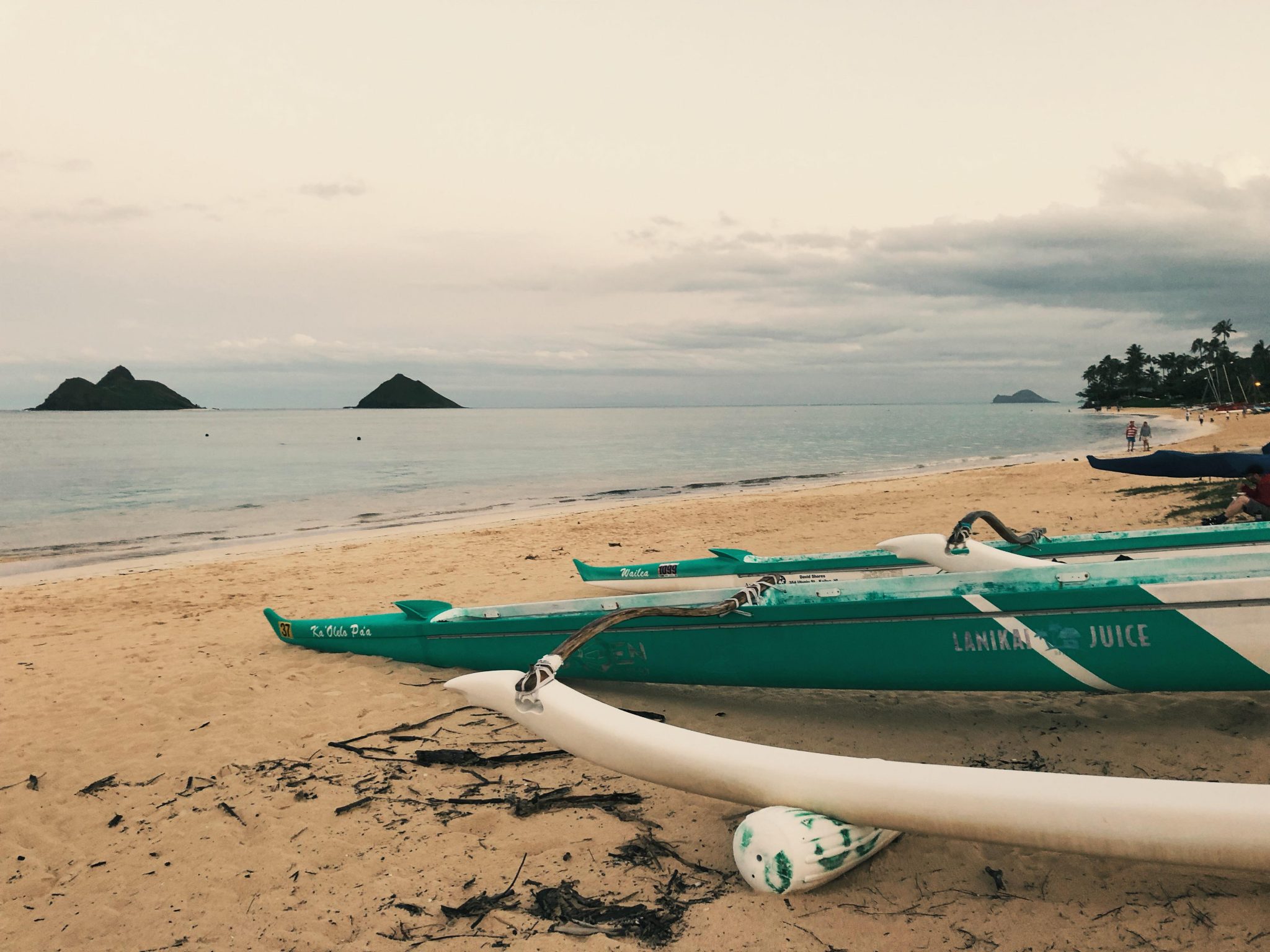 For the Hiker
Jungle Hike
If you are into hiking and want something a little more challenging where you feel like you are in a Tarzan movie, definitely go for Mt Olympus. This is one of Oahu's best hikes. It takes you through a rainforest and up in the mountains, surrounded by jungle and amazing views. It is a bit of a challenge and this 6-mile hike takes about 4-5 hours but is definitely worth it once you get up there.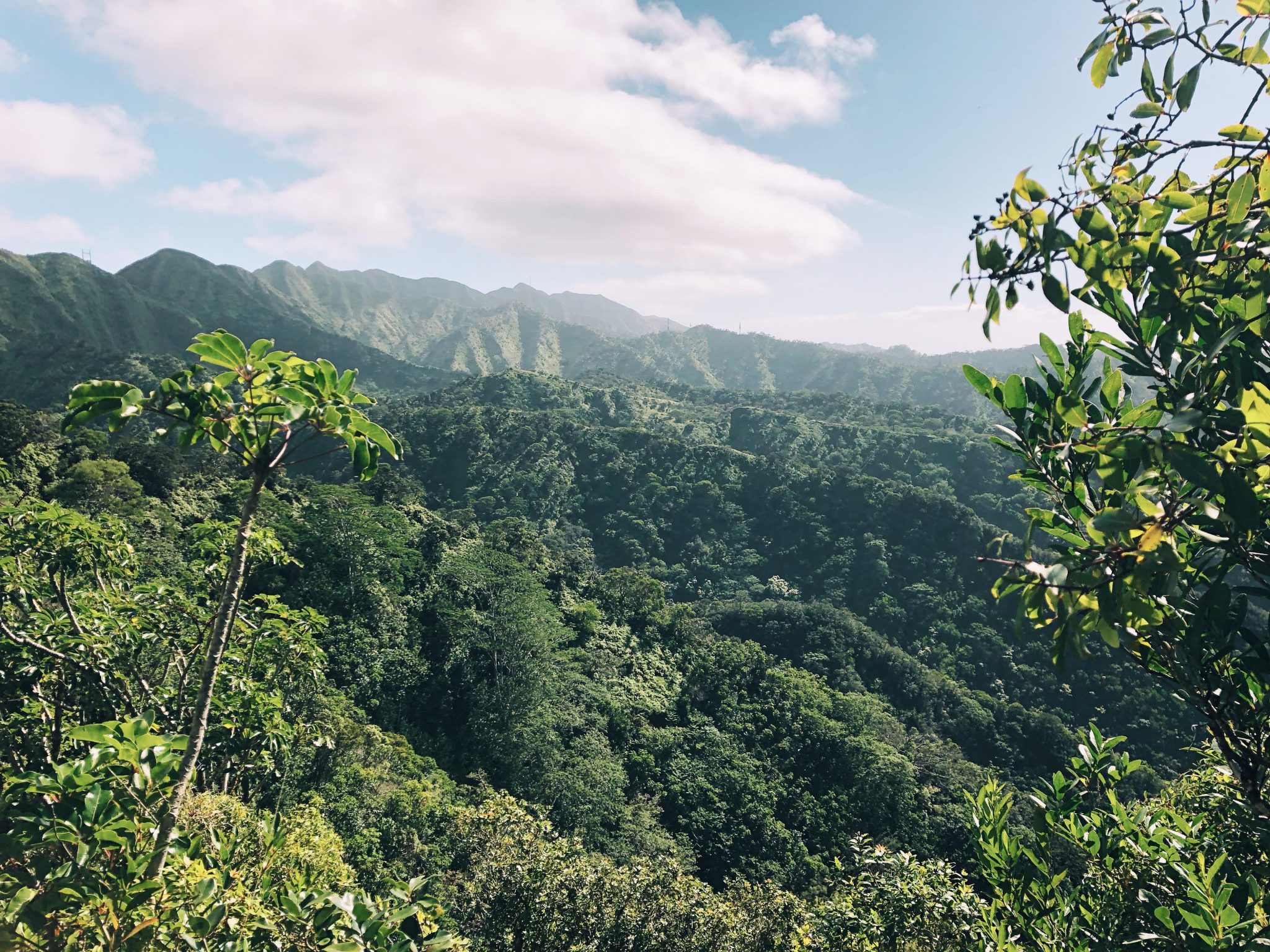 Manoa Falls
Parking here costs $5 and it is open from 8.a.m- 4.p.m. The falls itself is not so ravishing and actually quite small and a lot of people take this little hike to Manoa Falls but don't let this scare you, the 0.8-mile hike through the jungle is amazing.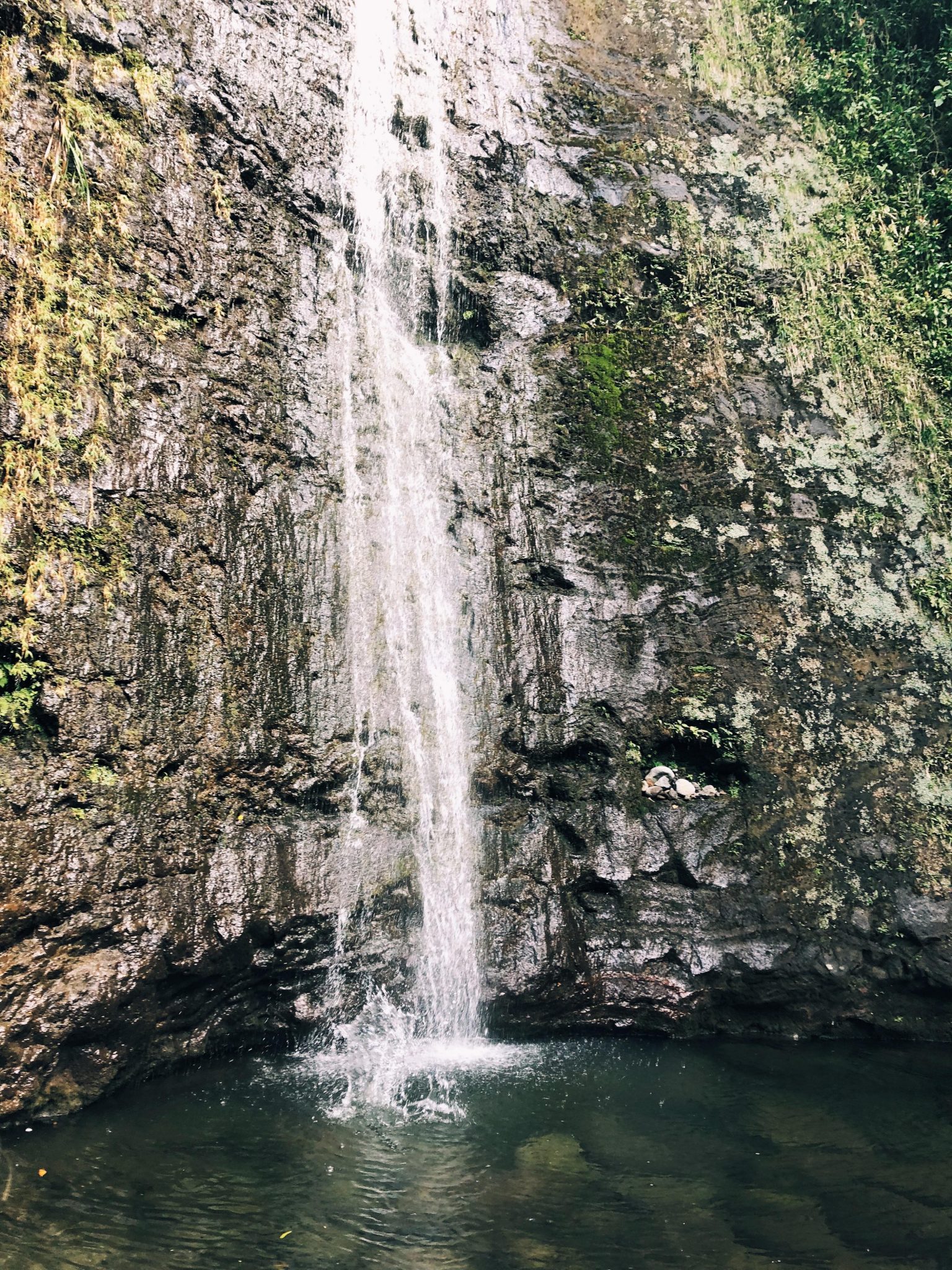 Koko crater trail
This trail leads up an old abandoned railway and is quite the workout to reach the top of the Koko head crater. The trail is steep and about 1.8 miles long.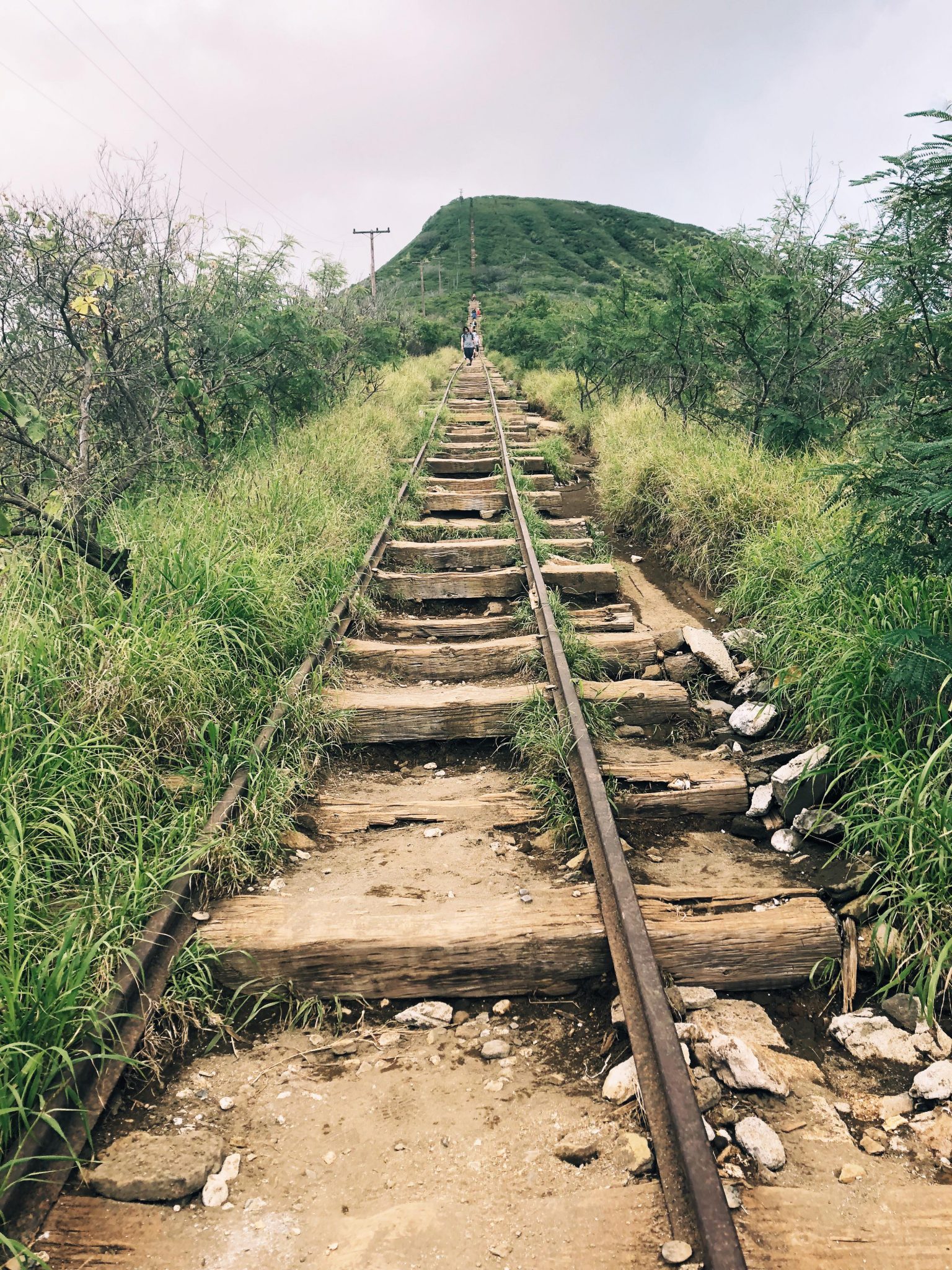 Hanauma Bay Hike
Going up towards this hike there are signs saying that you are not allowed to pass, but the guards say it's fine and the only hike that you are not allowed to take on Oahu is the famous "Stairway to Heaven". This hike takes you up and around Hanauma bay with the view over the beautiful bay that is perfect for swimming and snorkeling. The hike is free but if you want to drive down and visit the bay the charge $7/person.

Ho'omaluhia Botanical Garden
A botanical garden that is open and free to the public. Take a drive through the rainforest below the mountains and stop by the visitor section for a little stroll down to a gorgeous lake that is located in the middle of the garden.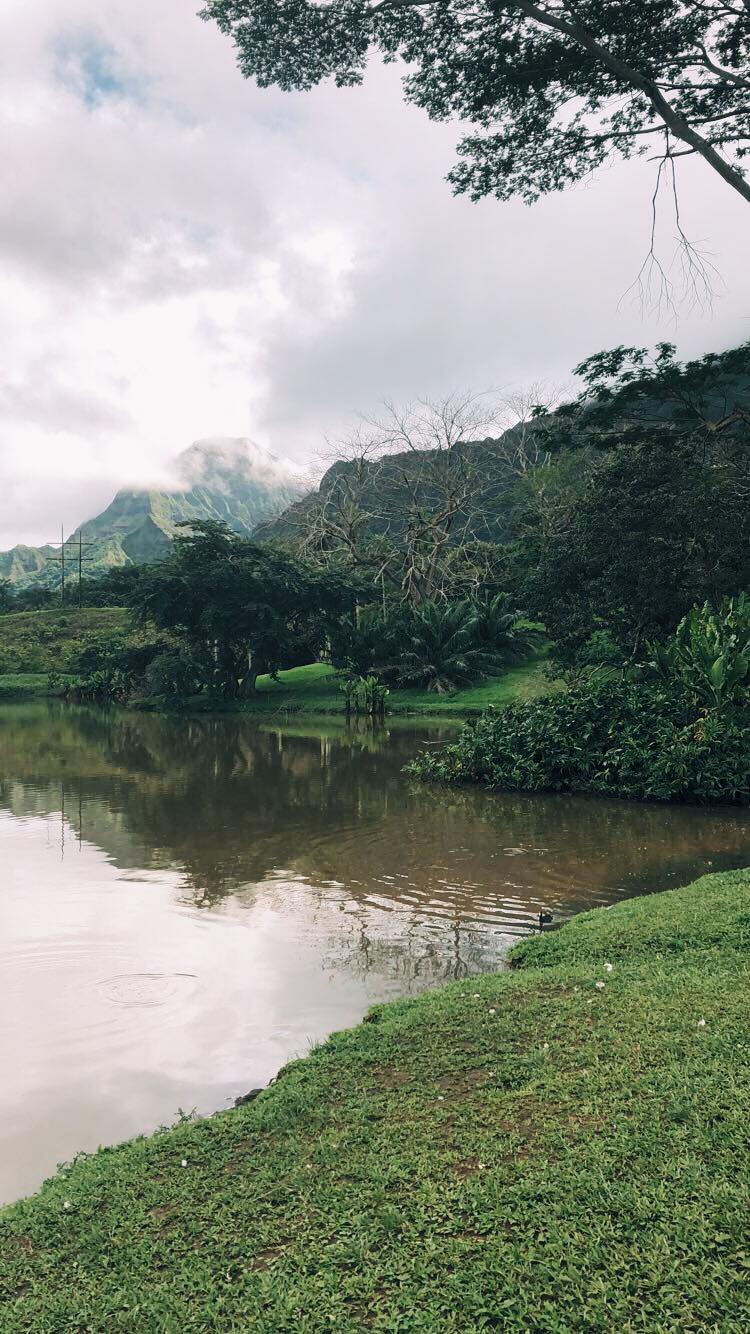 Tropical farms
Definitely worth a drive-by, especially if you are a coffee and nut lover. When you go inside you can try their famous macadamia nut coffee and lots of different macadamia nuts for free. It is located close to Waikanae on the east side of the island.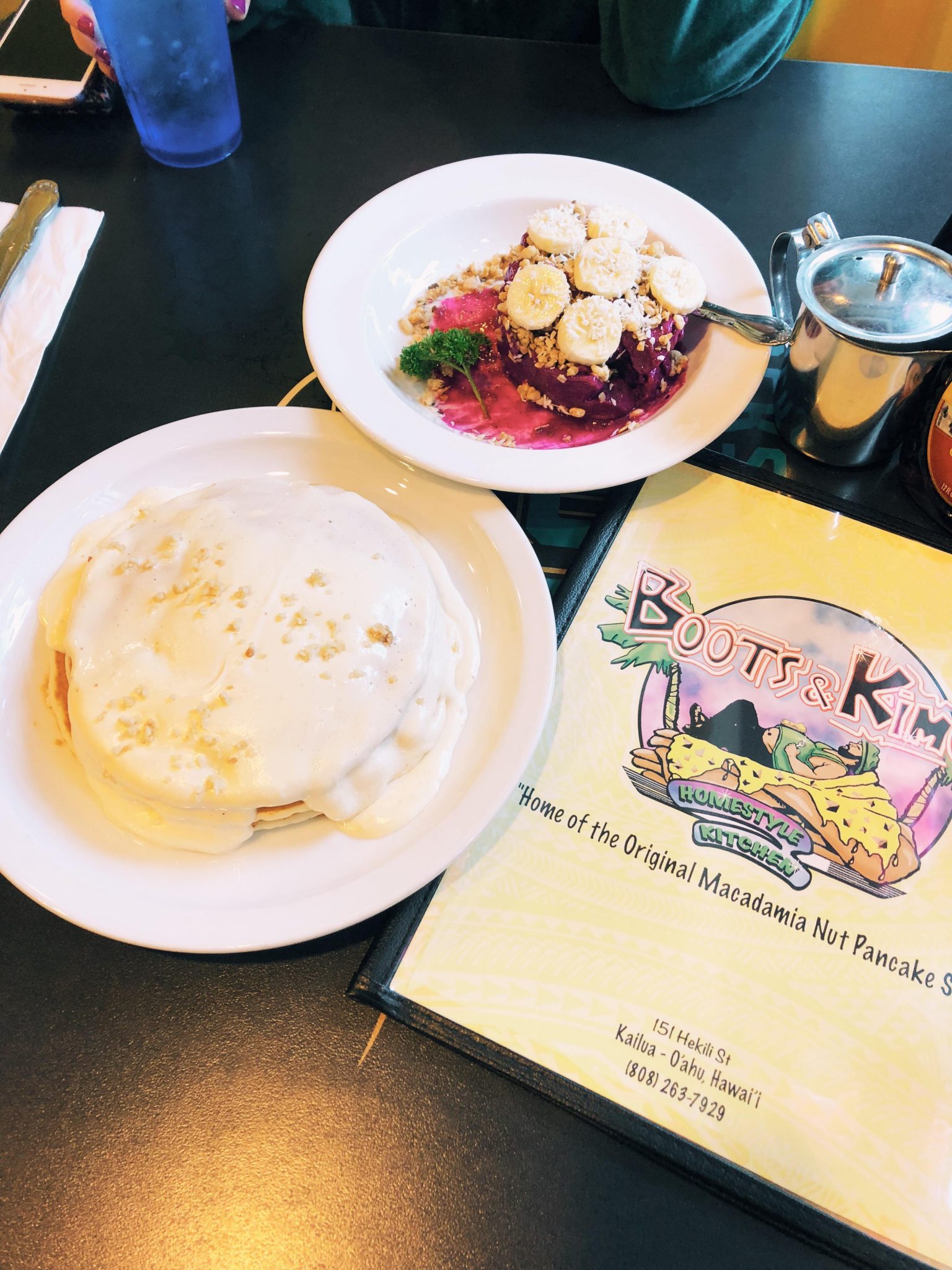 How to get around the island
My best tip for getting around the Island is definitely to rent a car, this way you can reach any hidden cove or secret spot you want. There are buses that go around for $2.75/one way or $5.50 for a day pass, you can find more on prices and routes here.