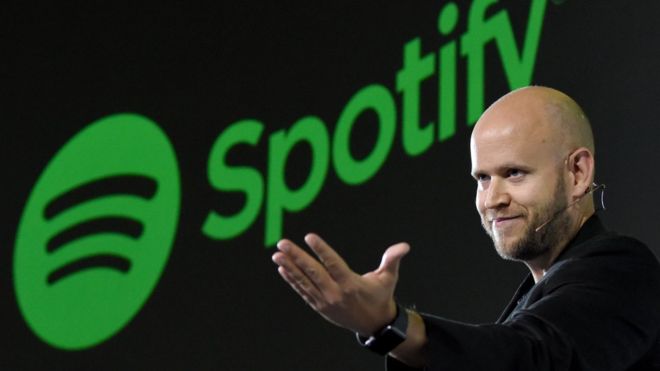 Spotify had an unusual initial public offering (IPO), unlike traditional IPOs, the Swedish tech company chose to not hire investment banks as underwriters.
The company will not be issuing new shares or seek to raise money through the process of going public. The IPO gives investors the opportunity to buy and sell shares in the Swedish music streaming service on the New York Stock Exchange's first-ever direct floor listing. By choosing a direct listing, employees and longtime shareholders could sell the stock immediately whereas, for a typical IPO, they'd have to wait for the share lockup period to end, to sell their shares.
Even the start of their IPO had an unusual twist – the New York Stock Exchange raised the wrong flag outside their building. Under Spotify's banner, two American flags and a Swiss flag hung for a few minutes before they changed it to the Swedish flag.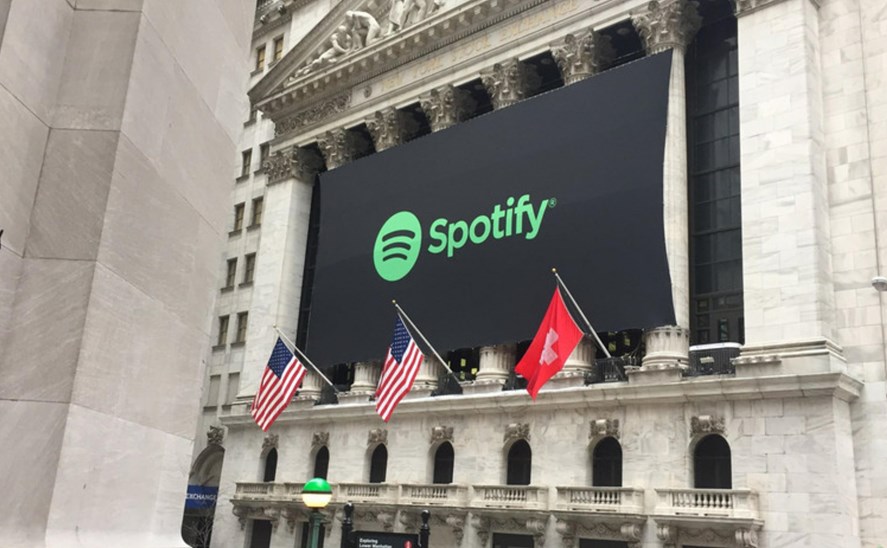 The stock opened at $165.90 per share, giving Spotify a market value of nearly $30 billion.
Spotify's market value makes the music-streaming company more valuable than many other popular internet companies, including Twitter ($21 billion); online storage company Dropbox ($13 billion) and Snap ($17 billion).  Spotify's competitor, Pandora Media, has a market cap of $1.2 billion.
Spotify had 71 million paying users at the end of 2017, a raise from their 48 million paying users in 2016. The company's monthly active users, which includes paid and free users, makes up for a total of 159 million.