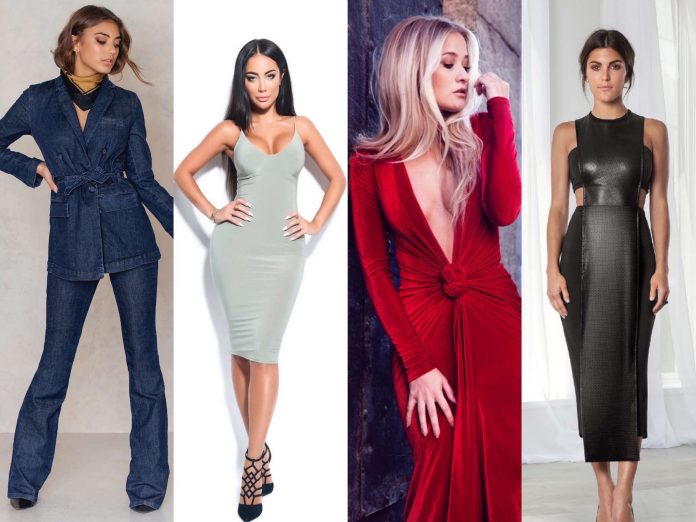 Are you on the look out for some fashionable and trendy new brands this year? Are you not to sure which designers to invite in to your closet?
No worries, I got you covered. Simply read my list of the hottest Scandinavian designers and brands that got all the Swedish ladies going crazy right now. 
Acne Studios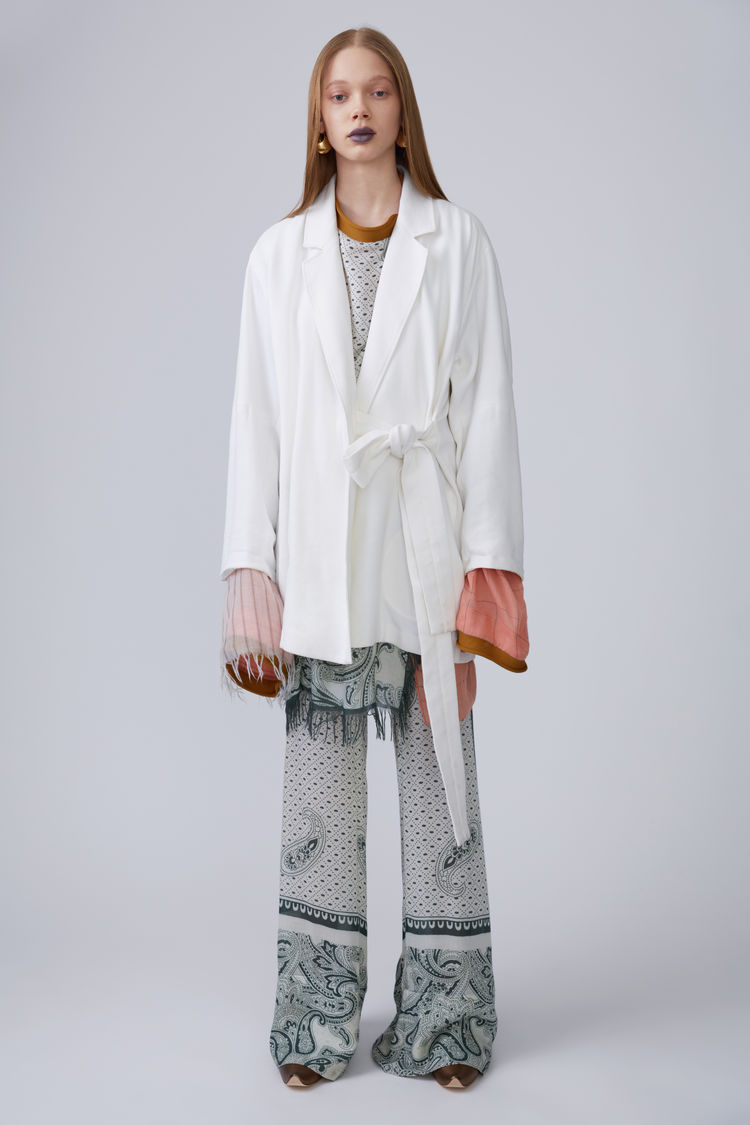 Jacket here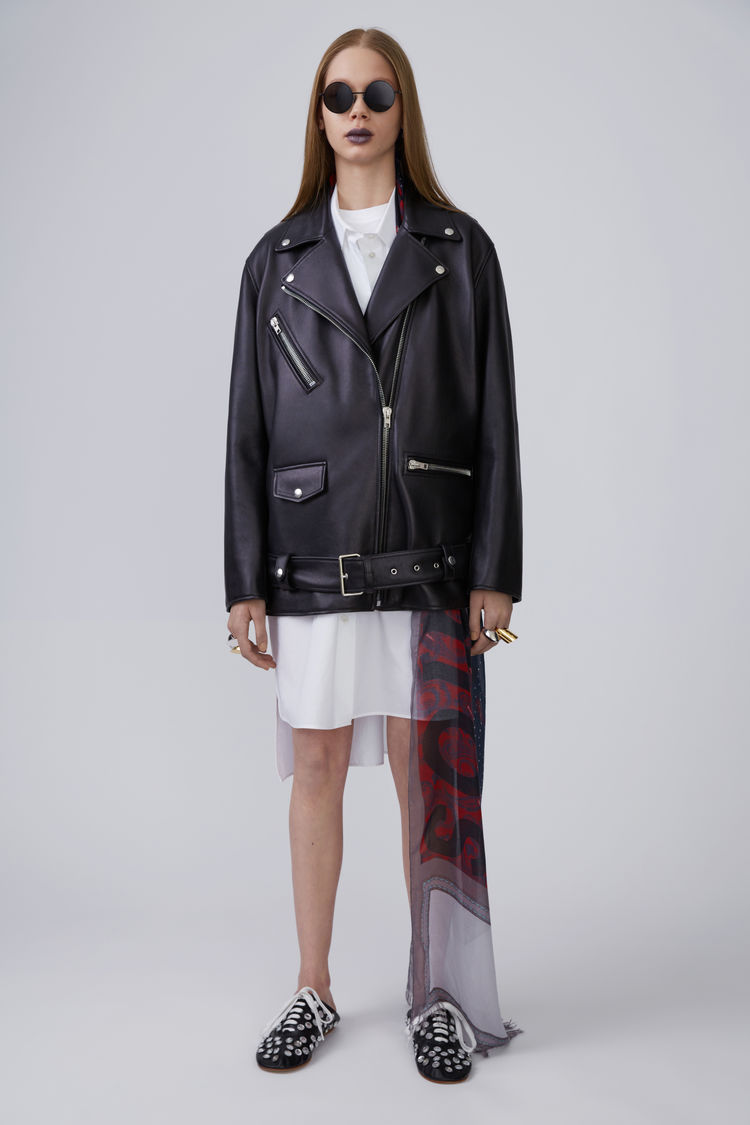 Biker jack here


This Swedish brand is one of my favorite brands out there. They focus on details, tailoring, and their use of fabric is incredible. I like their simple silhouettes and their structured design, which makes the outfit look luxurious in minimal way.
WHYRED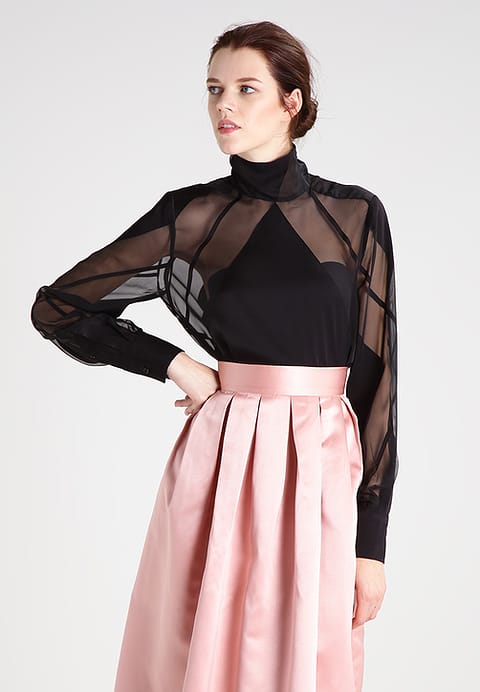 Blouse here  (adlink)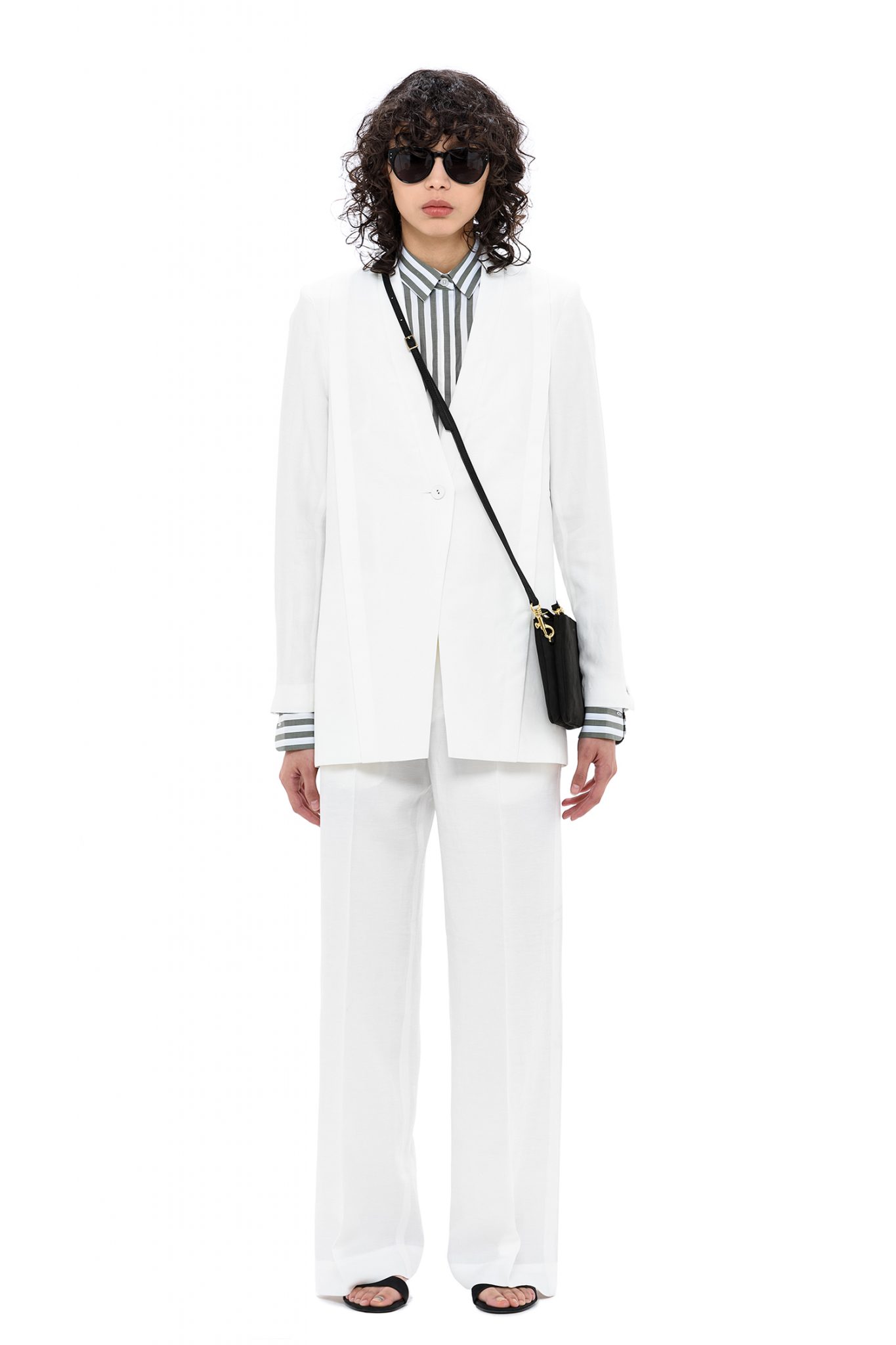 Trousers here
  The Swedish fashion brand, based in Stockholm, like to go outside of the obvious with their design, which I feel makes their clothes look interesting, new and fresh. Their style is a bit more street and edgy but still simple and with subtle colours.
Ivy Revel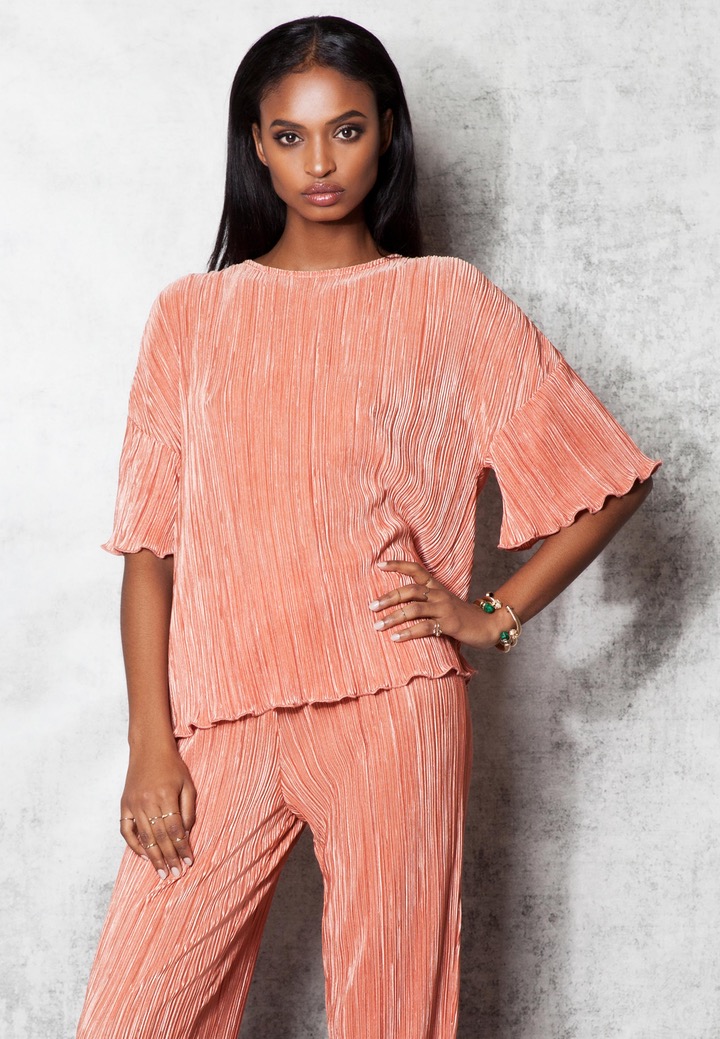 (adlink) Trousers here  // Blouse here
(adlink) Blouse here
This brand is a digital fashion house from Sweden. The famous fashion blogger Kenza Zouiten is one of the founders of Ivy Revel, and my go to influencer when it comes to fashion. Ivy Revel focuses on contrasts, contemporary fashion and their style is very polished and feminine with attitude. In 2016, the fashion empire H&M, made an investment in to the up and coming brand.
Chiquelle 
Jeans here
A Swedish online store offering clothes, shoes, accessories and interior. Their style is clean, simple and casual chic, whit a bit feminine feeling to it. This company has grown significantly the last two years and keeps delivering time after time. Worldwide delivery!
By Malene Birger
(adlink) Blouse here / Trousers here 
 I keep falling for this brand more and more over the years. At this point, it has made its way up to the top of my list of Scandinavian Designers. I love their minimal and elegant silhouettes with bold details and timeless designs.
Bik Bok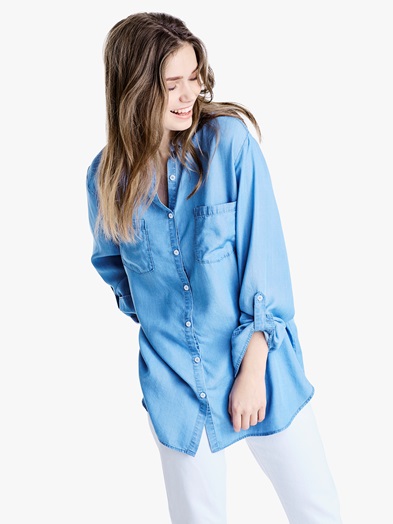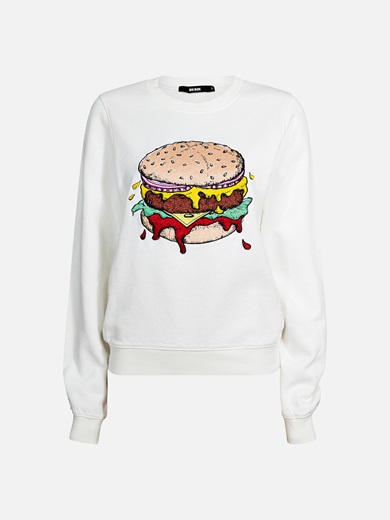 Blue denim shirt here // Hamburger sweater here 
This Norwegian brand was first created with the intention to create fashionable jeans for young girls but quickly gained popularity only to evolve into creating entire collections. They represent a flawless Scandinavian street style with an edge of attitude added into it.
NA-KD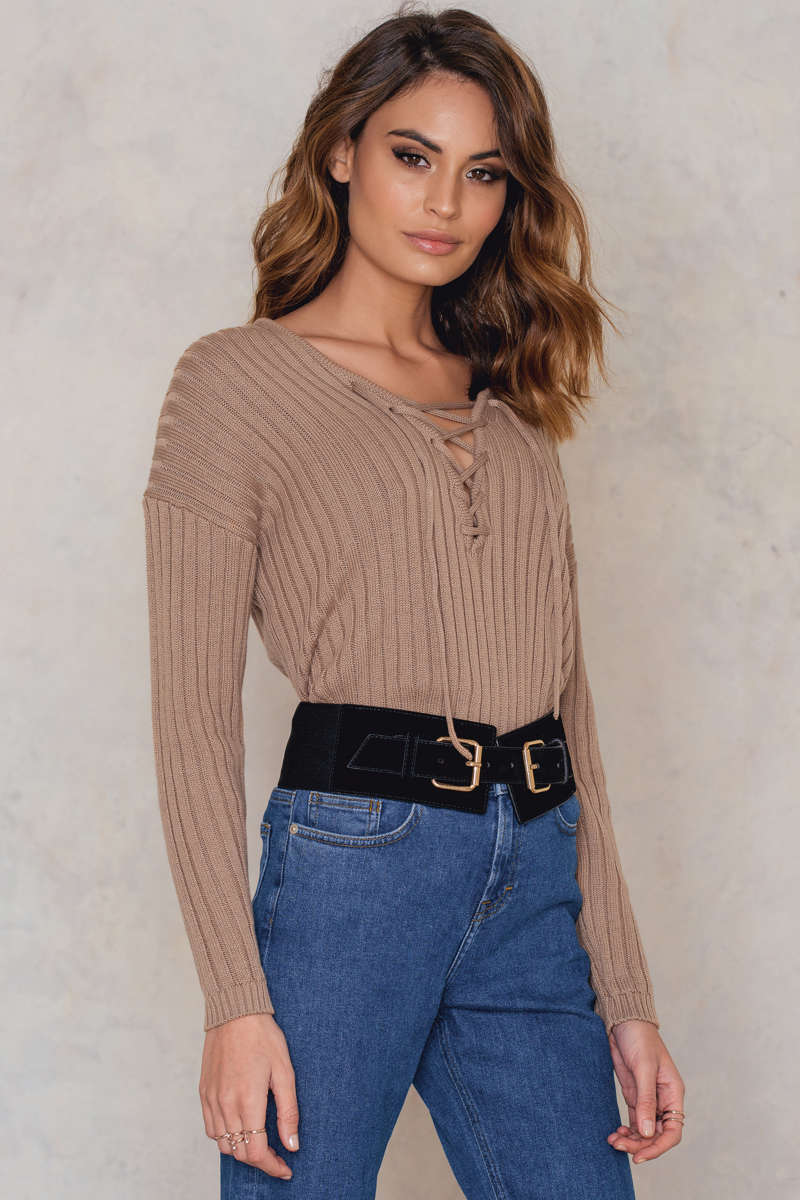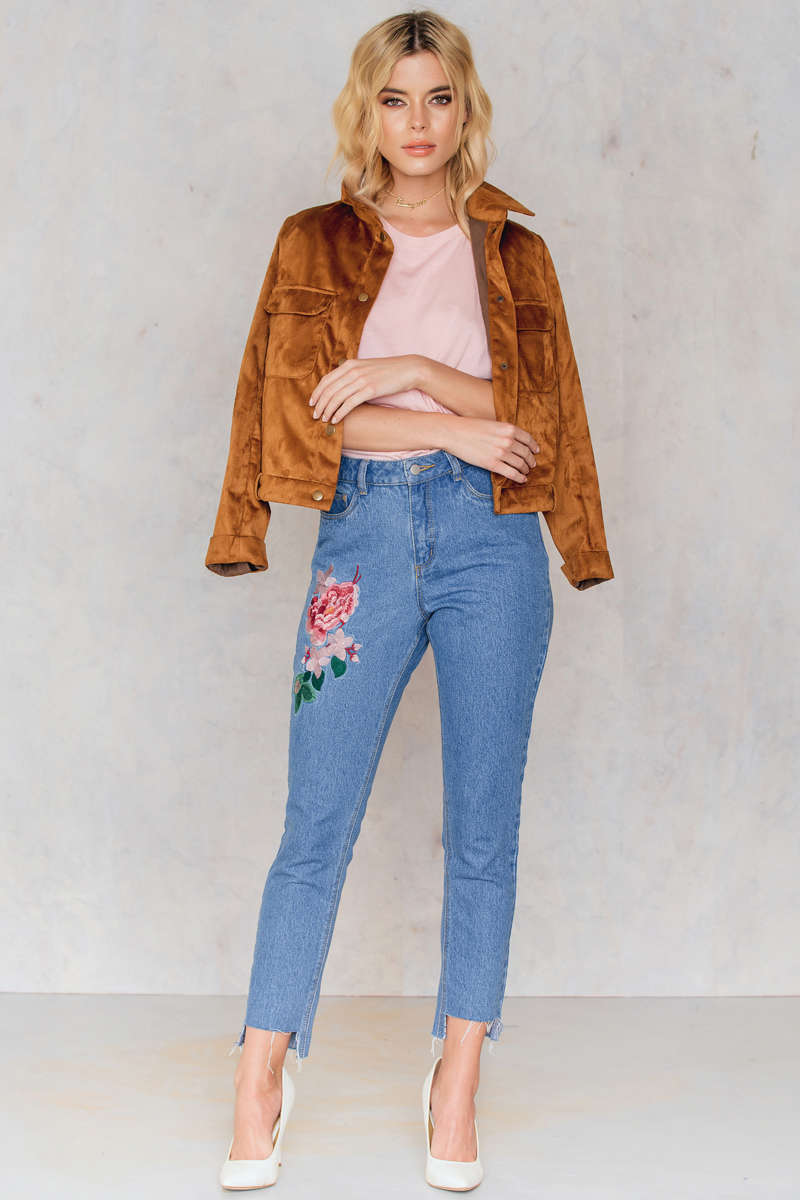 Another Swedish online store that I personally feel just exploded in Scandinavia and took over the fashion market significantly. I love their clothing and their style. It's very Scandinavian in a fresh and young way. They have clothing, footwear, accessories and lifestyle products.
Holzweiler 
This Norwegian brand is a brand I recently found, and I love how comfortable their clothes are. They aim for casual chic and cozy pieces, which I absolutely adore. Who doesn't want to feel chic while in comfortable clothing? Win-win!
Rodebjer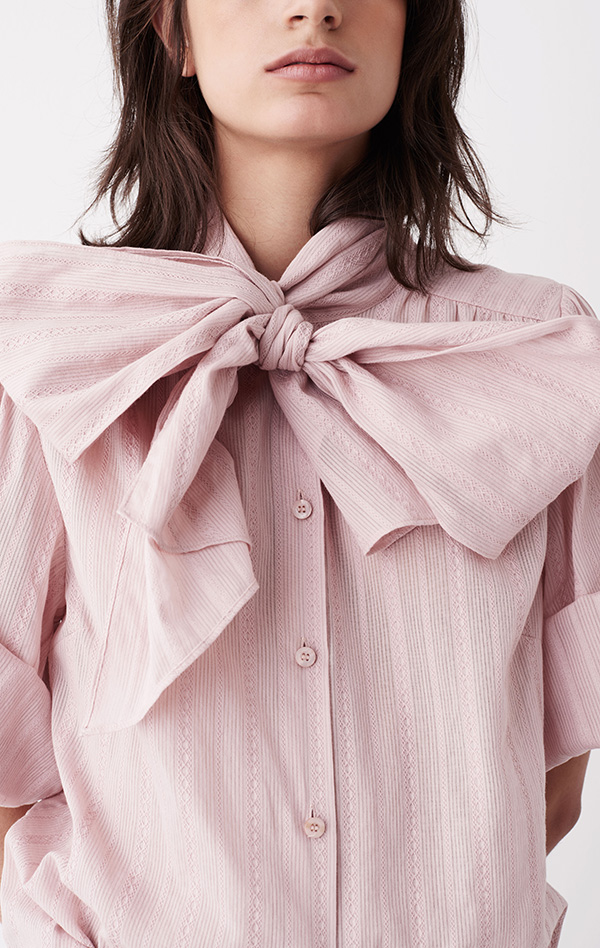 Blouse here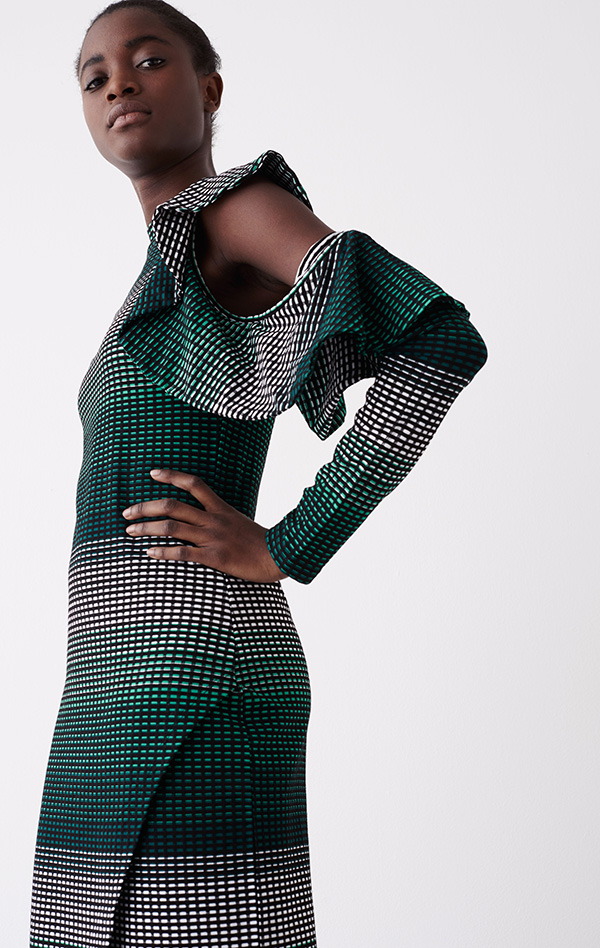 Dress here 
This brand was founded in New York by a native Swede, Carin Rodebjer. Quoted on Rodebjer's webbsite '' Signature silhouettes include slouchy suits and sets, drapey caftans and easy-to-wear dresses and kimonos – clothes that easily moves from day into night and from work to leisure''. I like this style since it has the Scandinavian style with an influence of the New York fashion, great combo!
Ida Lanto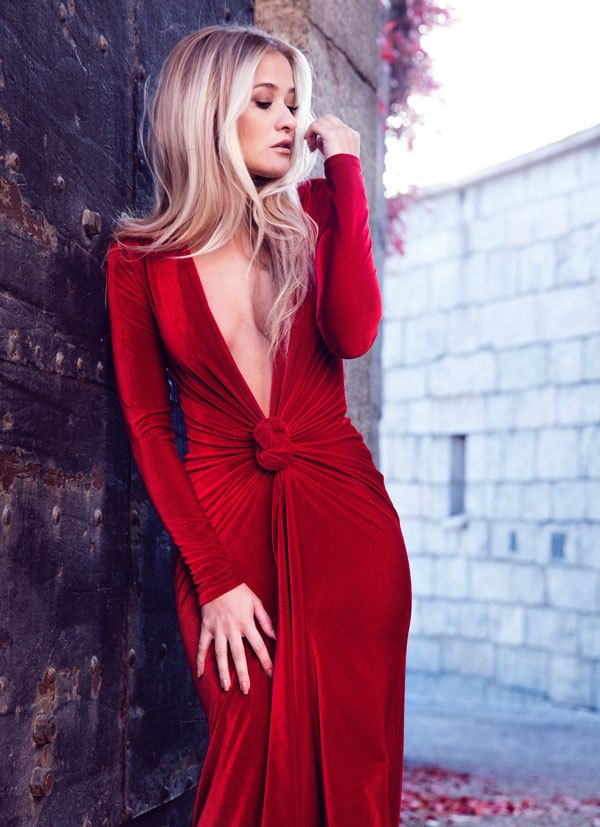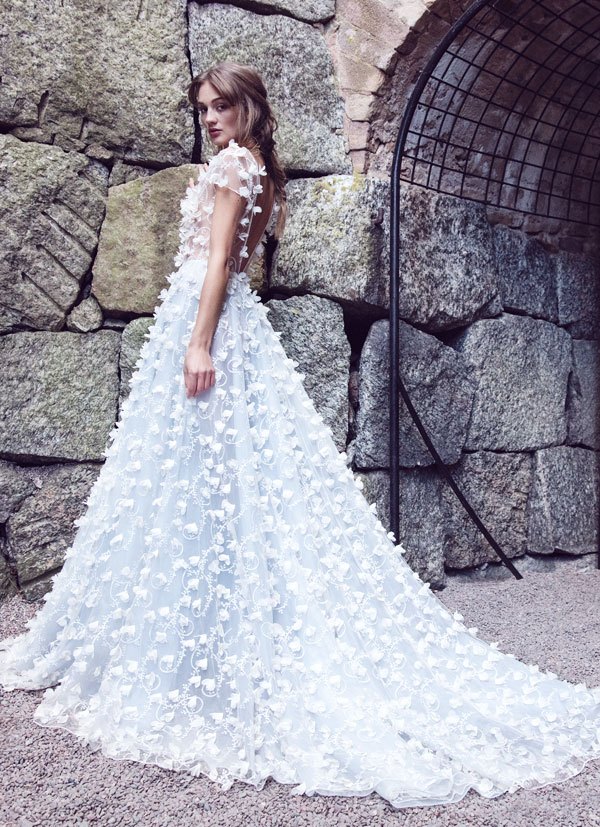 Wedding season is officially upon us. Are you looking for people to drop their jaw by seeing you in your wedding gown, evening gown or any sort of gowns for that matter? Then you must go check Ida Lanto's dresses. They are beyond fabulous! She uses a lot of lace with delicate embroideries and flowing silk. The open detailed back ahas become her signature. You will feel unique and you will fall in love with this new Swedish brand right away!
Elina Casell 
Dress here
I'm in love with this brand, I really fell for Elina Casell's way of playing with different fabrics, and the clean, sleek designs are just amazing. You will find everyday clothing to evening wear in her online store, every piece aiming to make you look minimalistic cool with a bit of edge to it. We also can't get over that black leather dress. 
Filippa K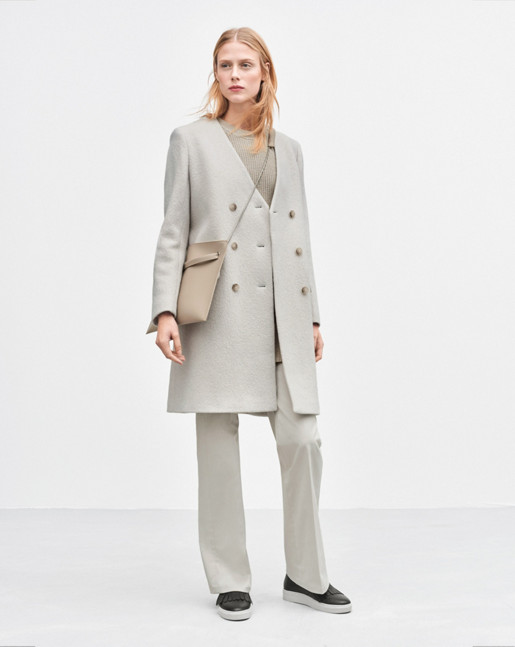 Jacket here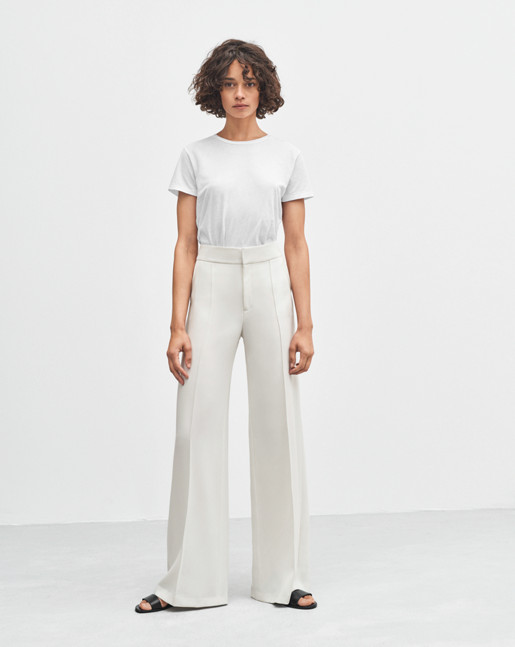 (adlink) Byxor here
This brand consists of womenswear, menswear, shoes and accessories and a soft sport collection. Its design is very classical with craftsmanship and Scandinavian minimal modern style. I love that they have added a sports collection, since active wear is big right now. If you want to find classic and timeless clothes, Filippa K is the way to go!
H&M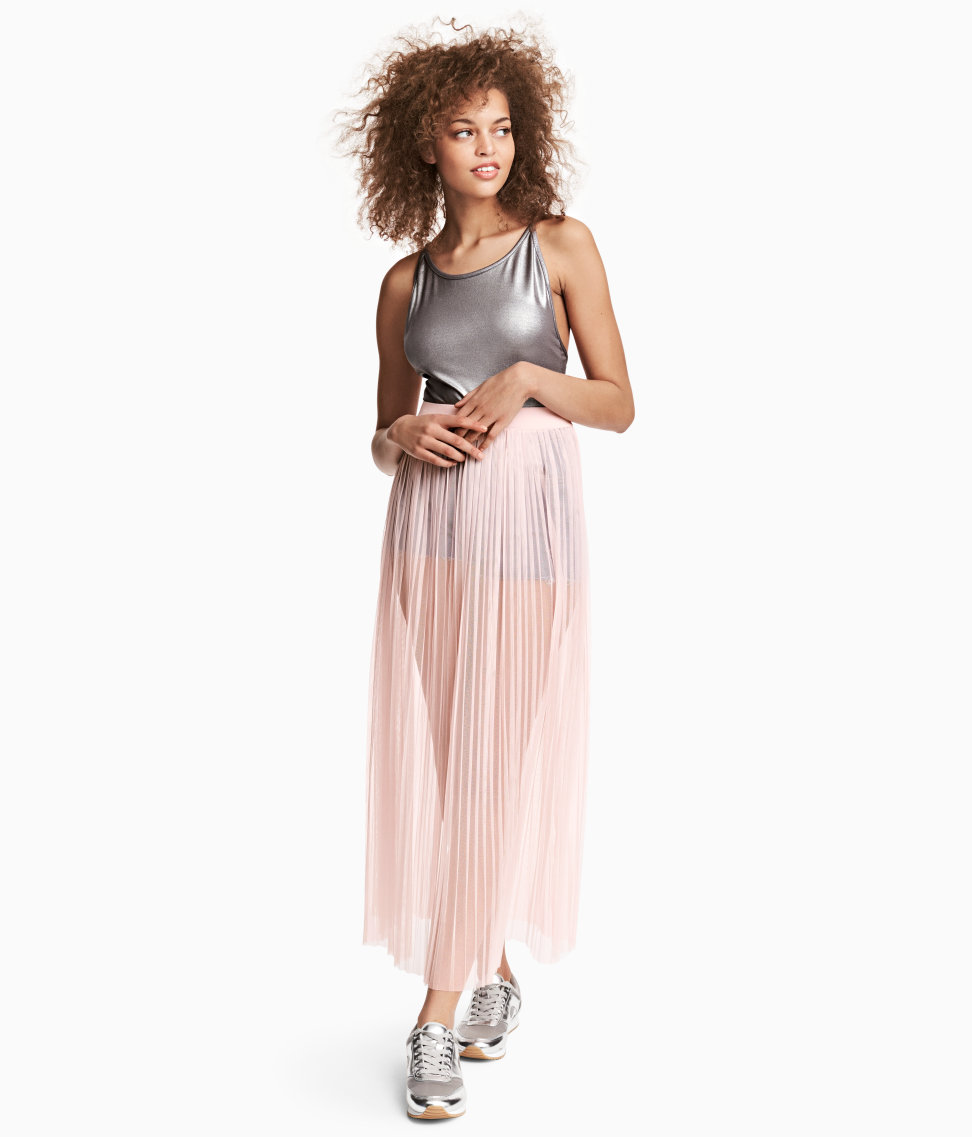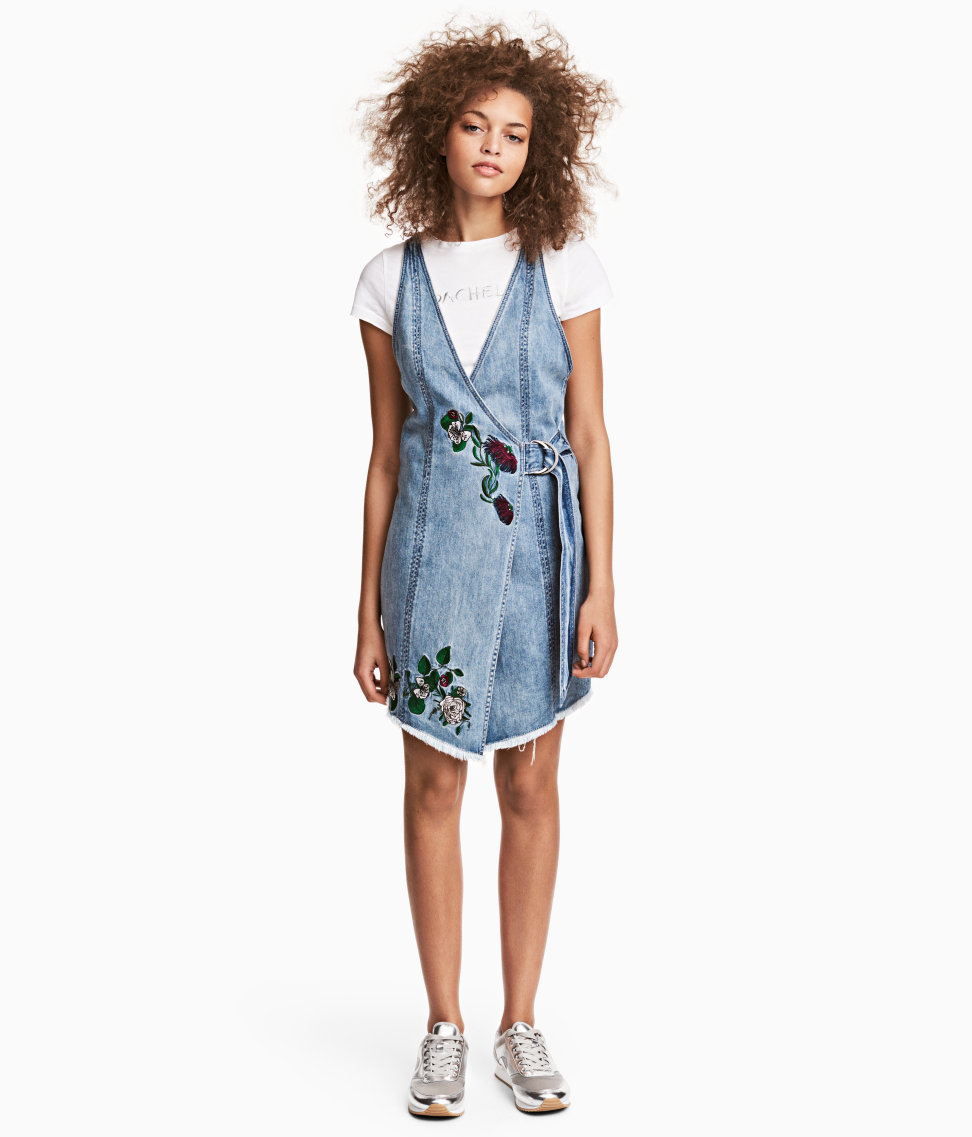 Denim dress here
I guess this company really doesn't need much of an introduction, but I still want to mention them on the list because they ALWAYS are on top of their game. They offer fashion with quality at the best price in a sustainable way. With everything for women, men, teenagers, children and the home. It's all from ready-to-party outfits to different collaborations with designers, all they way to the basic clothing. Swedish women love their H&M. 
Other Stories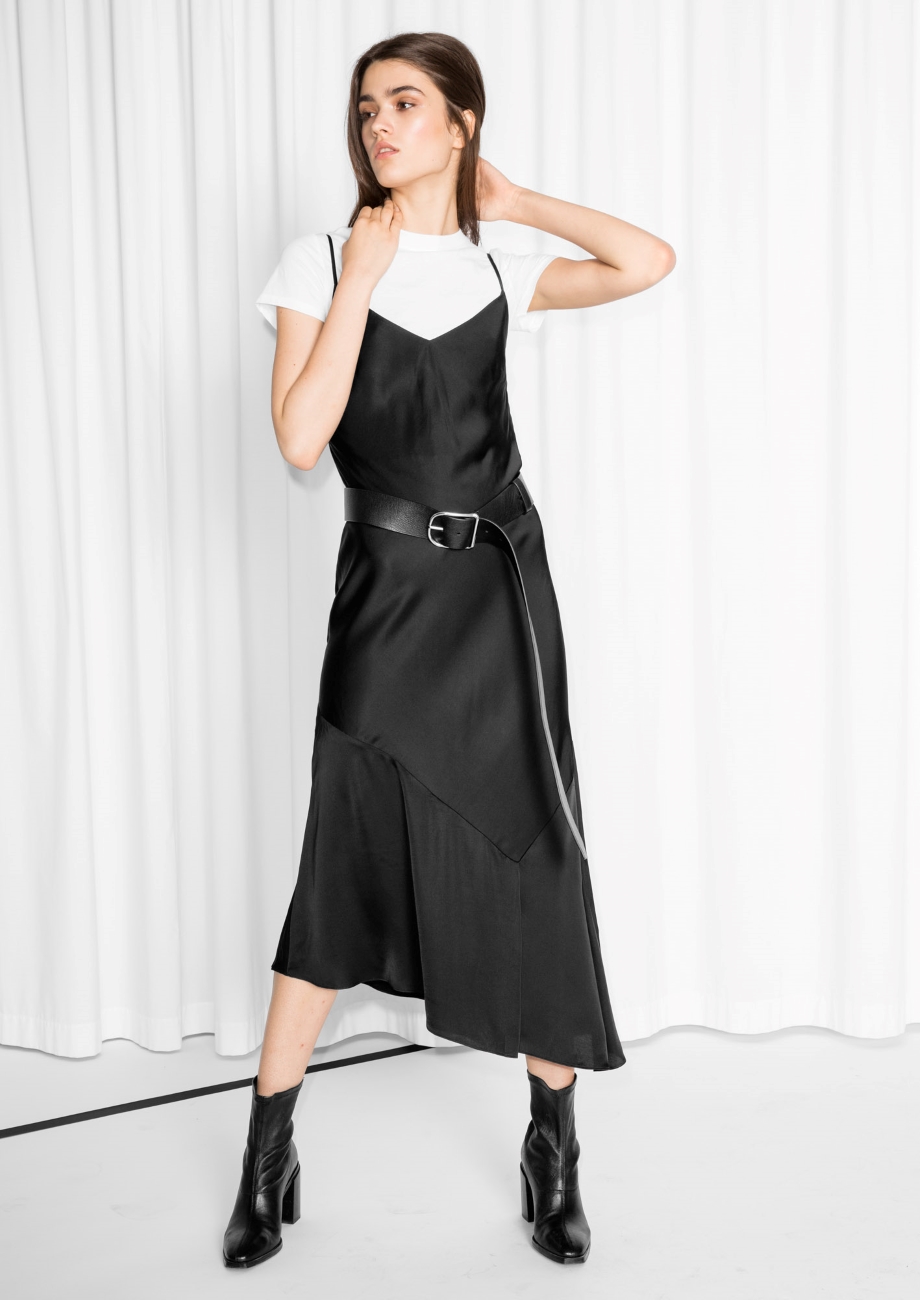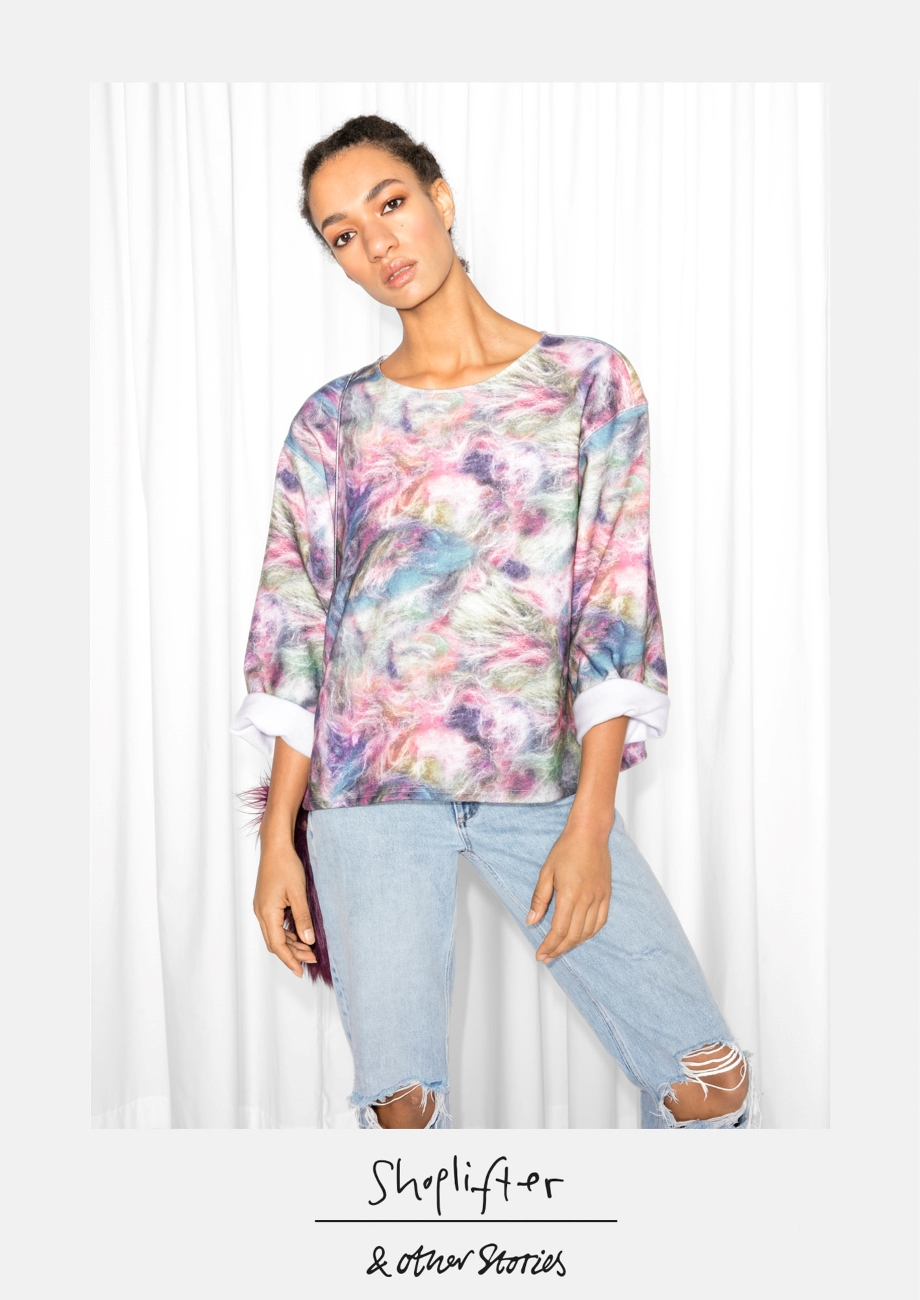 The I love most about this company is that they do a lot of collaborations with different designers and the results are awesome. Which means that with every collection the style varies depending on, who they are collaborating with. I love that idea!
Sanne Alexandra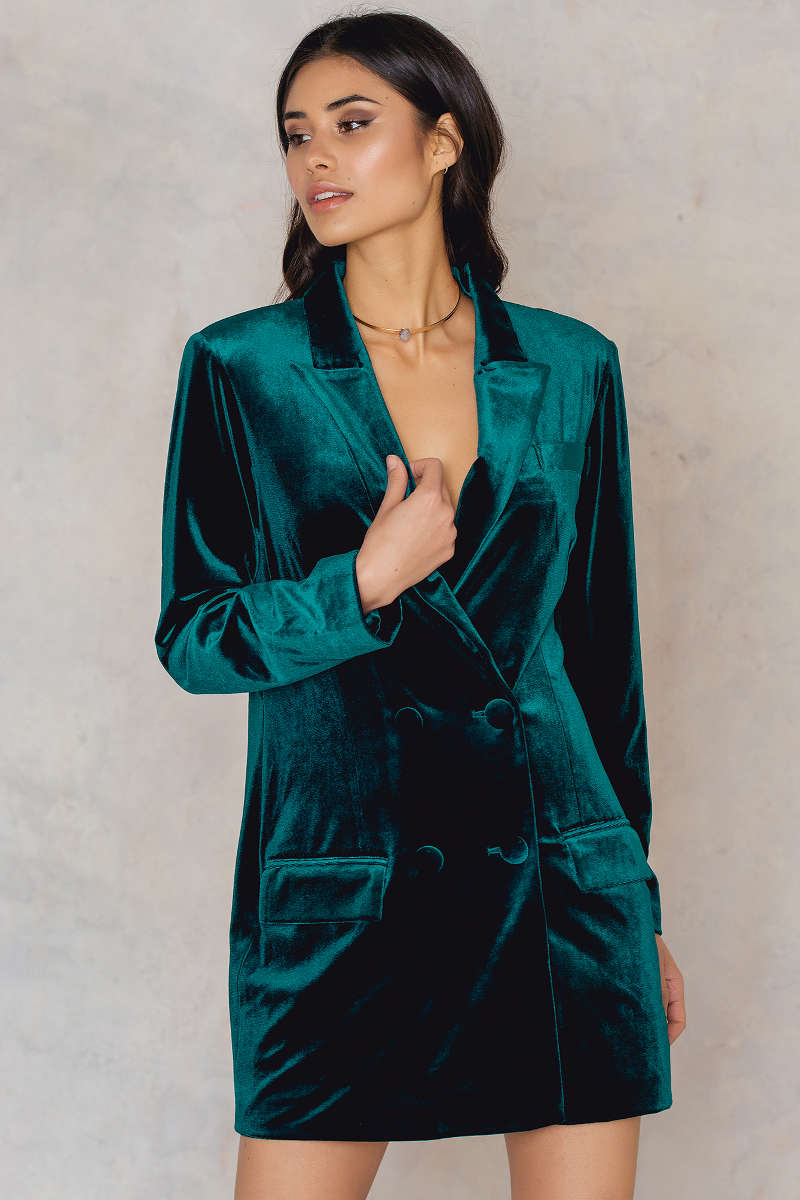 Blazer dress here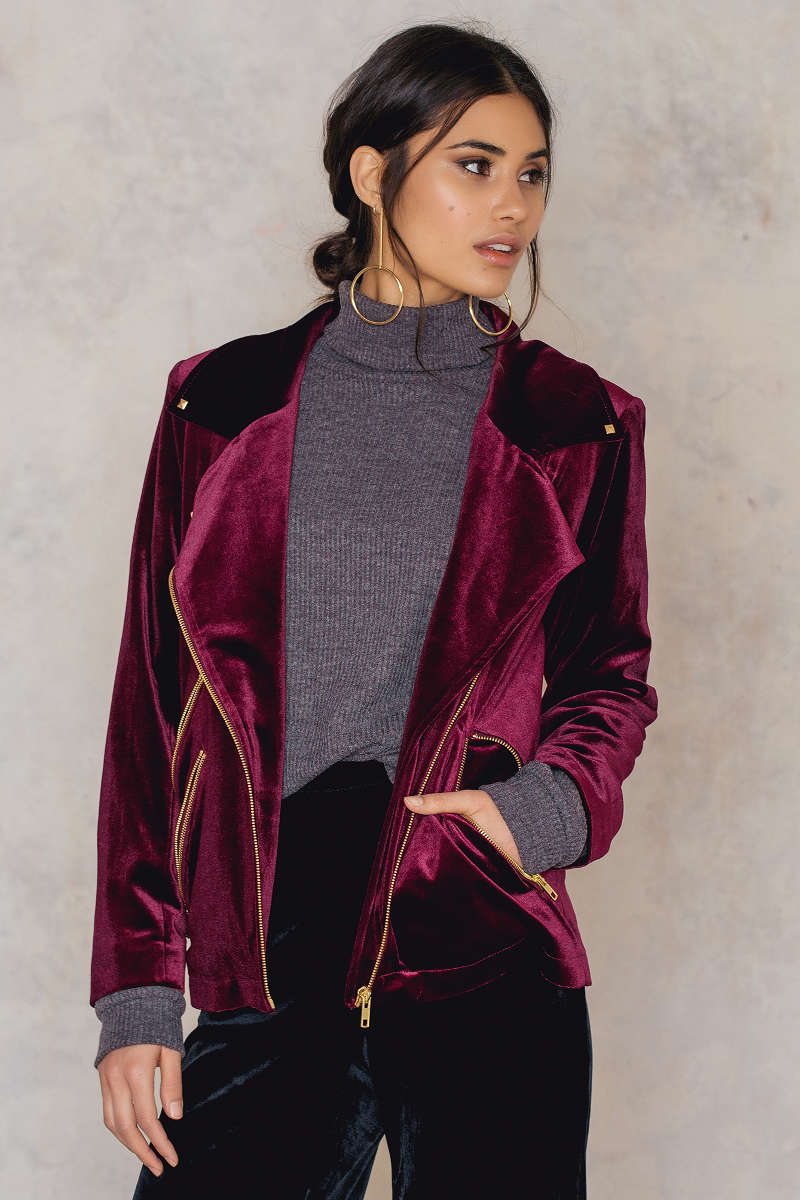 Velvet jacket here
This is just so great! This design is modern, young, fresh and very fashionable. I love that she has been using denim and velvet a lot. It's a lot of stylish and up to date everyday clothing.
Flattered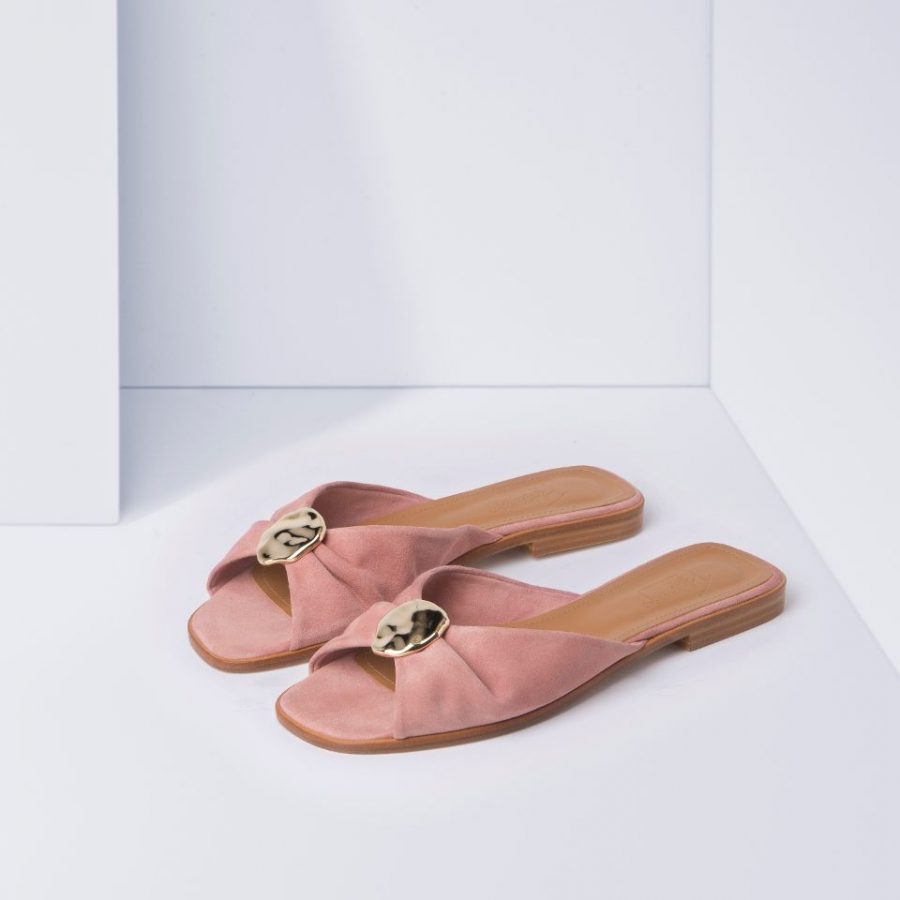 Pink Suede Sandal here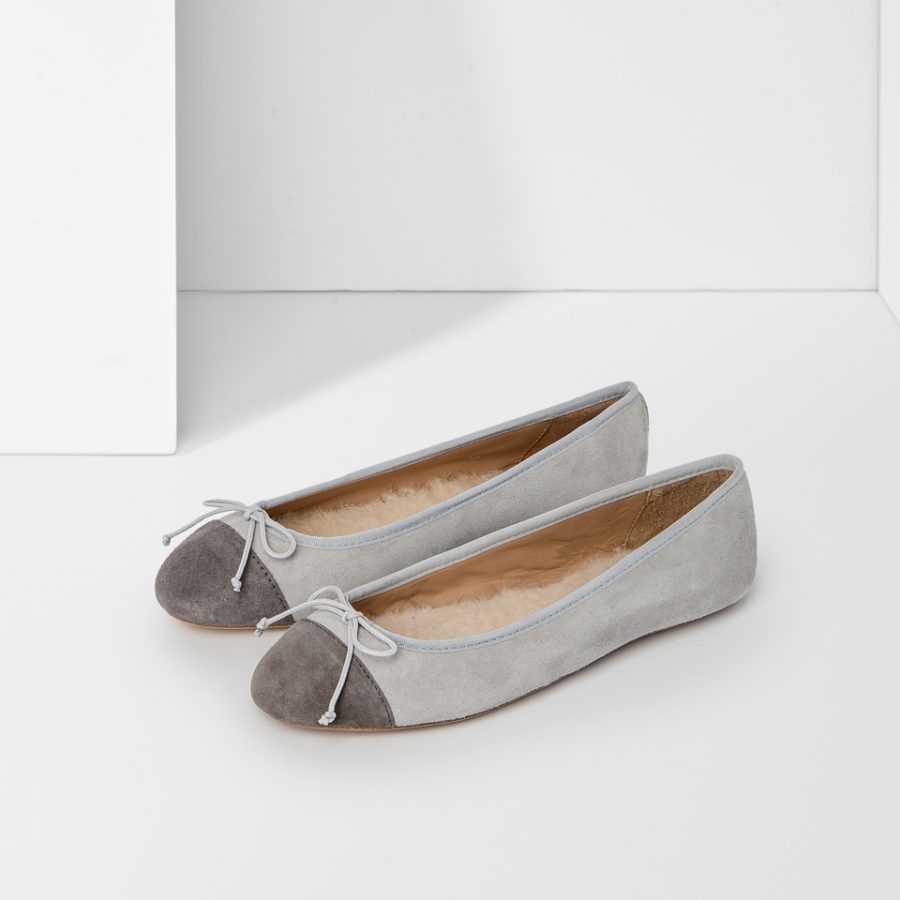 Indoor Suede Ballerinas here
This Swedish brand wanted to create the perfect flats for indoor use. They offer many different sorts of flat shoes for the modern and independent women. Their signature almond-shaped toe has a clean and a classic look, which also became Flattered's signature trademark. Their shoes are cute and feminine and is a perfect complimentary detail to any indoor outfit.