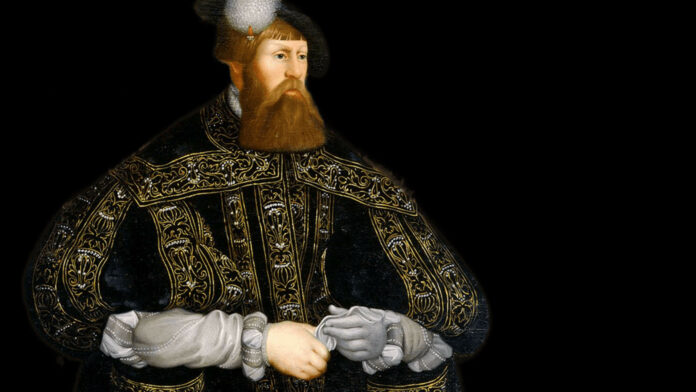 Gustav Vasa is known as the first king of modern Sweden, often referred to as the 'landsfader' or father of the nation. He is widely recognized as one of the most prominent Swedish kings, having risen from Swedish nobility to become one of the most influential monarchs in Europe during his time. Gustav Vasa established the Vasa family line, which would go on to rule Sweden for several decades following his demise.
Notable monarchs who trace their lineage back to him include Gustav II Adolf and his daughter, Queen Kristina, who was the last of the Vasa family to rule Sweden.
Gustav Vasa is related to Sweden's current monarch, Carl XVI Gustaf.
Although the Vasa bloodline ended their reign over Sweden when Queen Kristina abdicated in 1654, Sweden's current king is related to Gustav Vasa through his paternal great-grandmother, Victoria of Baden.
READ: Kristina Vasa: The Life and Death of Sweden's Rebel Queen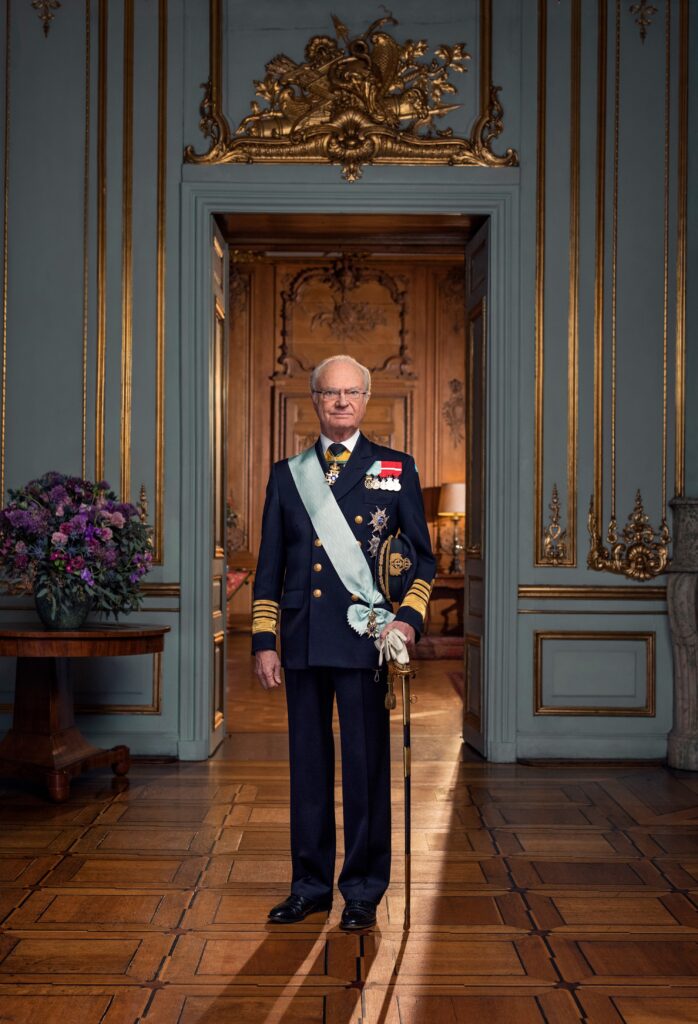 His father was brutally executed by the Danish King, Christian II, during the Stockholm Bloodbath of 1520.
Gustav Vasa came from nobility and his father held the position as mayor of Stockholm by the time of his death in 1520 when he was brutally murdered, together with other Swedish nobility, by King Christian II of Denmark during the infamous Stockholm Bloodbath. Christian II would also confiscate the Vasa family's lands and estates.
He is considered the founding father of modern-day Sweden
Gustav Vasa played a pivotal role in laying the foundation for Sweden as we know it today. He introduced vital laws, withdrew the country from the Kalmar Union, bolstered its military strength, and established a government that fostered a stronger connection with the people, setting Sweden on the track to becoming the next European superpower Sweden's future success and influence on the international stage.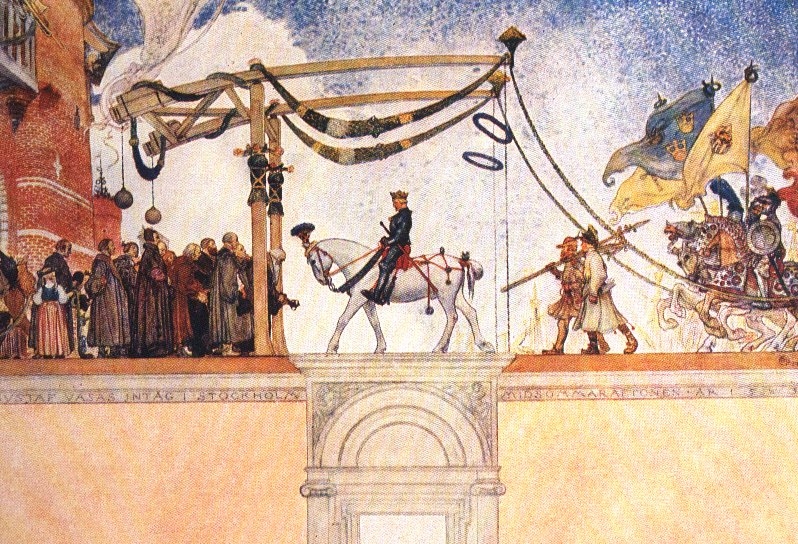 Gustav Vasa had eleven children
Gustav Vasa and his first wife, Catherine of Saxe-Lauenburg, had one child together, Eric XIV of Sweden, before her tragic passing two years later. With his second wife, Margareta Leijonhufvud, Gustav Vasa had 10 children, two of which did not survive infancy. Notably, his sons Erik, Johan, and Karl would all eventually become kings of Sweden, despite a history marred by violent conflicts between them.
He broke off with the Catholic church and created the National Church of Sweden.
Gustav Vasa's decision to break with the Catholic Church and establish the National Church of Sweden had far-reaching consequences. This move not only diminished the influence of the Catholic Church but also laid the foundation for the Protestant Reformation in Sweden. A few years after Gustav Vasa started moving away from the Catholic Church, Henry VIII would make similar reforms in the U.K. 
He ruled for thirty-seven years
Gustav Vasa ruled for thirty-seven years and has only been bypassed by Sweden's current monarch Carl Gustav XVI, who has reigned for almost 50 years. 
Gustav Vasa abolished the elective monarchy in Sweden and introduced a hereditary monarchy
Before Gustav Vasa, the king of Sweden would be chosen or would win the crown by simply overthrowing the current monarch. This was usually preset for bloody fights and instability, so Gustav Vasa decided to make the Swedish monarchy hereditary, meaning that the crown would be inherited.
He founded one of the now oldest orchestras in the world
The Royal Court Orchestra, known in Swedish as Kungliga Hovkapellet holds the distinction of being the oldest surviving orchestra in the world. Established by Gustav Vasa in 1526, who had a great passion for the arts. Since 1773, The Royal Court Orchestra has been a part of the Royal Swedish Opera.
He died at Tre Kronor where he is buried with his three wives
Gustav Vasa was married three times during his lifetime but in death, none of them were forgotten as they are all buried together with him at Uppsala Cathedral where he was once crowned. Over his grave is a monument made out of marble with him lying on a bed with his first and second wife lying beside him. Katarina av Sachsen‐Lauenburg, Margareta Leijonhufvud and Katarina Stenbock. Since his last wife was still alive at the time of his death, the marble depiction of him over his tomb only includes him and his first two wives.
Vasaloppet, the largest ski event in the world is held in his honor
Vasaloppet, the world's most renowned ski marathon, is believed to trace the path that Gustav Vasa once skied while evading Danish troops and building resistance against King Kristian II.
Each year, thousands of participants embark on the 90 km-long journey as a tribute to Sweden's first king.