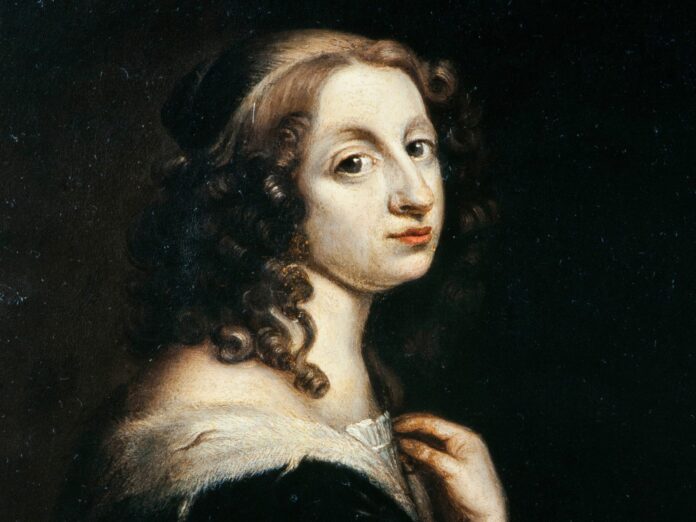 Queen Kristina of Sweden was one of the most controversial regents in Swedish history. Not only was she the first Queen regent of Sweden, but she was also an intellectual and brave woman, who would contribute enormously to the Swedish scientific and cultural scene and infrastructure. She was known for following her heart in many aspects of her life and truly lived a full life, always keeping her surrounding on their toes.
This article is made in collaboration with the project 'Sweden's History'. The text has been edited by our editorial team but you can find the original version on Sweden's History's Instagram. Be sure to follow them for daily facts and stories about Swedish history.
Kristina Vasa was born on December 18, 1626, at Tre Kronor Castle in Stockholm to King Gustav II Adolf, also known as Gustavus Adolphus, and Maria Eleonora of Brandenburg. She was the great-granddaughter of Gustav I Vasa through his son Karl IX.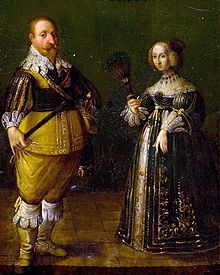 After Kristina's birth, Maria Eleonora noted in her diaries that she was embarrassed, and sad, for not having produced a living male heir. Gustav Adolf, on the other hand, was said to have been very attached to his daughter and was accepting of his daughter becoming the future regent. Therefore, before leaving for Germany to defend Protestantism in the 30-year-old war, Gustav II Adolf secured his daughter's right to inherit the throne, should he fail to return from the war.
The king made it clear that he wanted his daughter to have the same upbringing and education as a prince would: preparing her to one day be "king", she was educated in sciences, religion, political science, and languages. She was also trained to handle weapons and horseriding.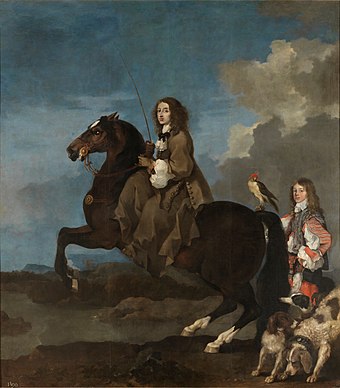 At the age of six, Kristina lost her father after he was fatally shot at the battle of Lützen in Germany. Despite her young age, she would succeed her father as regent under the guidance of Axel Oxenstierna, who was also head of the regency council that would rule Sweden until the day she turned eighteen.
As a result of her father's death, Kristina's mother would become increasingly unwell, showing signs of severe mental illness. Because of this, it was decided that Kristina would be separated from the queen in order to keep her safe and well growing up. It is unlikely that Kristina suffered from the separation from her mother. The Queen had disregarded her daughter from the day she was born, so they never had a close relationship.
Instead, Axel Oxenstierna would make sure that Kristina grew up with her aunt Catherine of Sweden and cousin, Karl X Gustav, both of which she was said to have had a close relationship.
Oxenstierna was expecting to have a great influence over Kristina once she became Queen. To his disappointment, Kristina would turn out to be very independent. She was described as a person with great integrity, and a competent regent on her own. As Kristina turned eighteen and was ready to ascend the throne, Axel Oxenstierna's pleaded for her to find a husband.
But Kristina refused to marry anyone.
This would cause a scandal at the royal court, but according to Kristina, the main reason for her decision to not marry was based on her unwillingness to become dependent on someone who could ultimately end up controlling her life. Because of this, Kristina was successful in persuading her council to appoint her cousin Karl Gustav as the heir to the royal crown.
During this time, the Thirty Years' War was still raging on. Queen Kristina thus had to lead the great power, Sweden, through the last victorious years until the Westphalian peace in 1648.
Two years after the peace, Queen Kristina was crowned.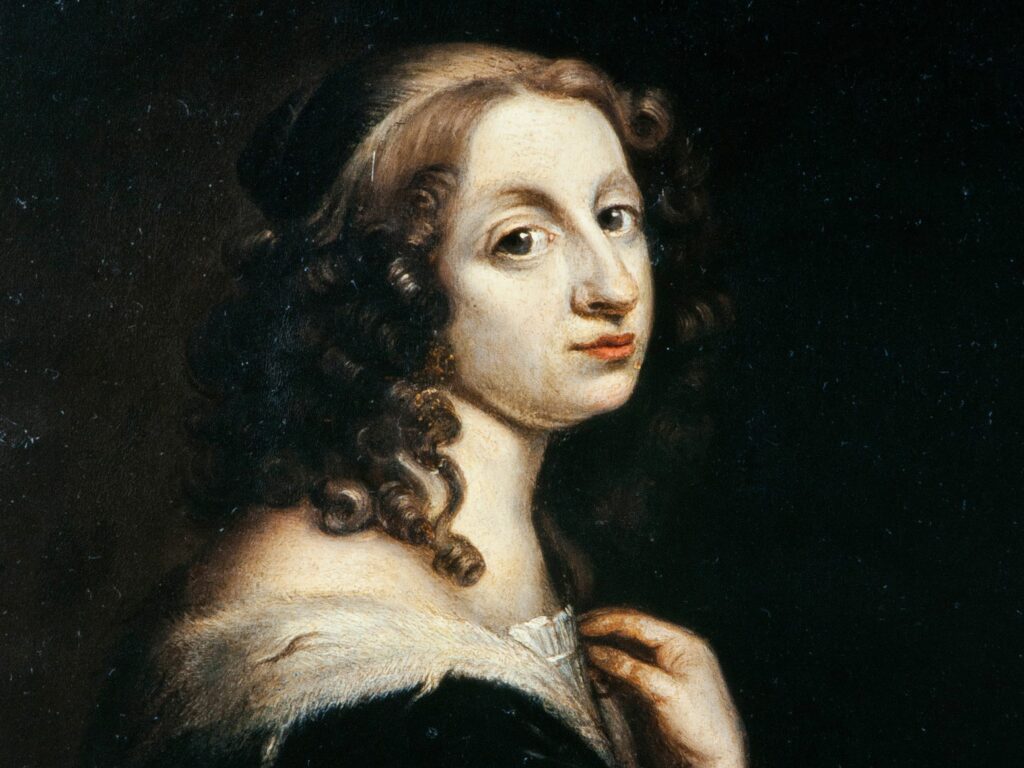 As a Queen, Kristina valued a rich, educated, and beautiful court in Stockholm, which was now a great power capital in Northern Europe. She would invite artists and scientists from different parts of Europe to Sweden with the intention of making Stockholm "Athens of the North". She was known for her generosity, frequently gifting and giving away land and titles. Her extravagant way of living and giving would ultimately bring the state to the brink of bankruptcy. Because of this, Kristina would become increasingly unpopular with the Swedish population.

Ten years after her coronation, Kristina decided to abdicate the throne and hand the crown to her cousin, Charles X Gustav. Shortly afterward, Kristina left Sweden for Germany where she converted to Catholicism. She did not officially declare her conversion, worried that the Swedish council would stop supporting her financially, something that would have been devastating to an already financially struggling Kristina.
Her later years would be spent traveling between Sweden, Germany, and Italy. Upon her arrival to Rome, she was greeted with triumph by Pope Alexander VII. They would however have a falling out later on, which led to Kristina temporarily leaving Rome. During a visit back to Sweden, she tried to reclaim the Swedish throne after the death of her cousin, Charles X Gustav. However, because of her conversion to catholicism, this was impossible. She also tried to claim her right to the Polish throne with the support of the new Pope, Clement IX, who she had befriended.
In 1668, Kristina would return to Rome for the last time. She would live out her days making a huge impact on the cultural scene in Rome. In 1671, she would establish the first public theatre in Rome, Tor di Nona.
In 1689, Kristina died following a serious case of pneumonia at the Palazzo Corsini, which was her residence at the time. She had requested a simple burial at the Pantheon in Rome but was given a large celebration. Her body was embalmed, her face covered with a silver mask and a gilt crown was place on top of her. She lies in an ordinate sarcophagus in the Vatican.
This article was originally published on March 10, 2021